Axtor Espeluzland, The Grand Master of Surprise
« Logo Inspiration: 1-2-3 Vector Logos | The Espeluzland Story »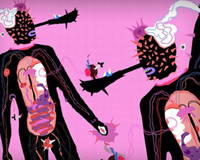 What do we know about Axtor Espeluzland? That he was born in Buenos Aires, Argentina. That he is rather self-taught than a model student. That he always loved to draw and made a career out of his passion in his twenties. As a graphic artist and illustrator, Axtor touches many different disciplines: drawing, graphical design, painting, vector art and installation art. Throughout the years he has worked with all kind of forms, formats, materials and supports in order to create surprising parallel universes. An interview with the grand master of surprise.
HOW LONG HAVE YOU BEEN WORKING AS AN ILLUSTRATOR/PAINTER?
Axtor Espeluzland: I draw and paint since I am a small kid. I had my fights and divorces with the genre, but it always was one of my favorite forms of catharsis, even though I have some periods when I do nothing at all, those periods are just like huge isolated empty spaces, I was born with this genetic problem called art.
WHAT INSPIRES YOU?
Axtor Espeluzland: My mood and my failed genes inspired me. My inspirations are based on things that touched me personally, like personal problems and the need of reflecting a style that fits in with the apocalyptic world I live in, without forgetting the fact that my darkness is colorful and luminal like nature & the animals that I adore so much.
DID IT TAKE LONG TO FIND YOUR PERSONAL STYLE?
Axtor Espeluzland: It has cost me a lot of time and guilt. Espeluzland was born out of the need of giving a raw touch that I don't find often in today's illustration world. My manifesto is all about "the more nodes you add the better", as an opposed sentence to the "Hello Kitty" style trend that a lot of illustrators have nowadays.
During my childhood I used to hide my drawings from my family, since they have high religious standards and my art was always very controversial, and when they saw me drawing they used to freak out a lot. They used to worry about me because of my drawings, and I certainly didn't want that. But somehow they know that I am Espeluzland (this could be translated to Creepyland), but they know that I am a good boy.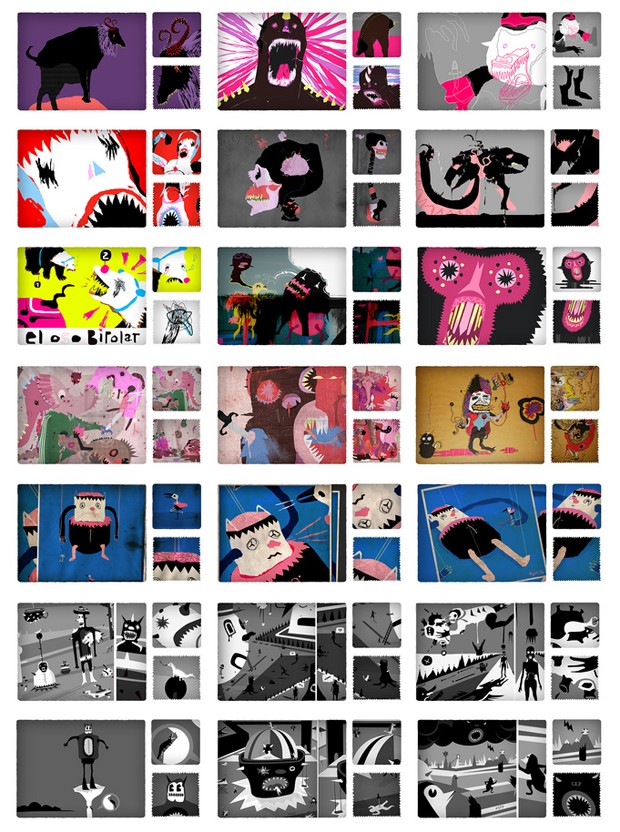 HOW DO YOU COME UP WITH THE IDEAS BEHIND YOUR ARTWORKS?
Axtor Espeluzland: All ideas come hand-to-hand with special needs. One day I feel like I want to see a monkey head inside a beautiful pool of colors and shapes and then I must create something like that, beyond the fact that the results are often very different from my first thoughts. I used to wake at night to shape an idea, now it doesn't happen so often; I just realized that stages and obsessions are generating the ideas.
YOU SEEM TO HAVE A STRANGE FASCINATION FOR WALT DISNEY. CAN YOU TELL US A BIT ABOUT IT?
Axtor Espeluzland: Walt Disney had a sinister brother, a person with a different sensitivity about how comics characters should be put together. Dark and raw drawings with some special morphologic deformations were the key signature to his creations. This brother named Axtor was removed form the Disney clan legacy since he was a very negative influence to the signature's charismatic image.
This sinister brother founded Espeluzland without any kind of success. But hey, there you can see his miseries, his shame and his anger transformed in art; also his continuous failure and his intriguing look sunk in the darkness of his own angst.
IF YOU HAD TO DESCRIBE ESPELUZLAND IN 3 WORDS, IT WOULD BE…
Axtor Espeluzland: Colorful, dark, raw.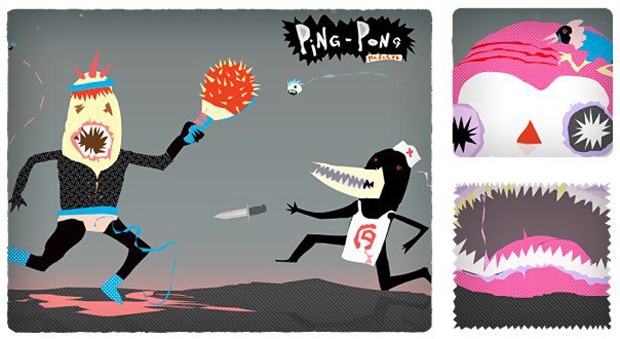 HOW OFTEN DO YOU FIND YOURSELF ABANDONING A PIECE OF WORK?
Axtor Espeluzland: Not so often, they usually abandon me.
HOW IS THE ARGENTINAN DESIGN SCENE TODAY?
Axtor Espeluzland: I hope the local design scene doesn't get angry with me because I tell this, but honestly a lot of the designers are very repetitive, doing the same stuff over & over again - but of course some try to do a fresh stuff.
DID YOU HAVE ANY PARTICULAR PEOPLE WHO HELPED MENTOR OR GUIDE YOU WHEN YOU STARTED OUT?
Axtor Espeluzland: Sadly, I never had anything like that; I am self-made like the mud that grows alone in a creek. But I would loved to have a mentor... Anyone wants to teach me something?
WHY DID YOU CHOOSE ILLUSTRATOR AND VECTOR ART AS A MEDIUM?
Axtor Espeluzland: It was born out of the little time I had between one web page and another when I used to do that kind of work. It's the result of something fast and comfortable that you do hiding yourself from others; instead of porn watching I started drawing with the mouse."
WHAT IS YOUR FAVORITE ILLUSTRATOR TIP, TRICK, OR TECHNIQUE?
Axtor Espeluzland: My advice is that if you do something different from the things that really sell; it's gonna be a tough one to pay the rent at the end of the month.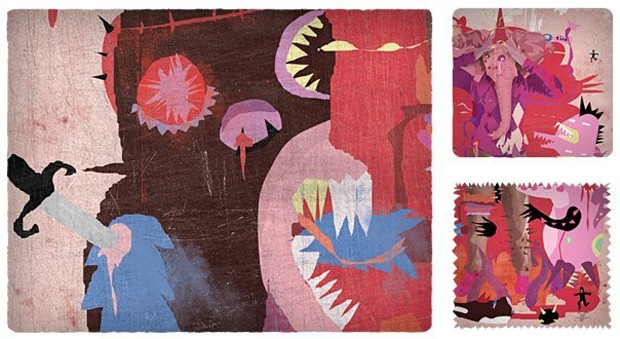 WHAT ASPECTS, IF ANY, OF YOUR DESIGNS AND ILLUSTRATIONS REFLECTS PARTS OF YOUR PERSONALITY?
Axtor Espeluzland: I think everything is exposed. Do you find a part of my personality that doesn't comes out to the surface??? Please, let me know if you do.
WHAT IS YOU FAVORITE ONLINE SOURCE OF INSPIRATION?
Axtor Espeluzland: www.google.jp
WHAT'S YOUR ULTIMATE DREAM PROJECT AS AN ARTIST/WHAT WOULD YOU LIKE TO ACCOMPLISH AS A DESIGNER?
Axtor Espeluzland: I have a new section of the website in mind "Jusper Shop", in which the characters of Espeluzland will come to life to share unforgettable moments with you.
WHERE CAN WE FIND YOU WHEN YOU'RE NOT WORKING?
Axtor Espeluzland: Playing drums, recording stuff for my band Tractory or cleaning my toy collection.
THANKS, AXTOR!
For more info about the amazing Espeluzland universe, visit www.espeluzland.com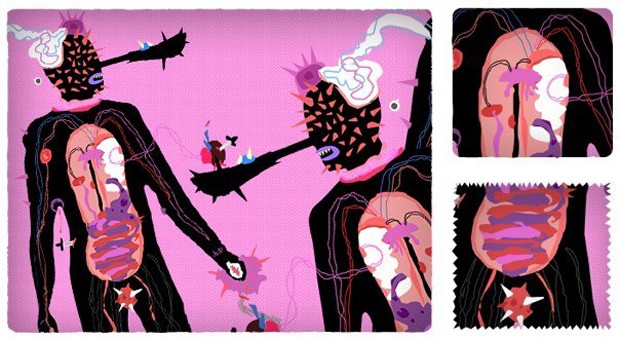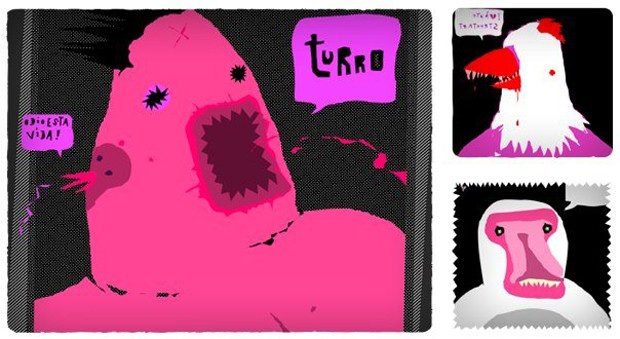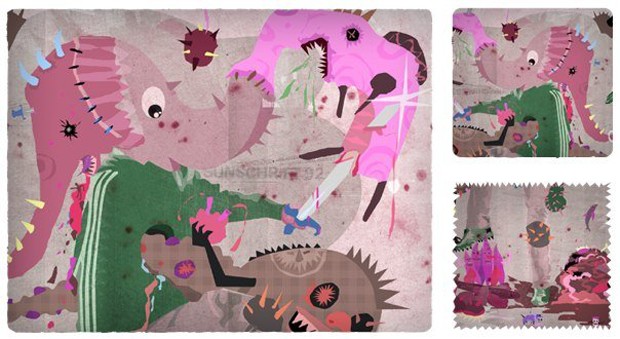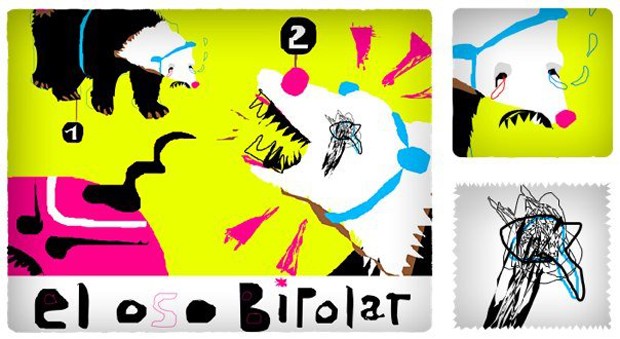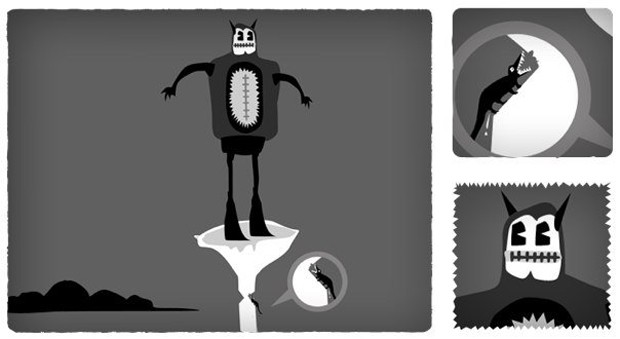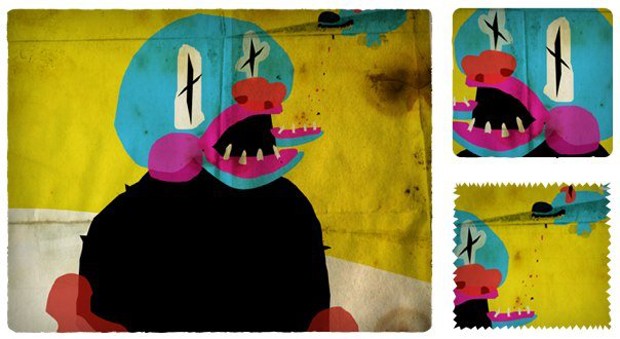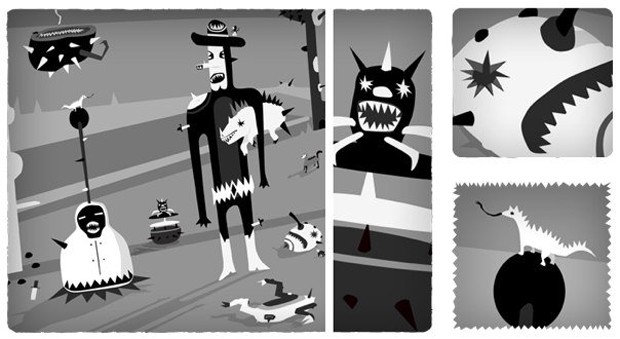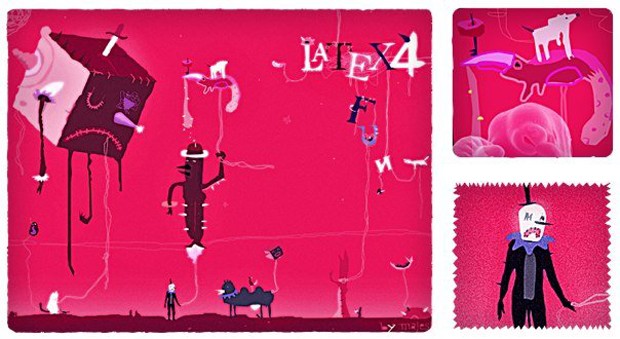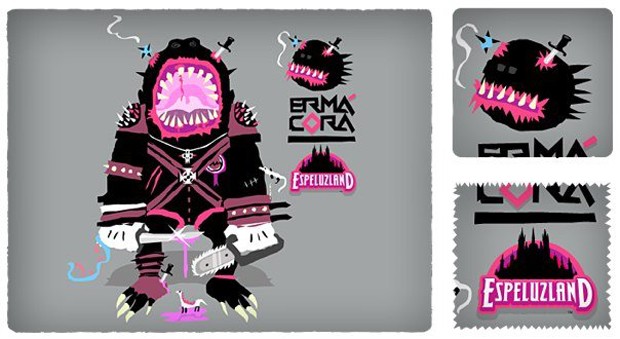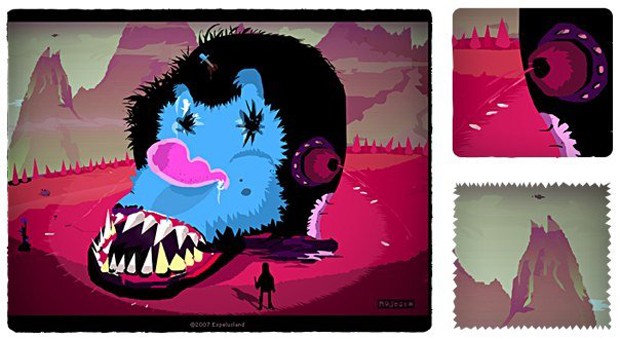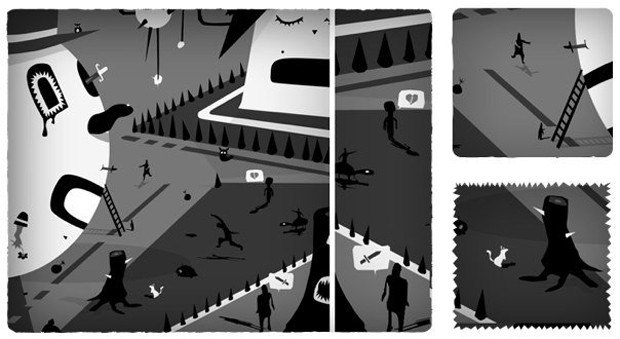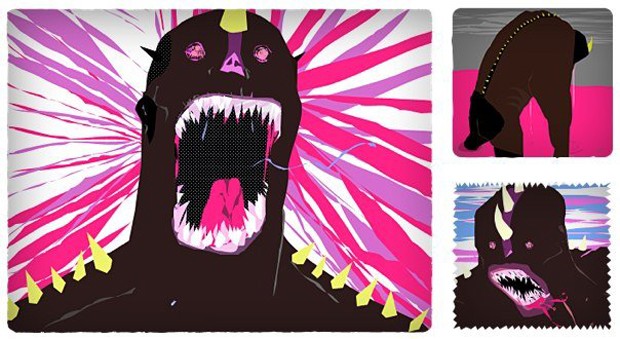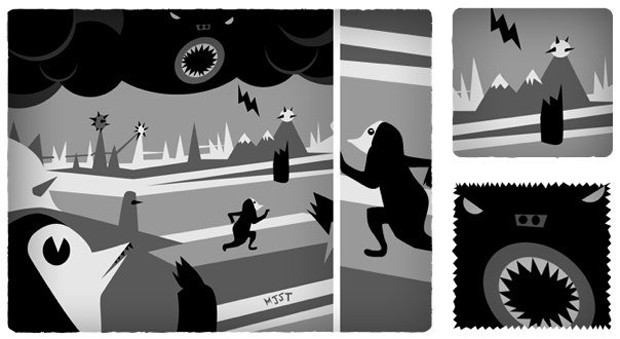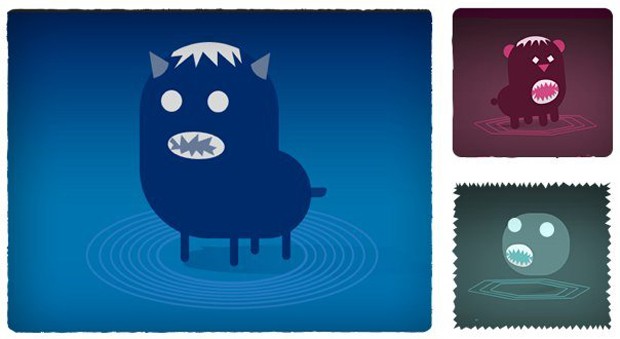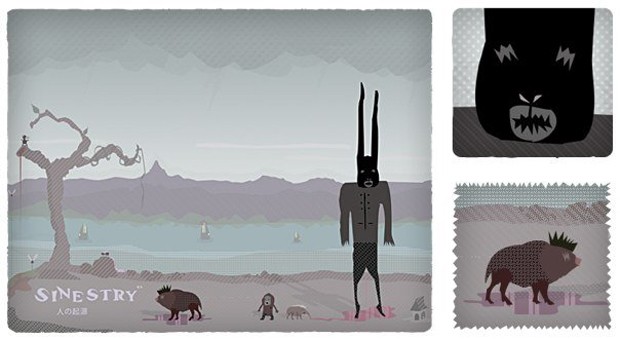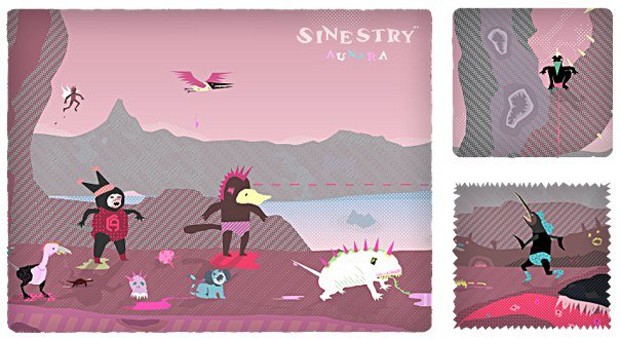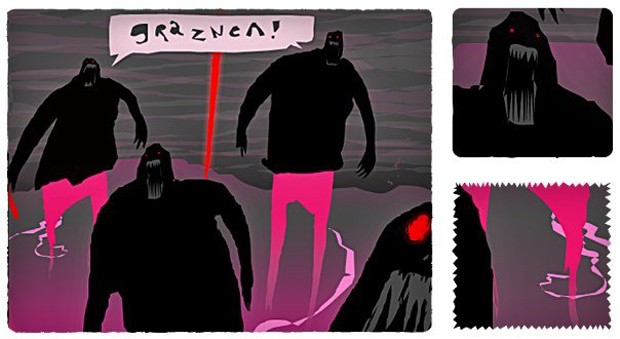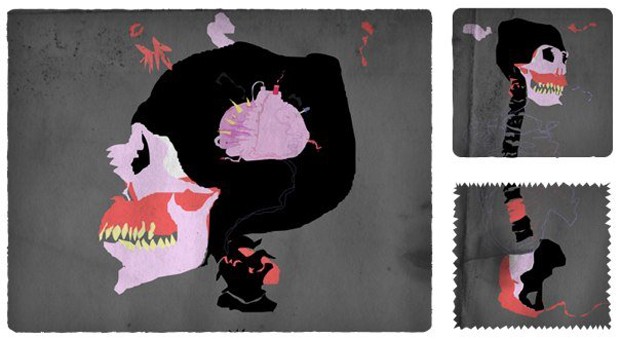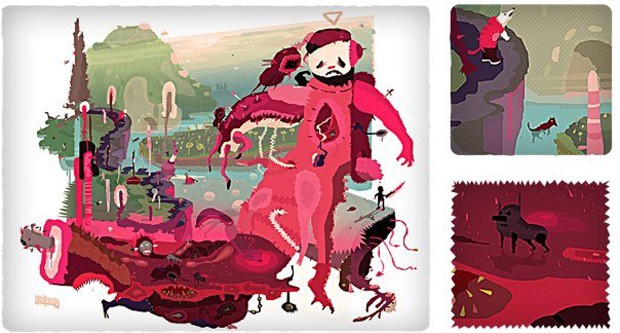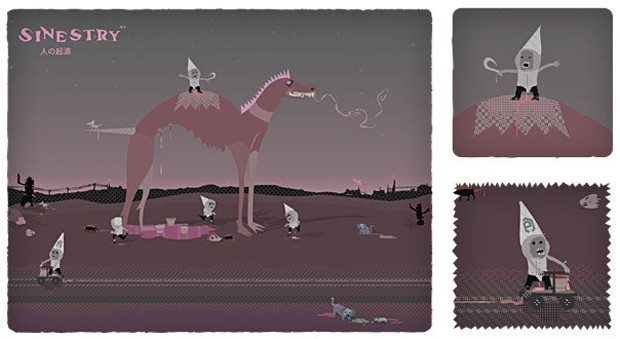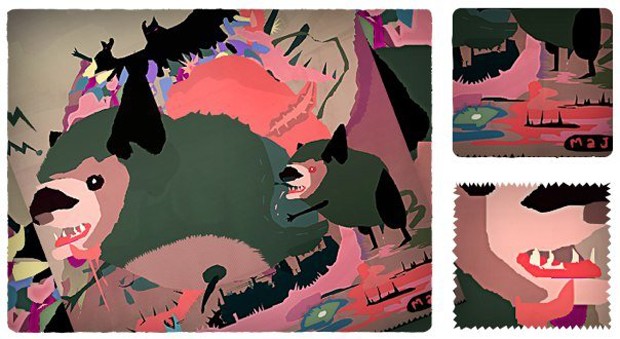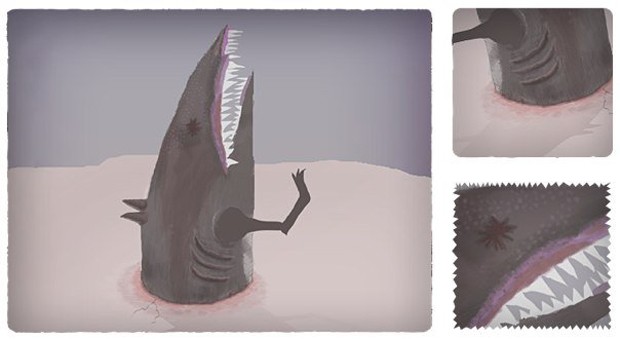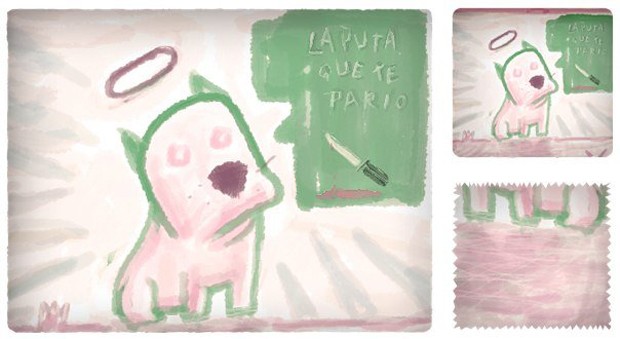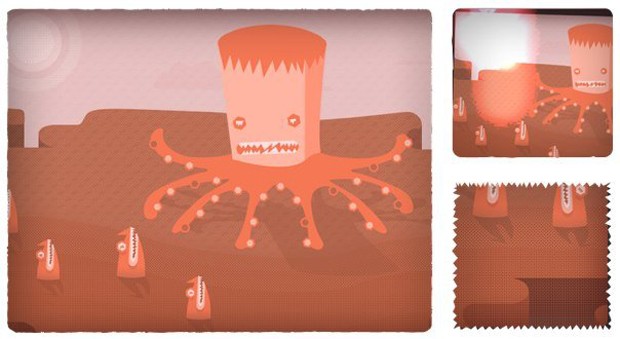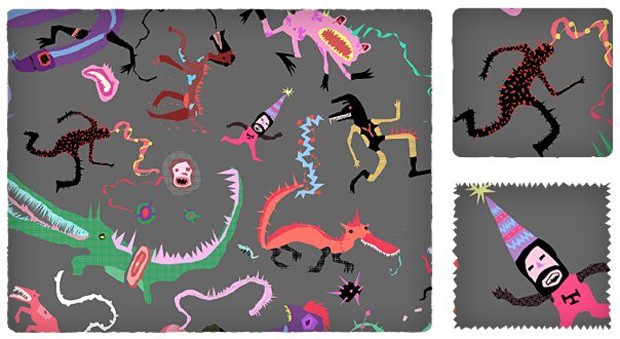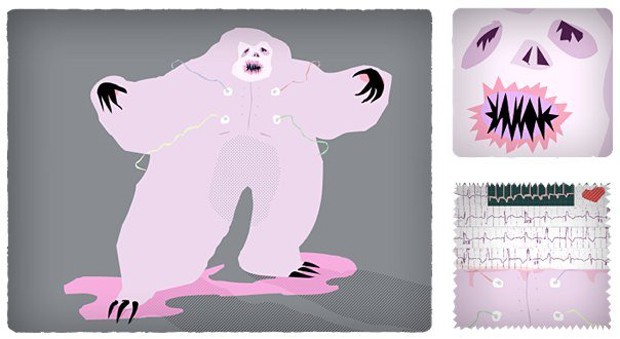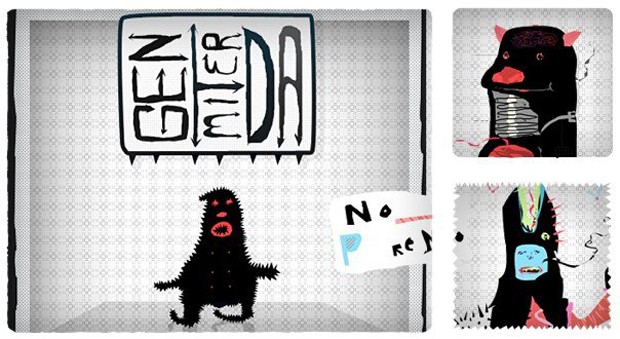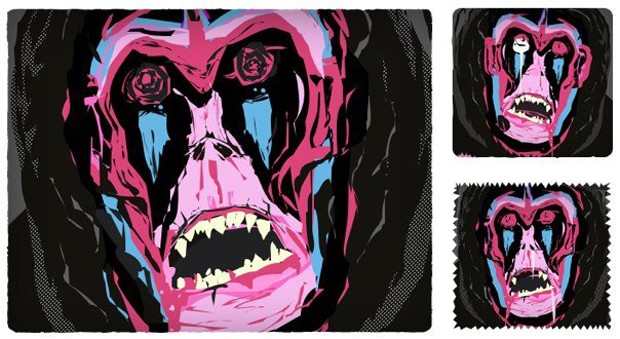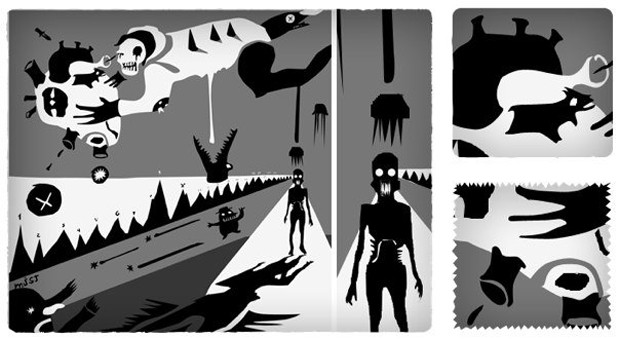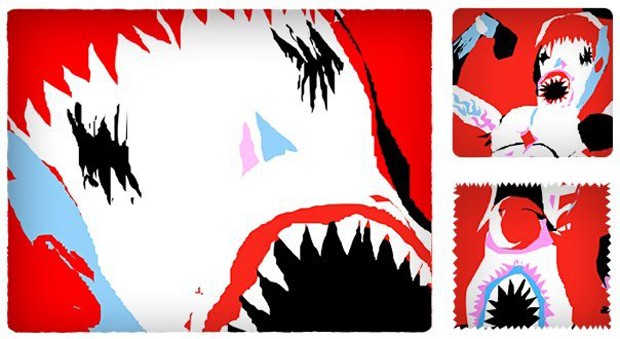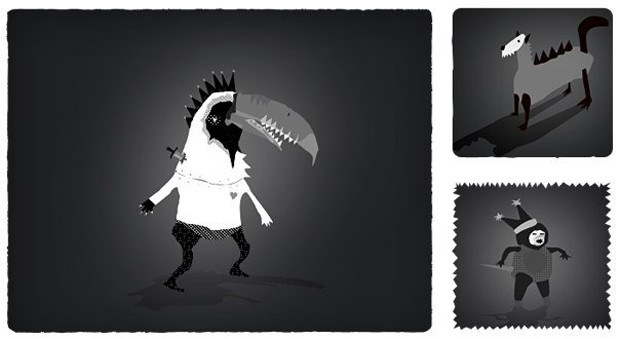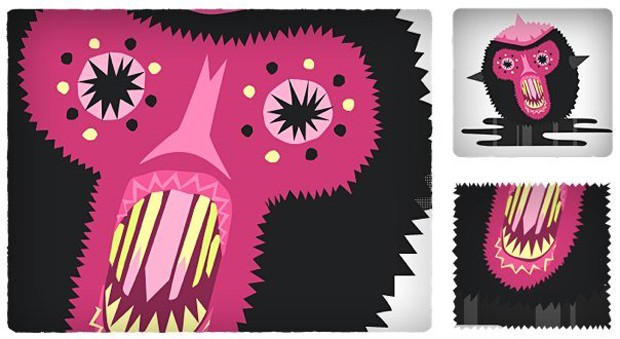 Related tags: Argentina, Art Scene, Axtor Espeluzland, Comics, Graphic Artist, Graphics, Illustration, Illustrator, Painting, Techniques, Tips, Tricks, Vector Art, Walt Disney