Christina Koutsospyrou – Back to the Basics of Illustration Love
« Tim Lee – Illustrated Tales of Love ... | Vector Art Revolution »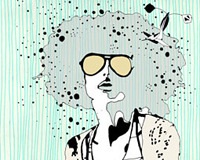 Christina Koutsospyrou calls London her base where many of her unique contemporary artwork sits at the forefront of the London Art Movement. She's earned the praises of many critics with her attention-grabbing, head-turning pieces. Her work have influenced not only awe-struck audiences but have earned her a cult following in the form of international record labels, magazines, fashion houses and TV companies as well.
Koutsospyrou's illustration style has been called innocent and romantic. Despite focusing her objects on women, they're often devoid of sexual element. Instead, Christina Koutsospyrou depicts women and love in a very child-like and artistic manner, which is unique in the world of art these days.
What's not to love about the ability to depict something simplistic in the most artistic form possible? The beauty of Christina Koutsospyrou's work is that there is absolutely no special message anything too deep, at least embedded within every line, shade and color. The message is simple: love and beauty… celebrate it!
You won't find toes hidden in bushes, a child's ghost-like eyes staring out at you in a sea of people, hungry people ravaging through dumpsites - stuff that makes you think. Instead, her digital illustrations simply sit there beckoning you with their beauty. No more, no less.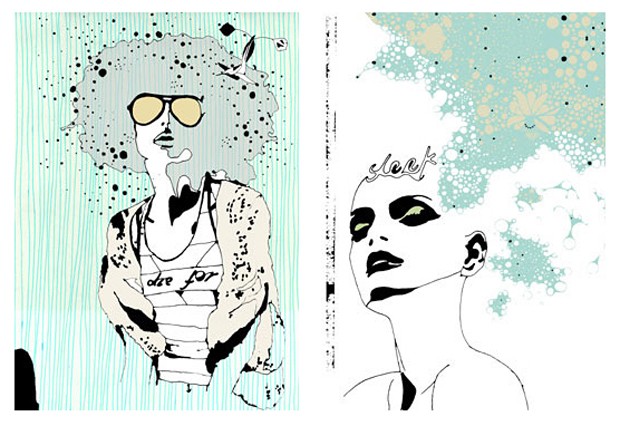 London-based Christina has this uncanny ability to connect dots and lines to form an incredible depiction of something unique and special. She varies between using bold and strong colors in her illustrations and black and whites – both of which are unique in their own way. She prefers to use minimal colors and opt for lines to form the picture. It's impossible to look at the illustrations and not take a closer look.
You find yourself asking yourself… what was she thinking when she came up with the artwork. What kind of message was she trying to convey: world peace, green movement, and a cure for poverty or peace? But we guess Christina Koutsospyrou is simply expressing love - celebrating the beauty of womanhood.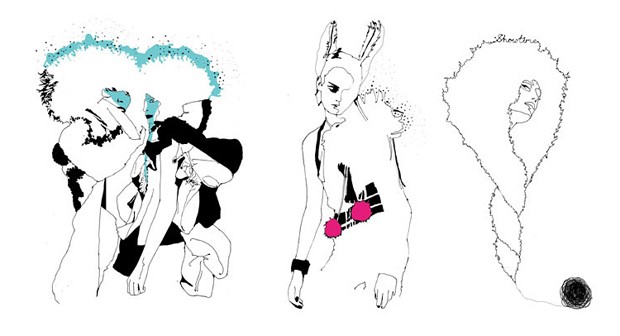 The above illustration totally earned a spot on our hot favorite chart. A very clever and smart illustration where a woman's figure used over the top of another woman's face. Enchanting – an artwork we would love to see on our wall, really!
The good news is that Koutsospyrou is producing enthralling screen-pints of her wonderful pen drawings and vector art and she has successfully exhibited in various places in London for the last few years.
More illustration work and information on Christina's website: www.dieforlove.co.uk
Portfolio at Eamon Gillen Agency: www.eamongillen.com/christina.htm
To order prints of her illustrations: www.coshuk.com/html/images.php?id=8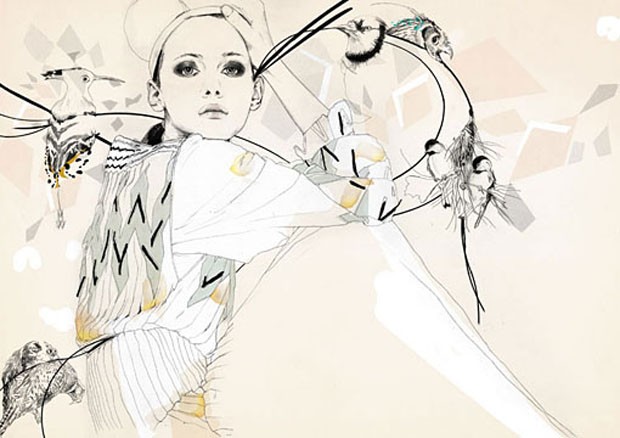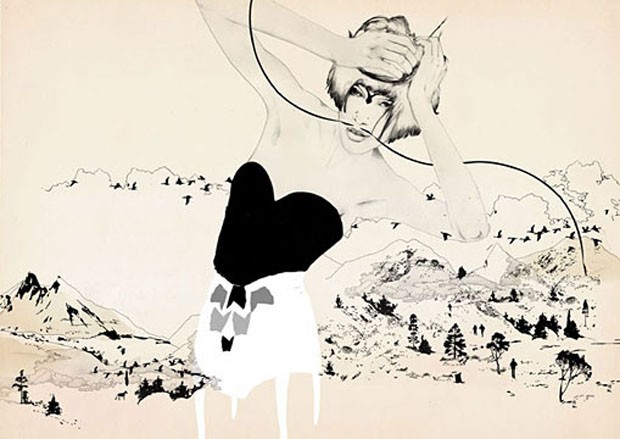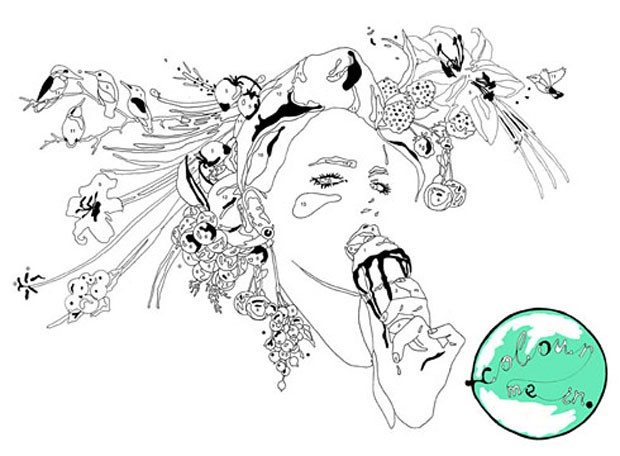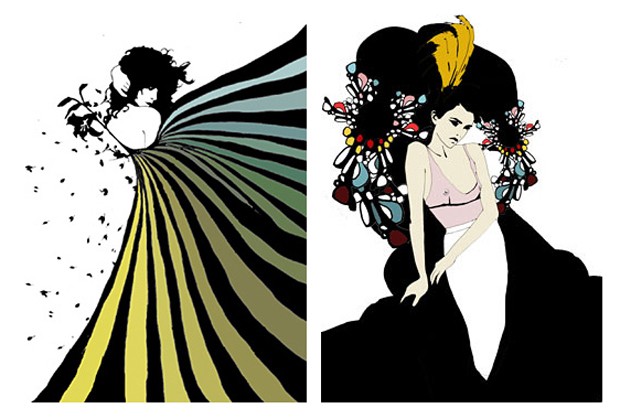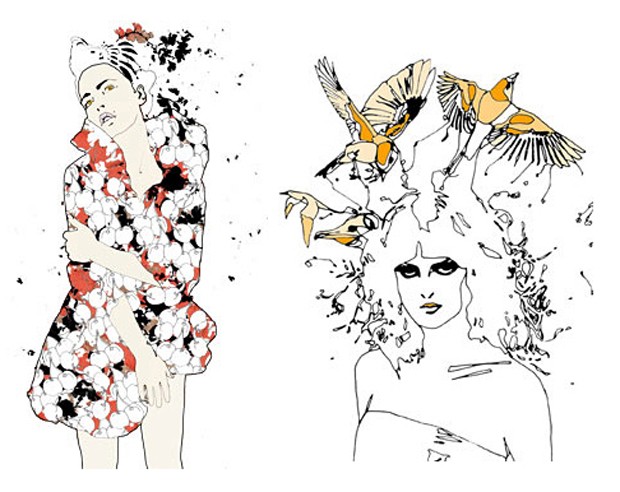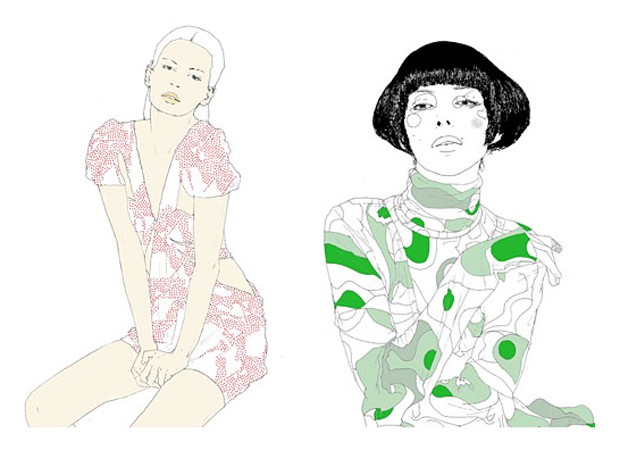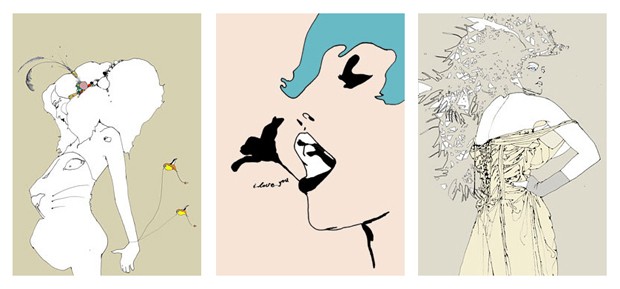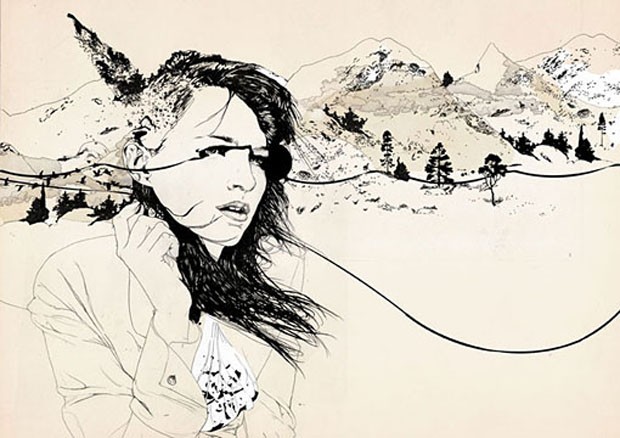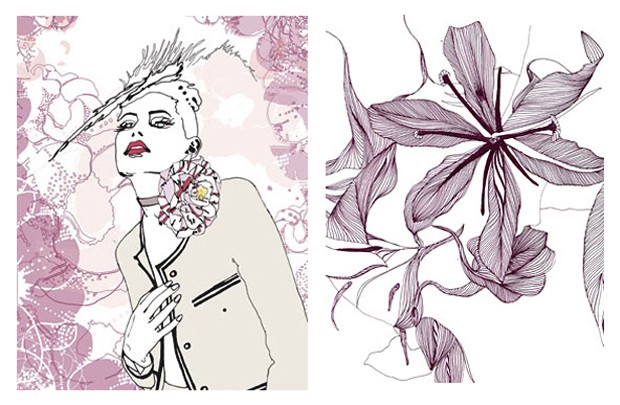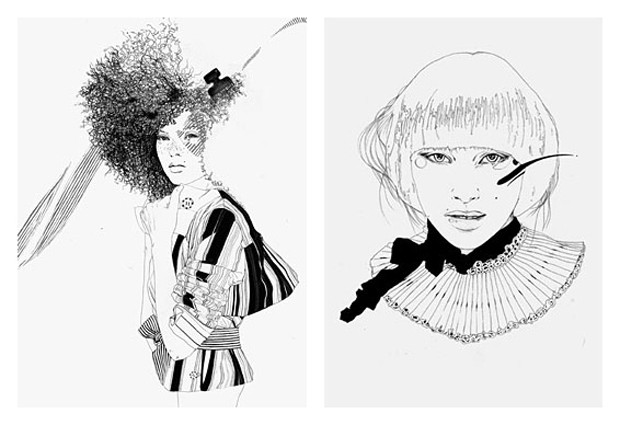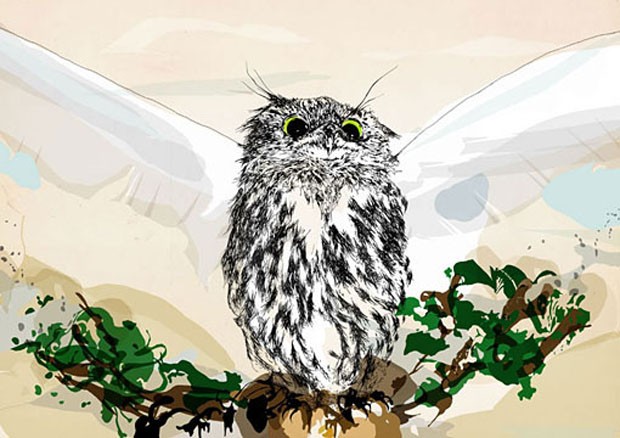 Related tags: Christina Koutsospyrou, Colorful, Contemporary Art, Fashion, Feminine, Girls, Illustration, Innocence, Lifestyle, London, Pen Drawings, Romance, Screen Prints, Vector Art, Women