Vector Movie Posters by GABZ
« Illustrator Tutorial - How to Create a ... | Illustrator Art Tutorial: Waving Flag »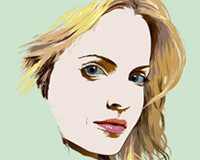 Grzegorz Domaradzki aka GABZ is a Polish illustrator and graphic designer with amazing drawing skills who loves to adapt and push his work into new directions. He is an excellent visual sampler; in his vector artworks and graphic designs he reuses images of music and movie icons, old time heroes and other symbols that are part of popular culture and transforms them into close-to-perfection artworks.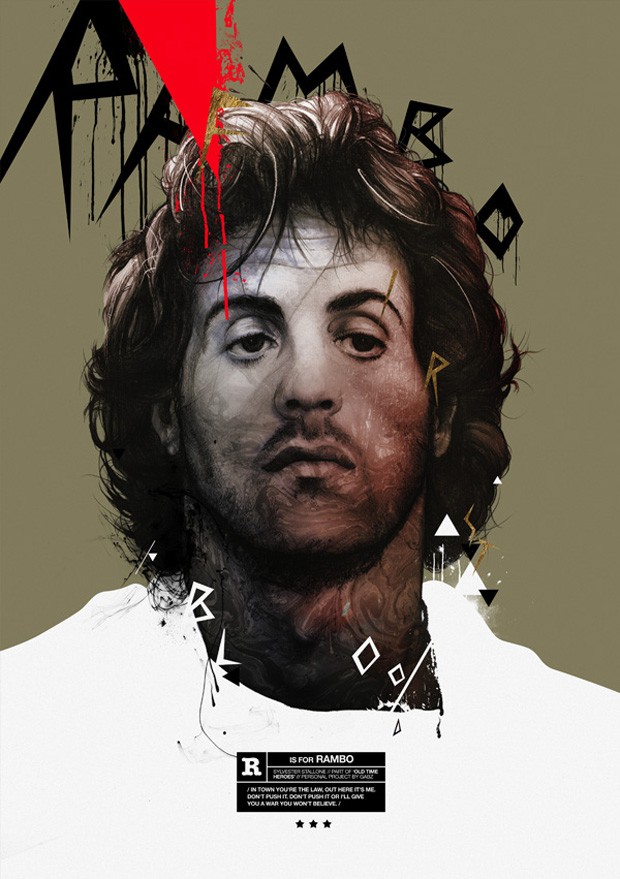 GABZ's amazing portfolio is based on his love for traditional illustration methods, mixed with digital technology and techniques. His work also has a presence and sense of style that immediately engages the viewer.
Movies play an important part in Grzegorz Domaradzki's search for inspiration, and he seems to have a great taste for them. For his "Vector Movie Poster" series, he decided to create posters for his favorite films. First he made the super realistic vector portraits of the actors and actresses in Adobe Illustrator and then exported the artworks to Photoshop and added some quotes, titles and effects. The end result is an amazing collection of beautifully illustrated poster artworks. Impressive!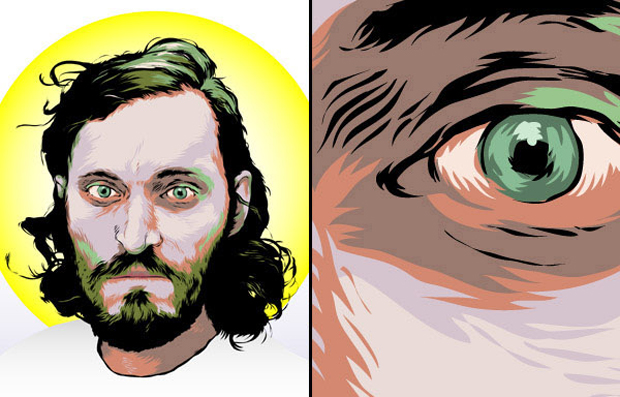 Buffalo '66 (1998)
Directed by Vincent Gallo. With Vincent Gallo, Christina Ricci & Ben Gazzara.
"And if I find out you go near my locker, I swear to God I'll give you a karate chop right in the head" – Billy Brown
Once upon a time, there lived an angry young adolescent named Billy Brown (Gallo) who led a precarious existence in a totally dysfunctional family, back in the mean streets of Buffalo, New York. Grown up, the adolescent made a film that reflects his anger, romanticism, unique sensibilities and fantasies. The film is Buffalo 66, written by Vincent Gallo, directed by Vincent Gallo, and starring Vincent Gallo. Gallo plays Billy Brown, a just-released convict going to see his self-absorbed, screwed-up parents in Buffalo.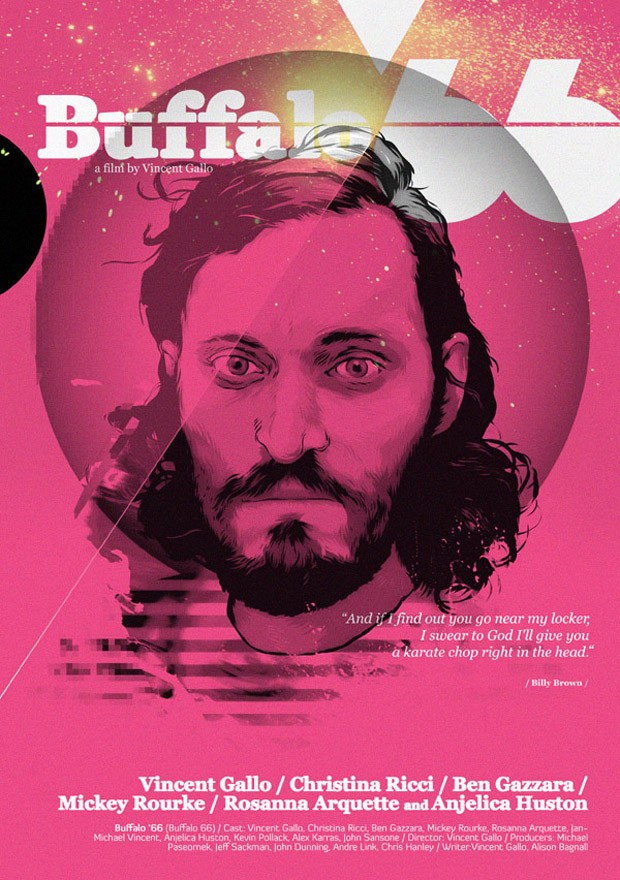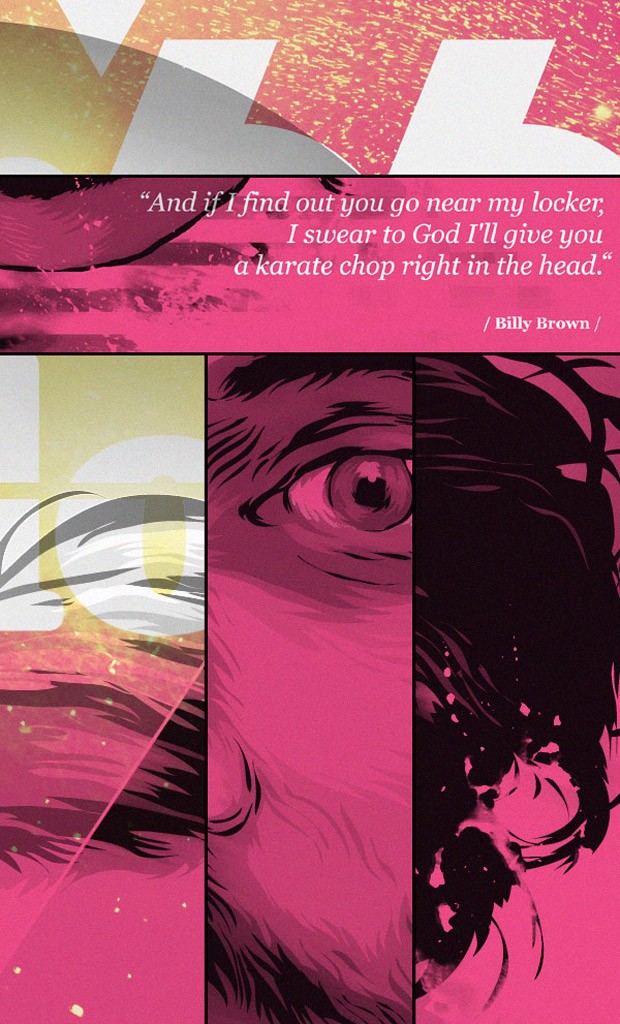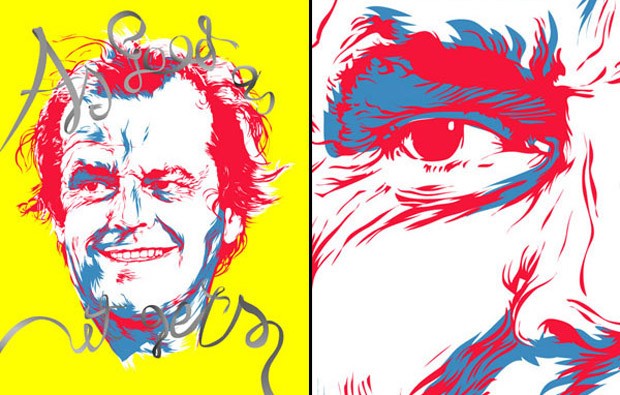 As Good As It Gets (1997)
Directed by James L. Brooks. With Jack Nicholson, Helen Hunt & Greg Kinnear.
"Where do they teach you to talk like this? In some Panama City "Sailor wanna hump-hump" bar, or is it getaway day and your last shot at his whiskey? Sell crazy someplace else, we're all stocked up here." – Melvin Udall
When Jack Nicholson received the Oscar for his role of obsessive-compulsive writer Melvin Udall in "As Good As It Gets", he told it was great to receive his third Oscar in three consecutive decades. From the counterculture smash hit of Easy Rider, Nicholson has been the icon of Hollywood cool forever. In As Good As It Gets, he stars as Melvin Udall, a romance writer who liberally spouts racist, sexist and homophobic epithets through any social interaction. Thankfully for the rest of the world, he is keeping his number of public appearances low, squatting his apartment and defending it like sacred ground against anyone who comes around.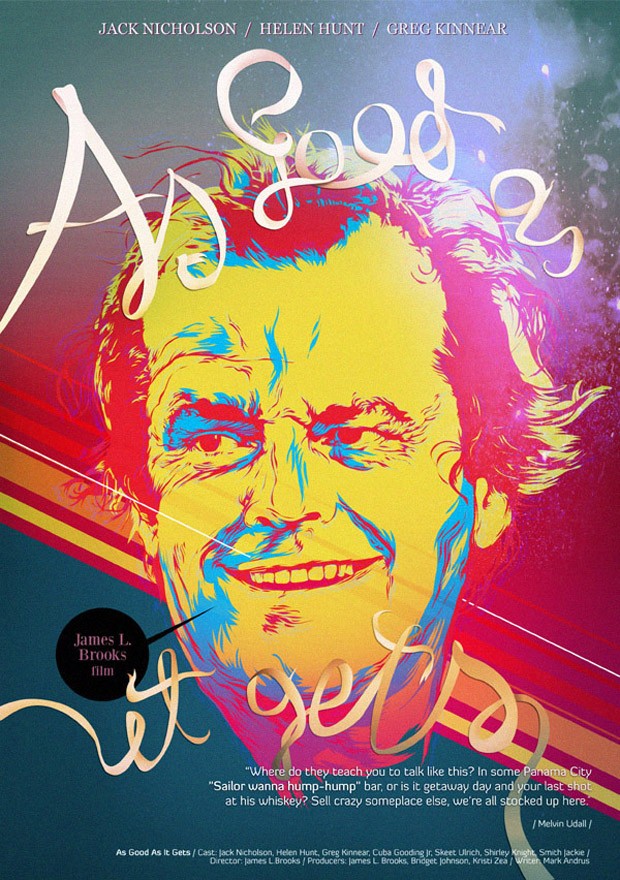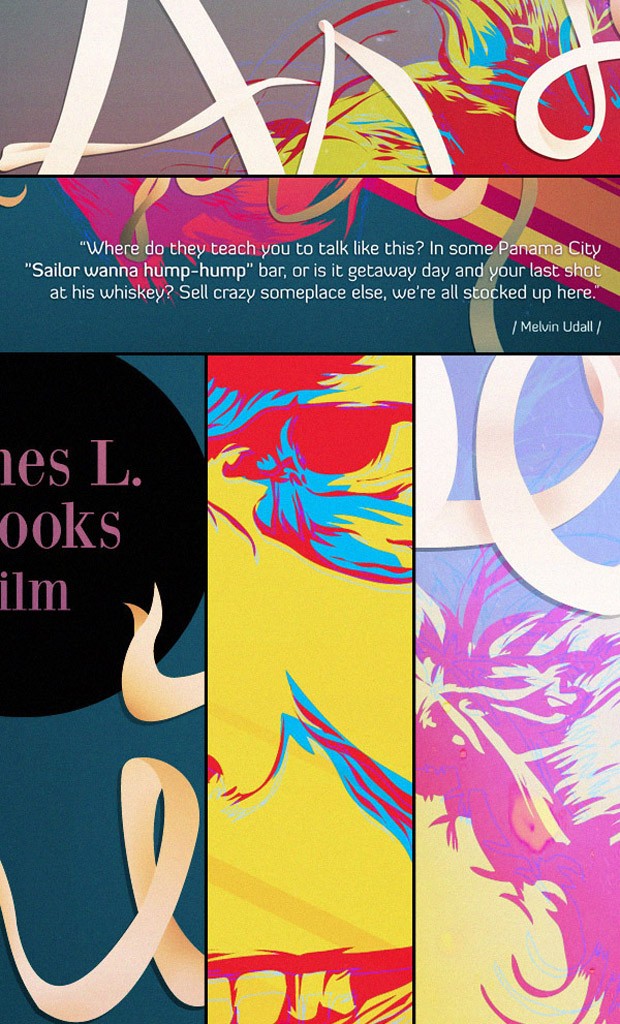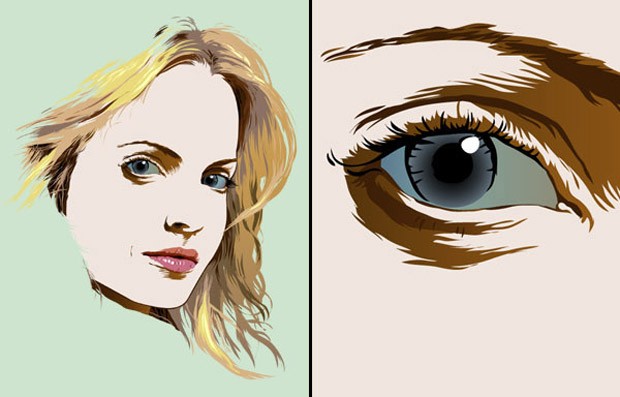 American Beauty (1999)
Directed by Sam Mendes. With Kevin Spacey, Annette Bening, Thora Birch & Mena Suvari.
"Yeah? Well, At least I'm not ugly." – Angela Hayes
In the film American Beauty, middle aged and middle management Lester Burnham who is trapped in a loveless marriage and dead-end job, throws off his responsibilities and goes for lust at first sight, fantasizing about his daughter's friend Angela at a half time cheerleading performance. Suddenly he awakens to life's possibilities and starts to rebel with a vengeance; he refuses to play the role of dutiful employee or complacent husband. The freer Lester becomes, the happier he seems to be, but his adolescent rebirth only embarrasses his daughter and enrages his wife. Lester will finally discover what makes life meaningful and beautiful at the explosive end of the movie.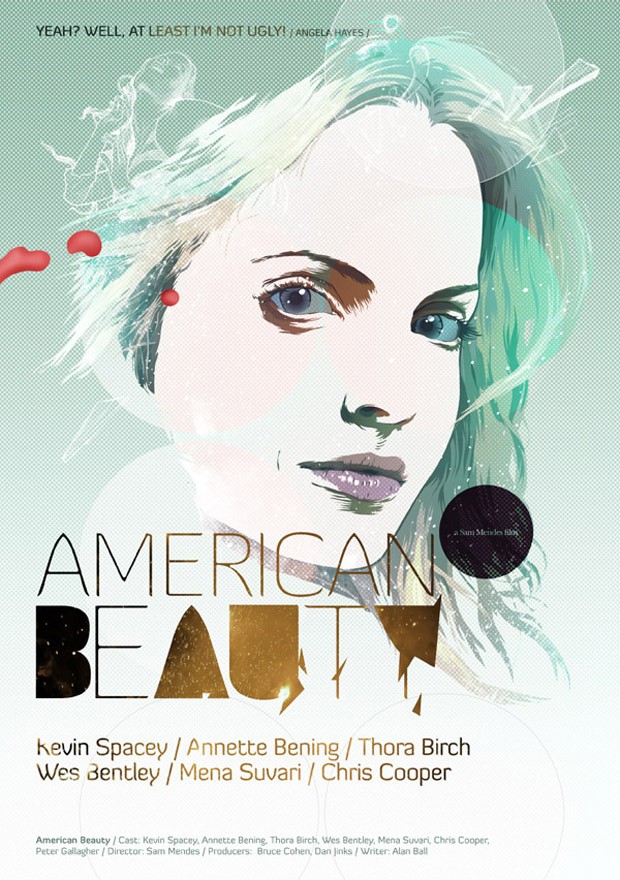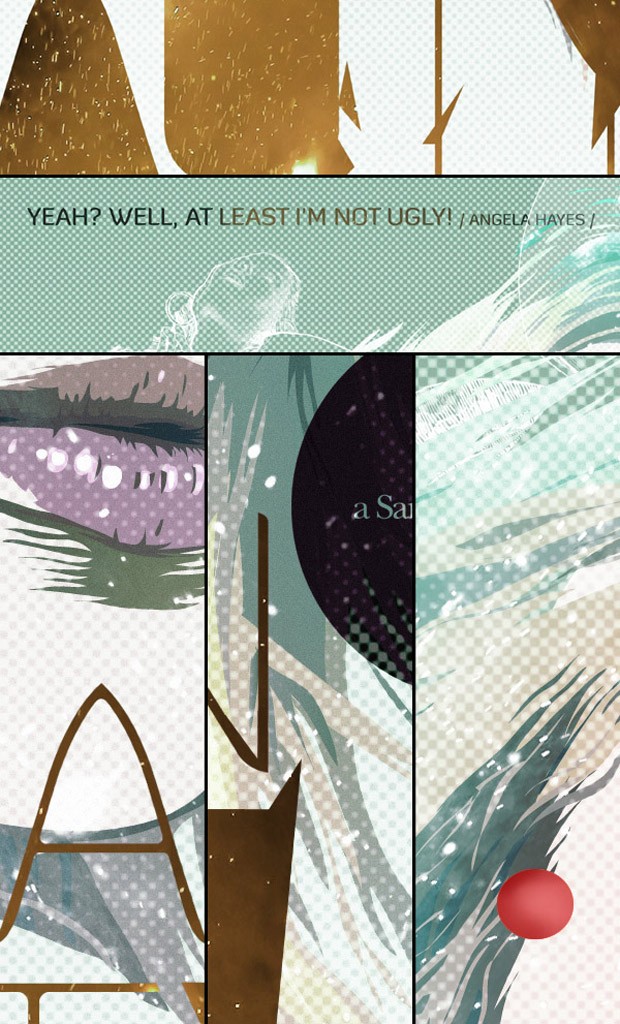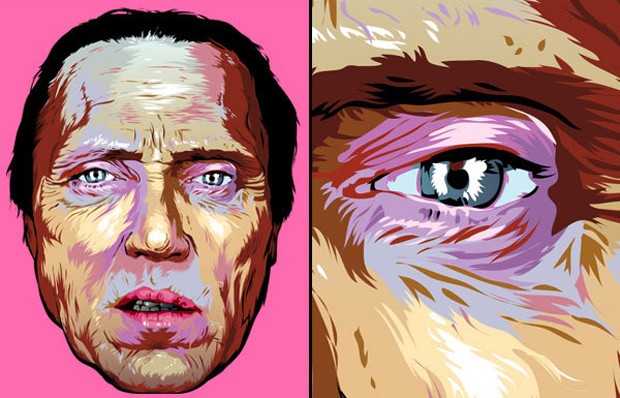 The Deer Hunter (1978)
Directed by Michael Cimino. With Robert De Niro, John Cazale, John Savage & Christopher Walken.
"I like the trees, you know? I like the way that the trees are on mountains, all the different... The way the trees are." - Nick
One of the most remarkable movies dealing with the Vietnam War, Cimino's epic film The Deer Hunter gained instant fame for its tough portrayal of the war's effect on American working class and became legendary for the use of Russian roulette in the Vietnam sequences. Structured in five parts contrasting home and war, The Deer Hunter opens in a small Pennsylvanian steel industry city, as Robert De Niro (Mike), John Cazale (Stan) and Christopher Walken (Nick) celebrate the wedding of their friend Steve (John Savage) and decide to go on a final deer hunt before they leave to fight in the Vietnam war. Mike treats hunting as a test of skill, lecturing Stan about the value of "one shot" deer slaying and brushing off Nick's urgings to appreciate nature's beauty.
Post-hunt, the film cuts to the horror of Vietnam, where Vietcong soldiers capture the men and force Mike and Nick to play Russian roulette for their amusement. Mike turns the game to his advantage so they can escape captivity, but the men are permanently scarred by the episode. Nick vanishes in the Saigon Russian roulette parlors, Steve loses his legs and Mike returns alone to Clairton a changed man. He finds solace with Nick's old girlfriend Linda (Meryl Streep) and starts to reject the killing of the deer hunt. Disgusted by the antics of his former friends and co-workers, Mike decides to bring Steve back from a veterans' hospital. In the movies final, he returns to Saigon to find Nick. As Saigon falls, Mike discovers how far gone Nick is...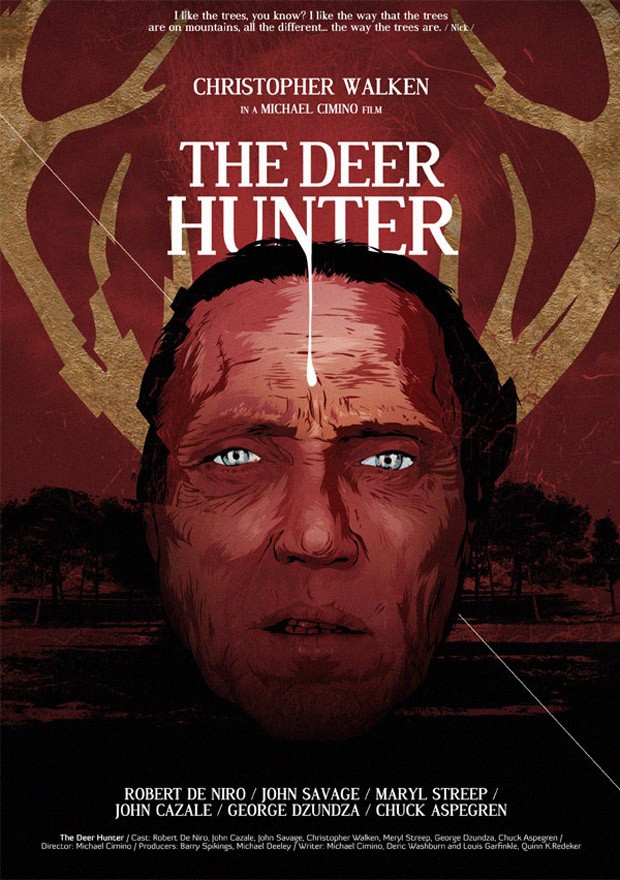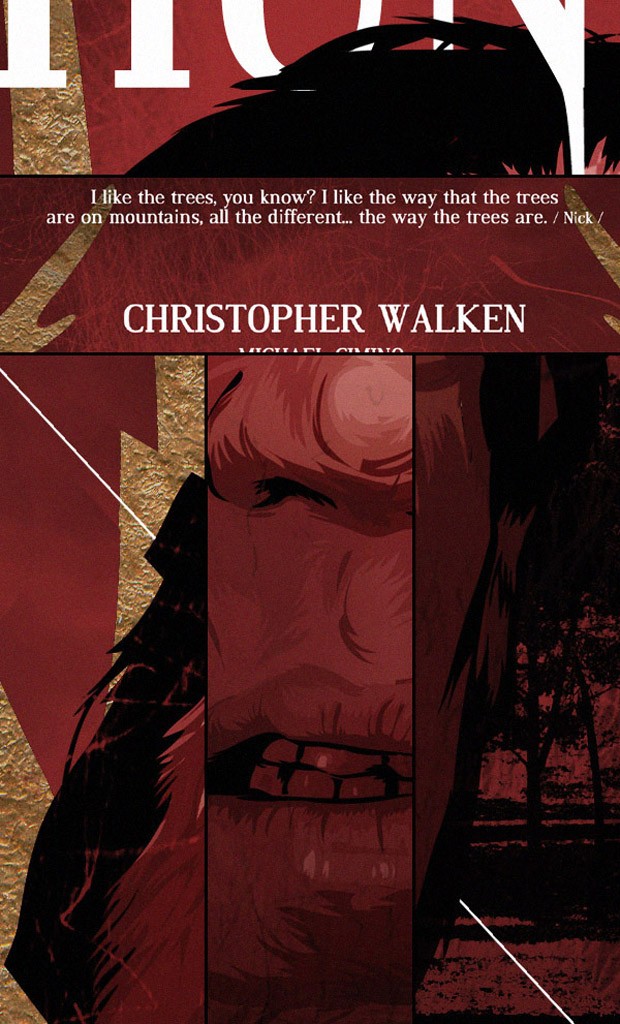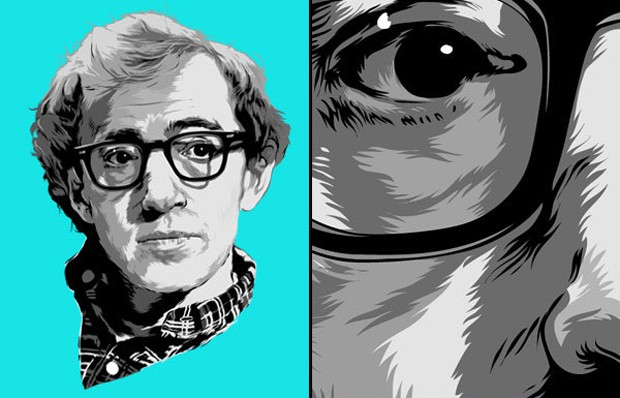 Deconstructing Harry (1997)
Directed by Woody Allen. With Woody Allen, Richard Benjamin & Kirstie Alley.
"Between air conditioning and the pope, I chose air conditioning." – Harry Block
Novelist Harry Block (Woody Allen) is suffering from a lack of inspiration for his latest book and is out of focus with life. Told via flashbacks, as Block travels to his old school to be honored, the movie tells the story of a writer who alienated everyone in his life, from a string of wives and psychotherapists to all his friends and family. All these people are used as thinly disguised characters in Harry's books, despite screams of protest from everyone he exploits - but they can't hate him more than he hates himself.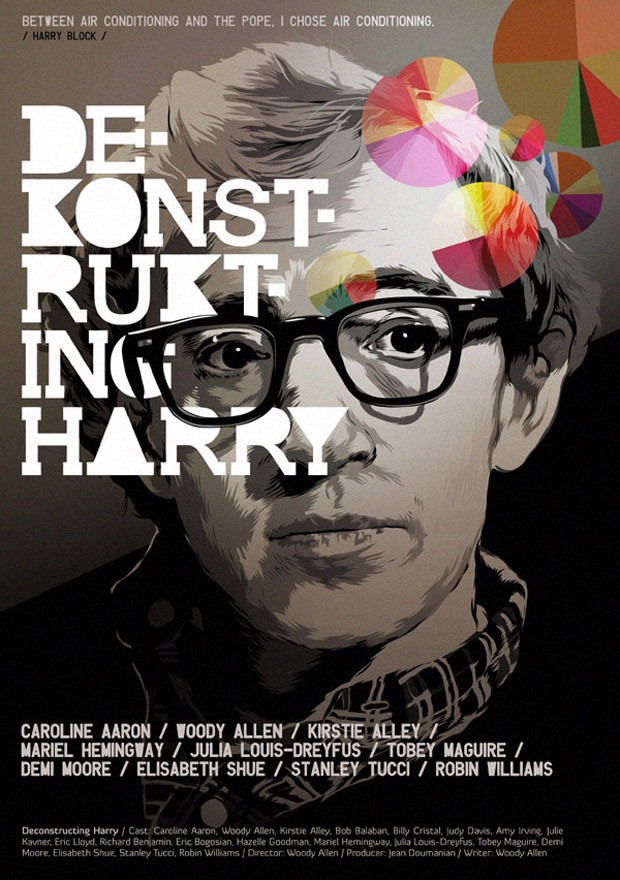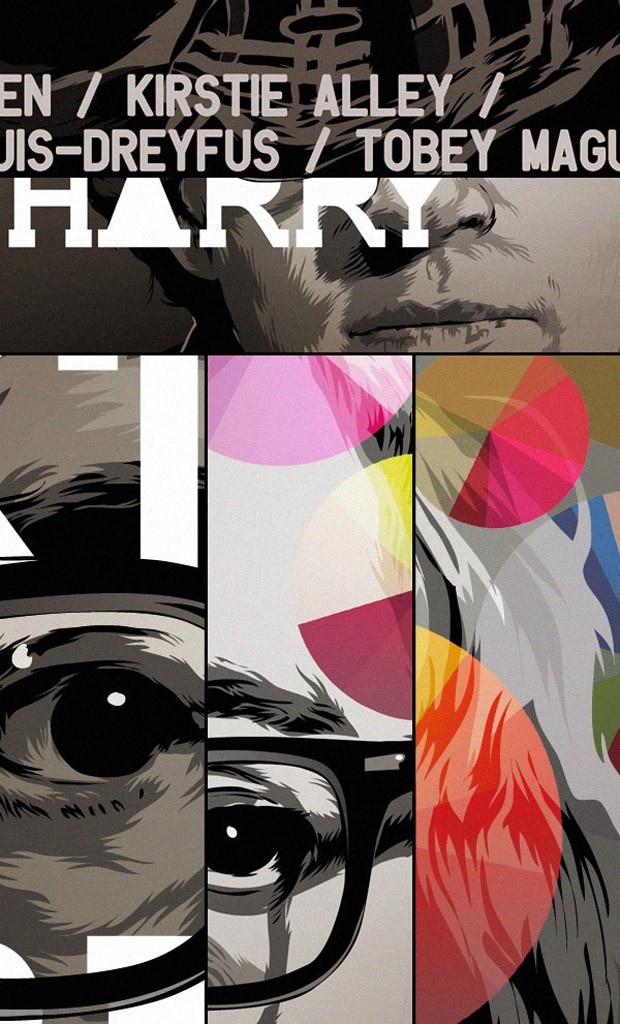 To discover more of Grzegorz Domaradzki's amazing art, surf to www.iamgabz.com



Related tags: American Beauty, As Good As It Gets, Buffalo 66, Christopher Walken, Deconstructing Harry, Gabz, Grzegorz Domaradzki, Illustration, Illustrator, Jack Nicholson, Mena Suvari, Photoshop, The Deeer Hunter, Vector Art, Vincent Gallo, Woody Allen