Hello Freaks & Other Graphic Art Outlaws
« Orkibal Labikro – The Alien Takeover | Illustrator Tutorial - How to Create a ... »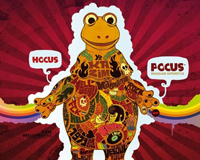 Jerome Castro, the 35-year-old vector illustrator and graphic designer behind HelloFreaks always starts his artworks with paper, a pencil or pen because this was the way it was done before computers came out. But if you look at the HelloFreaks portfolio, it's safe to say that he's a little bit less traditional than most illustrators.
HelloFreaks is a design studio based in Paris and is headed by its creator, Jerome Castro (from the blog www.byjerome.com). Basically, they're a studio with years of experience in vector illustrations, motion graphics, music videos, logos, etc. They're very well known in their home country France and have built an impressive portfolio over the years. HelloFreaks participated in festivals and exhibitions around the world and their works have been published in a large selection of books and magazines.
When Jerome Castro was younger, he preferred to vent out his creativity in a messy room splattered with paint everywhere. He left that behind when he discovered Adobe Illustrator and Photoshop.
Don't get confused: "HelloFreaks" is not a "Hello Kitty" variant or clone. Whatever it is, don't expect to find that cute little cat as part of HelloFreaks' portfolio – it's as far off as you can expect it to be. After all, Jerome Castro doesn't call himself "HelloFreaks" for nothing, mind you. If you would need to describe the "HelloFreaks" vector artworks and graphic portfolio it would be… gory. Gory but encapsulating.
After two years of learning the craft in art school, Jerome Castor found jobs in web agencies and creative studios dabbling in online and offline work. But his sense of self was too strong for him to remain under employment, therefore, he made a decision to go freelance and this is what he has been doing for the past five years.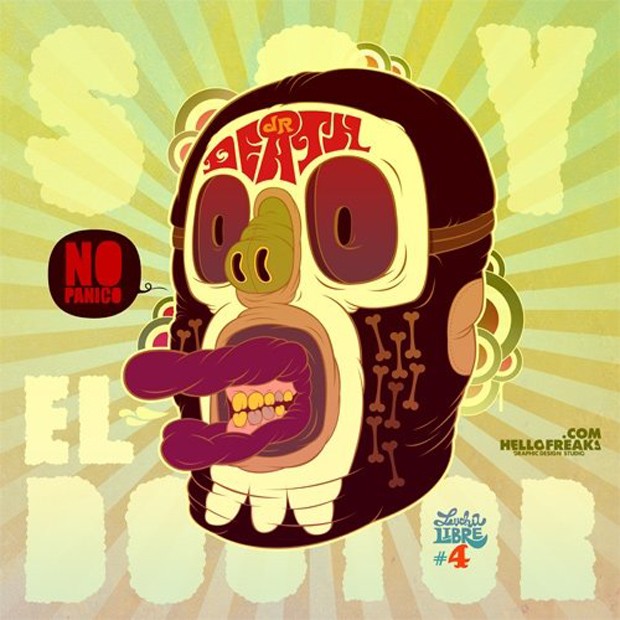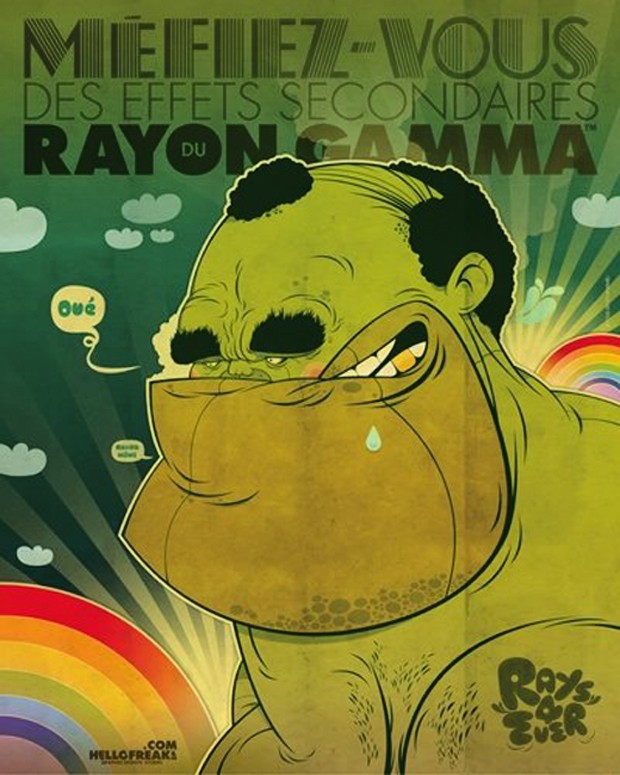 Jerome Castro & Co have this ability to put together grotesque images conjured in his mind and then combine it with colors that are almost innocent.
The above example would be one, a monstrous, meat-eating sub-human with rainbows in the background? Yeah, that's the kind of things HelloFreaks produce. But it also says a lot about how creative and different they are from most traditional illustrators.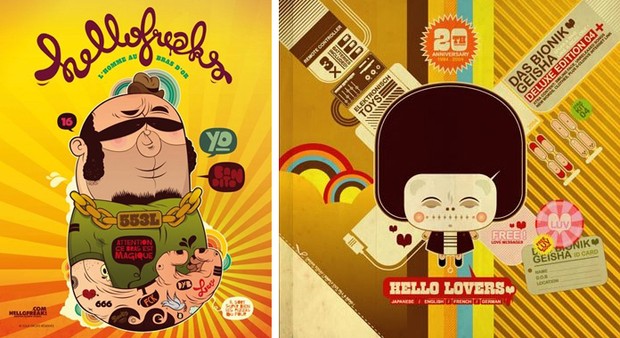 Surprisingly, we find the above vector illustration bordering on cute; and they're probably going to hate us for saying that. It's 'macho' crossing on 'cute' with the bright yellow gradient sinking into orange.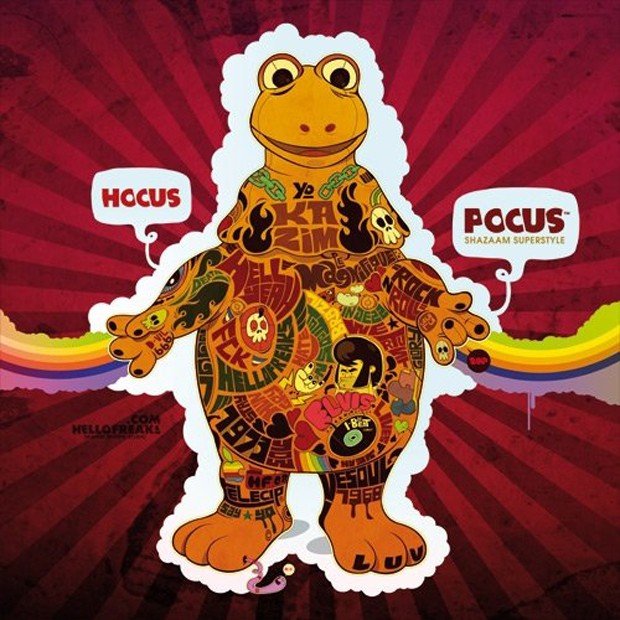 This talented people at HelloFreaks like to experiment with new things by mixing different elements together… like using collages, combining them with painting, drawing and screen-printing.
As with many other artists, singers, song writers, dancers and actors, Jerome Castor views the canvas as a stage that allows him to create and express himself. He admits that most of the time, there isn't any particularly important message in an artwork. Basically he goes with what he's feeling at that point in time.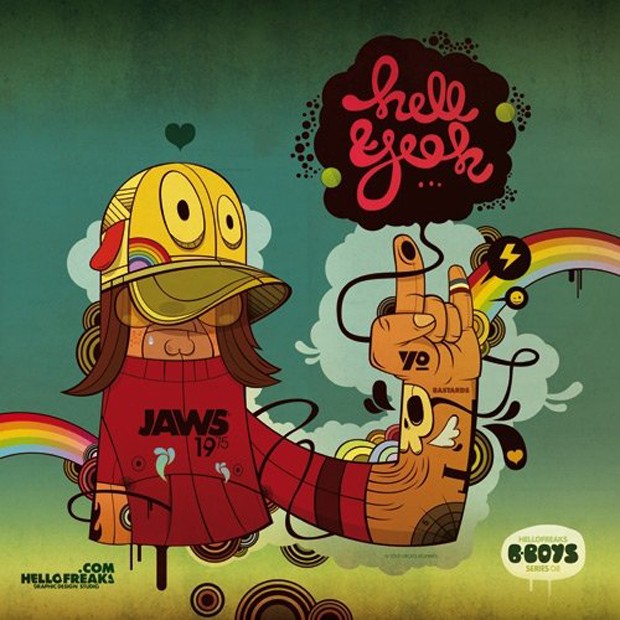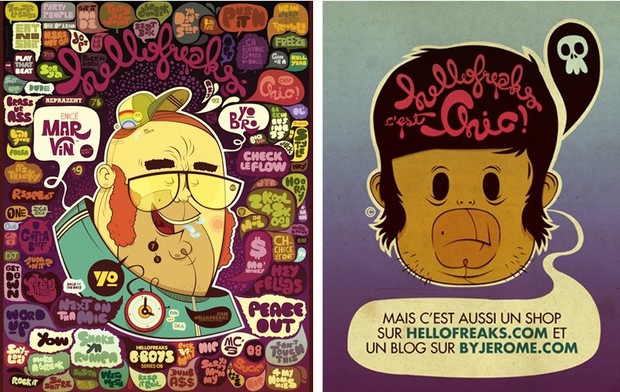 HelloFreaks is consistently on the lookout for creative talents who are willing to collaborate, share and provide feedback on their vector art and graphics, so head on over to www.hellofreaks.com if you're a freak too!
Just kidding, of course.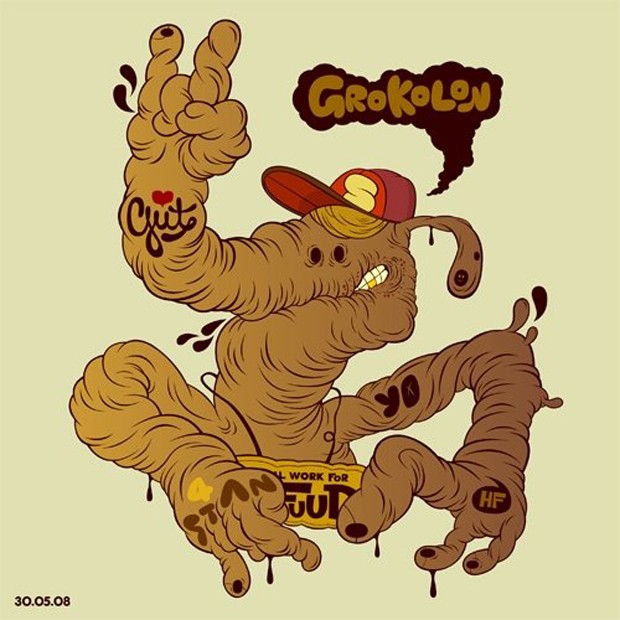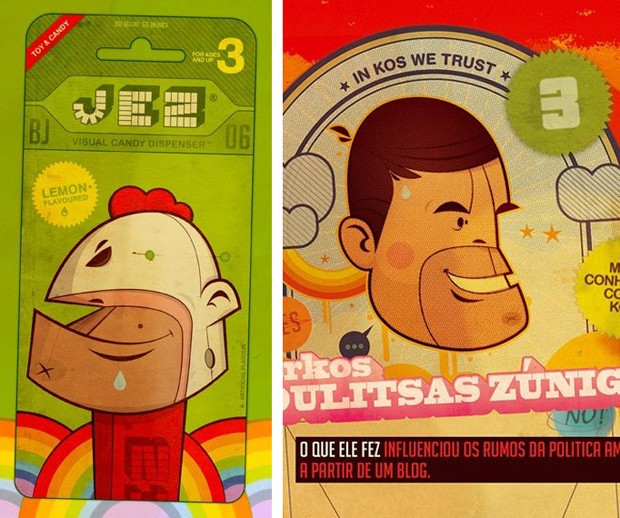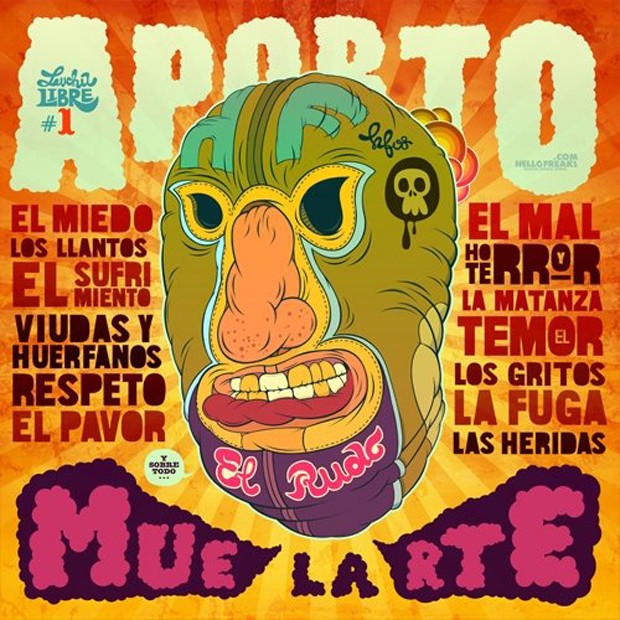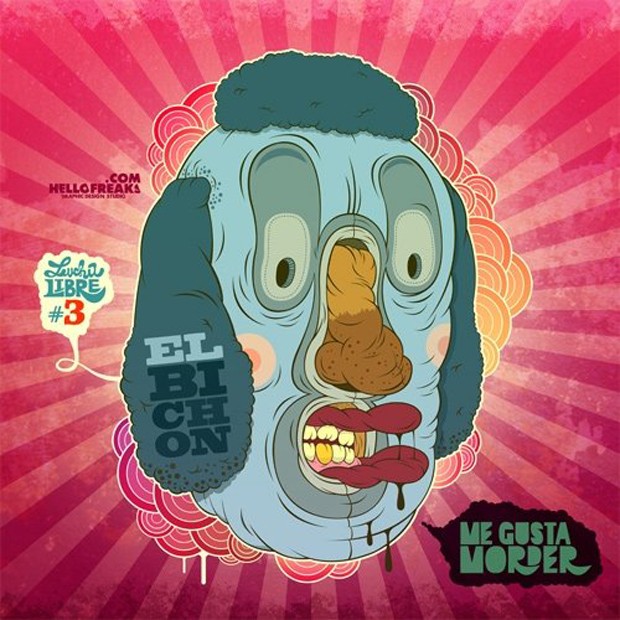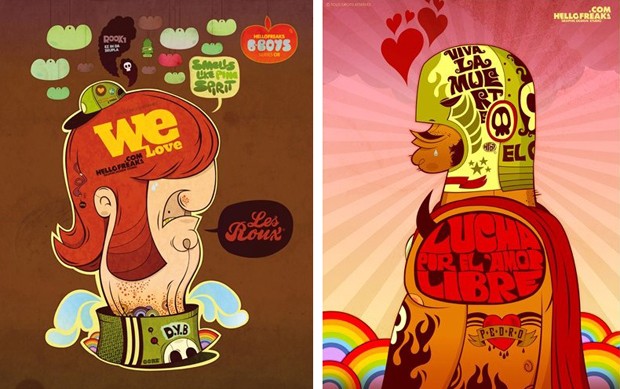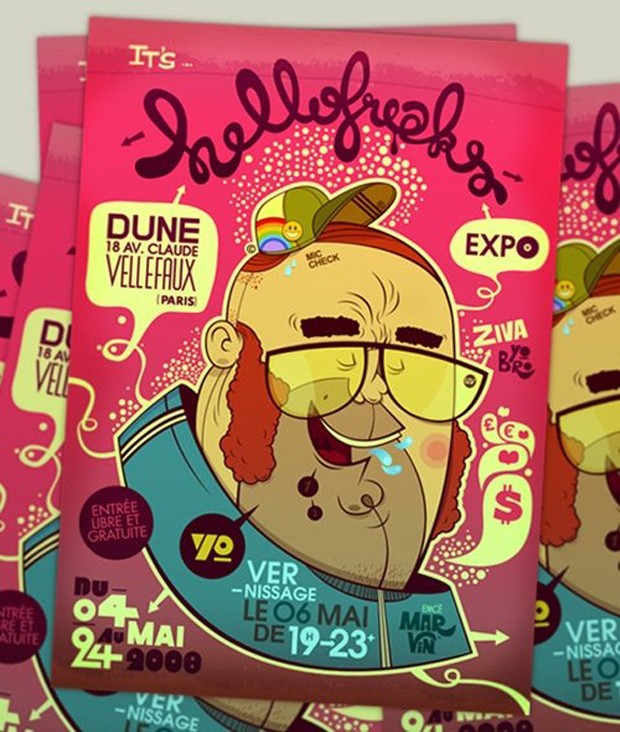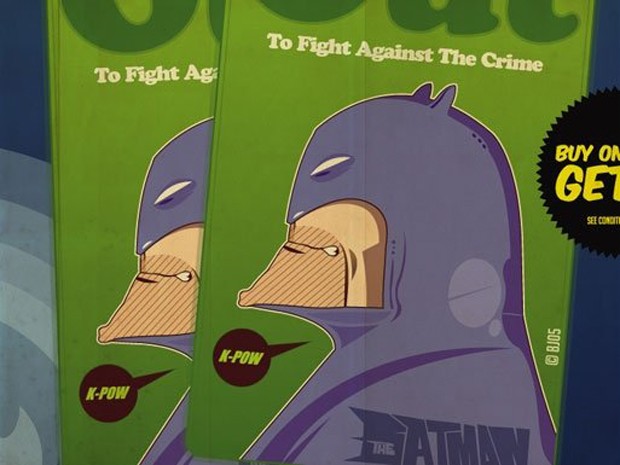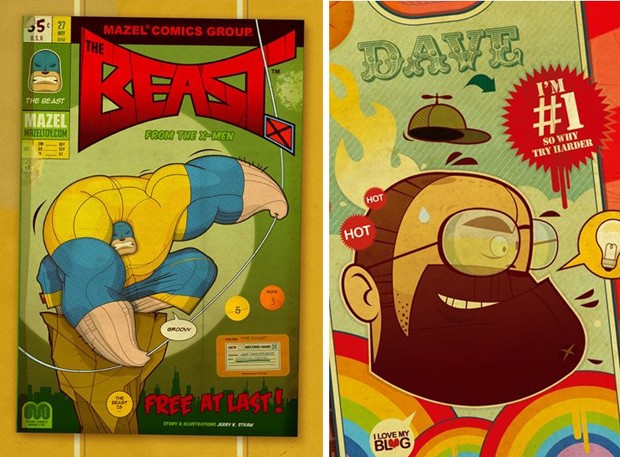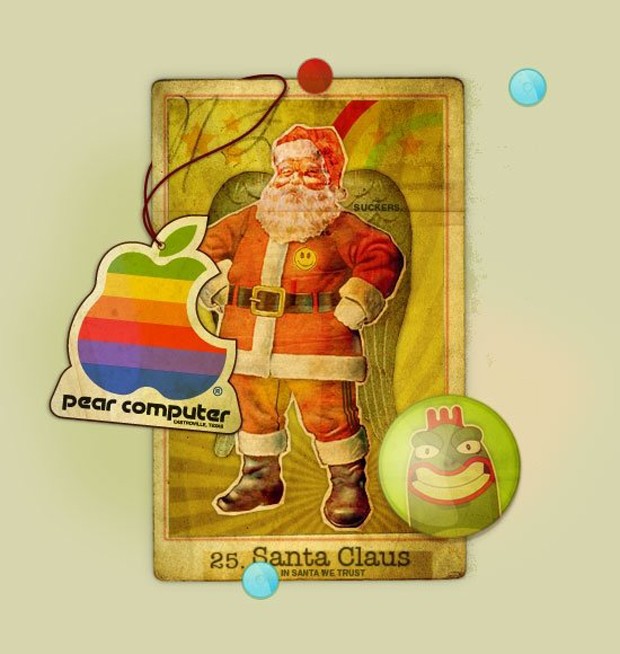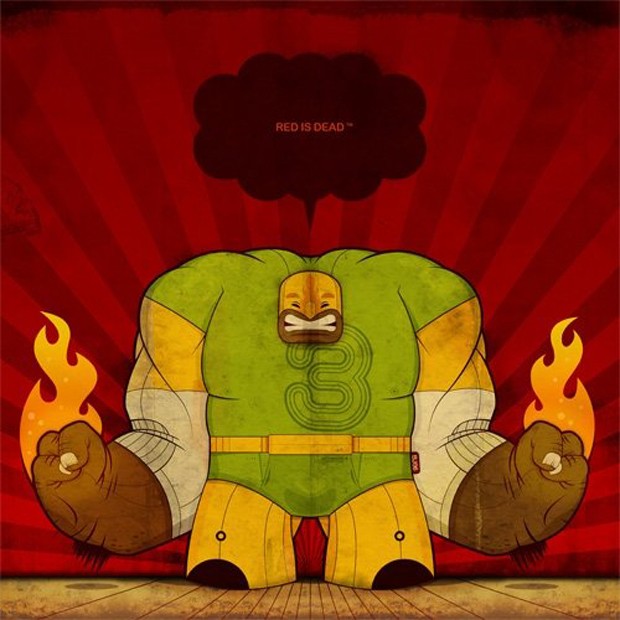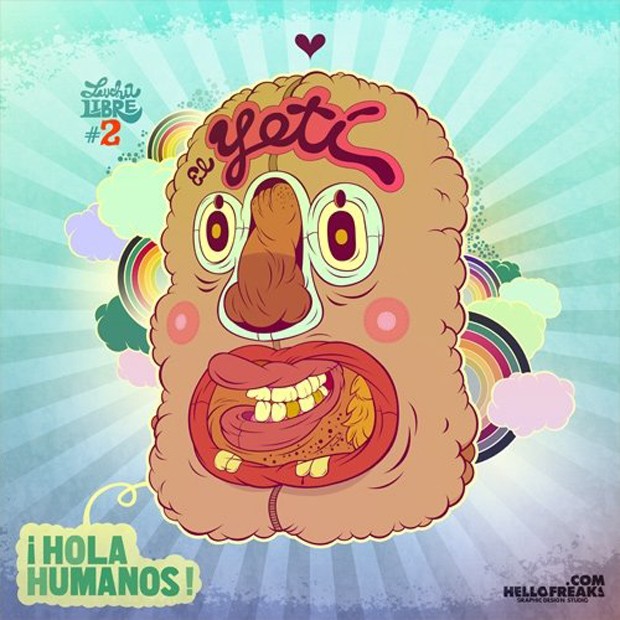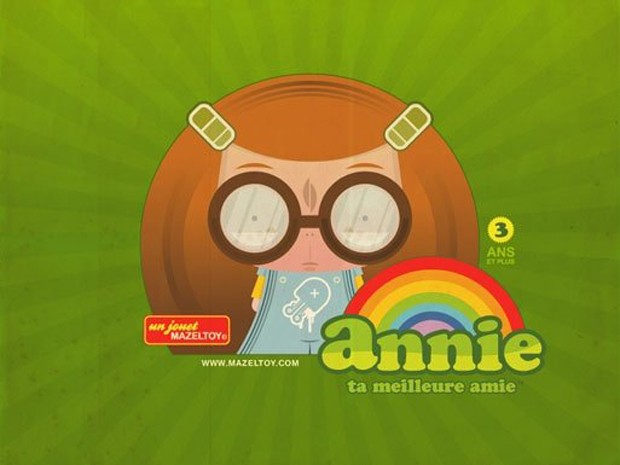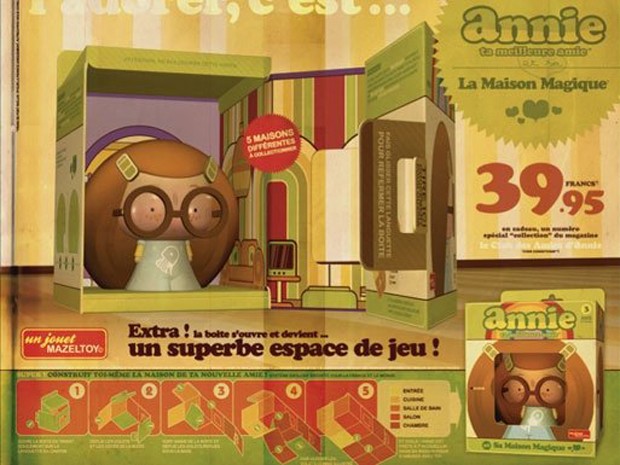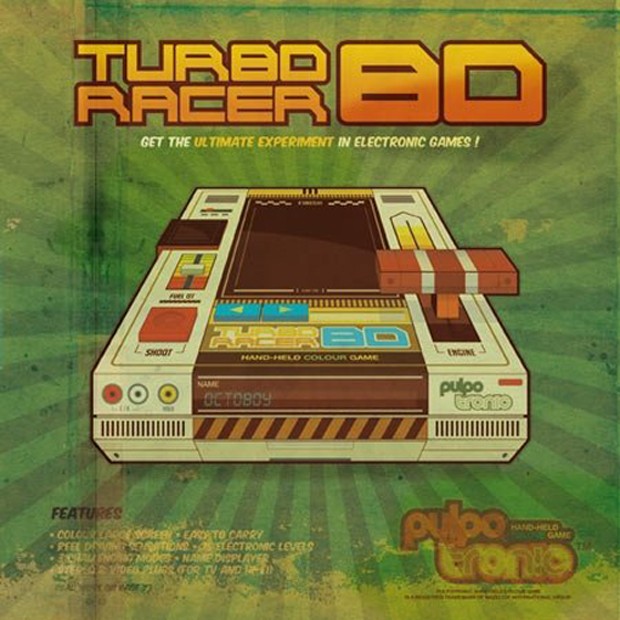 Related tags: Graphic Design, Hellofreaks, Illustrations, Jerome Castro, Logotypes, Motion Graphics, Music Videos, Vector Art, Vector Illustration, Vintage, Visual Identity, Web Design