Obey Giant – The Medium is the Message
« Obey Giant Collage Wallpaper | Ziemowit, Drawn to be Creative »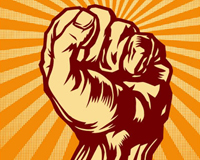 Best known as the artist who designed the iconic "Hope" poster for the Obama campaign, Frank Shepard Fairey is the mastermind behind "Obey Giant", a populist "experiment in phenomenology". To make the Obey Giant project one of the biggest art campaigns ever, Fairey put out countless spray paint stencils in the streets, 20,000 posters and over a million stickers. Today, the "Andre the Giant" image and "Obey giant" logos are true cultural icons, surfacing in exhibitions, TV shows and films.
Frank Shepard Fairey is a Charleston, US local who started his first business venture before he even graduated from Rhode Island School of Design (RISD); a silkscreen printing business venture called Alternate Graphics. Through Alternate Graphics, Fairey produced stickers, t-shirts, skateboards and posters that were, strangely, all in black and white.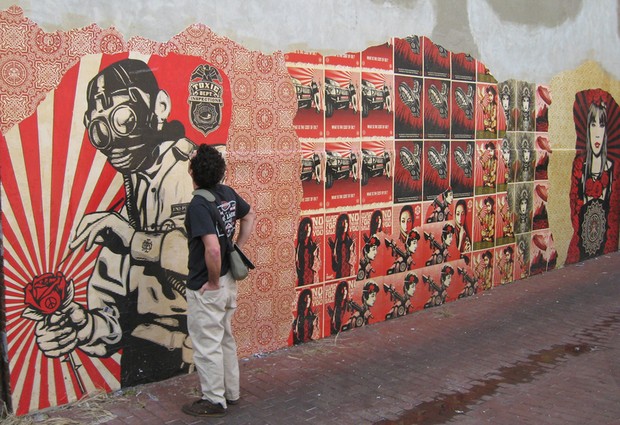 Shepard Fairey started Obey actually as an experiment to stimulate curiosity and make people question the artworks and their relationship with their surroundings. What he wanted was -hold your breath- to dabble in Phenomenology. Google the word up for more information but in short, it's something to help others see what is right before them but there's always something else in there that they don't see. It's a belief that the Obey visuals will have no particular significance to those who can't see beyond its sublime meaning - but to those who can, they will. In short, it's so abstract that the interpretation for each artwork has become subjective. To be honest, we are not such a big fans of the Phenomenology concept, but we like the Obey Giant artworks, posters, prints and t-shirts a lot!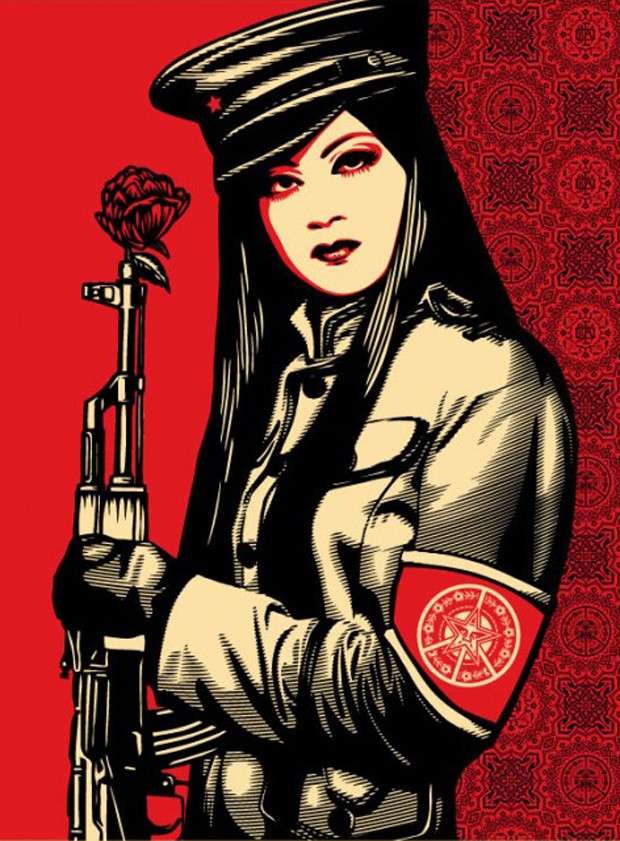 Mediocrity is not a word to be used for Shepard Fairey. Together with his wife, Amanda, he is also running his company Black Market and Studio Number One, the design agency who developed the cover artwork for Black Eyed Pea's album 'Money Business, the poster for the movie 'Walk the line', the CD covers for Smashing Pumpkins' album Zeitgeist, Flogging Molly's 'Whiskey on a Sunday', Led Zeppelin's compilation 'Mothership' and Anthrax's 'The Greater of two evils'. Fairey also conducts "guerrilla marketing on a corporate scale" for giants such as Pepsi, NBC, GTE, Hasbro and Netscape. There are enough big names in the list to knock the socks off anyone who is into graphic design or illustration, for that matter.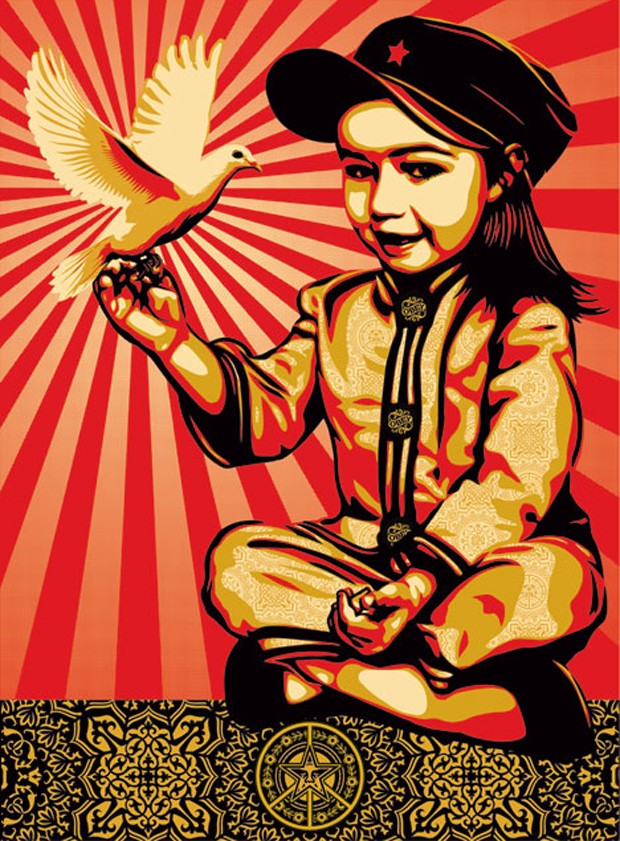 Fairey believes in partnering up with people to expand his ventures and one of them is Andy Howell of Giant Distribution. He also partnered with Dave Kinsey, Phillip De Wolff and First Bureau of Imagery (FBI) to target the action sports market. In his free time, Fairey is also DJing with Z-Trip. You would wonder if there's anything Fairey can't do – and when he finds the time to sleep.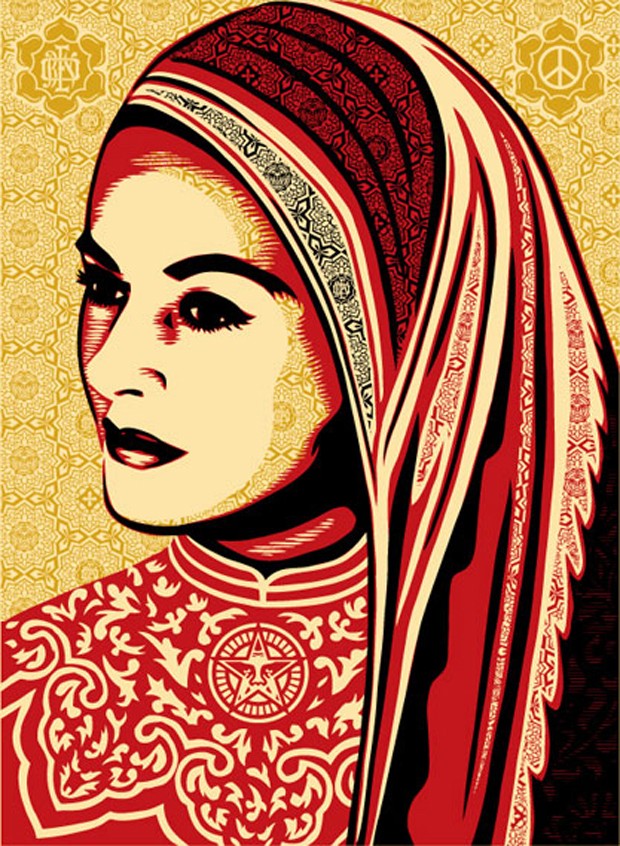 And this is what president Obama had to say about the work that Fairey did: "I would like to thank you for using your talent in support of my campaign. The political messages involved in your work have encouraged Americans to believe they can change the status-quo. Your images have a profound effect on people, whether seen in a gallery or on a stop sign. I am privileged to be a part of your artwork and proud to have your support." - Barack Obama, February 22, 2008"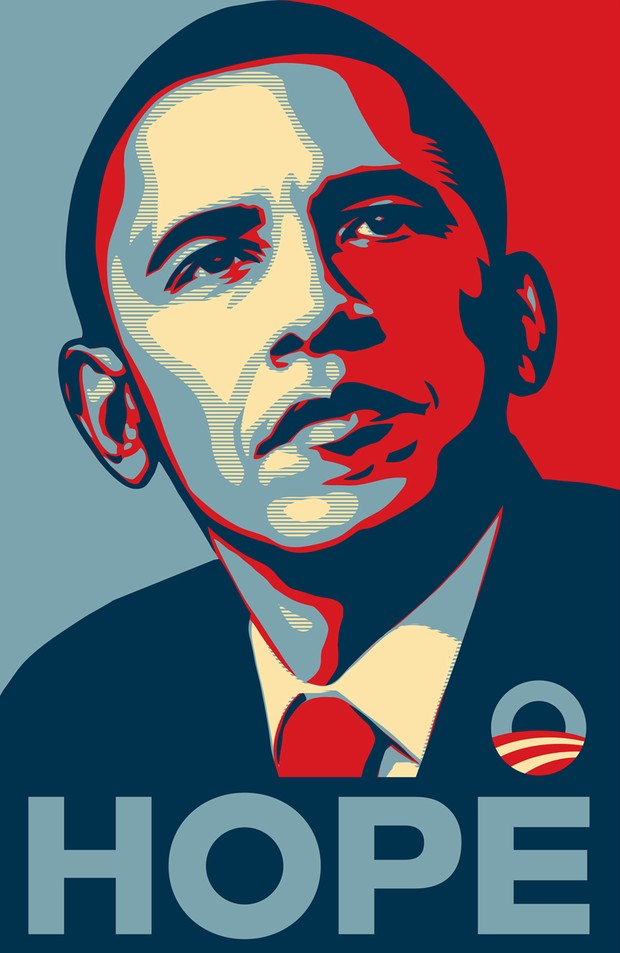 For more information about this super-energetic, resourceful and always on-the-go artist, DJ and activist of all kinds, surf to http://obeygiant.com.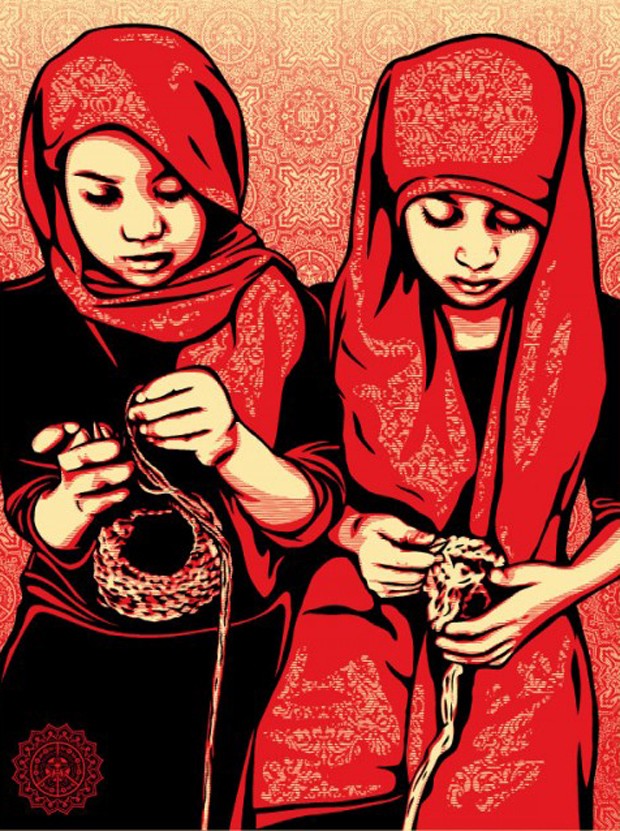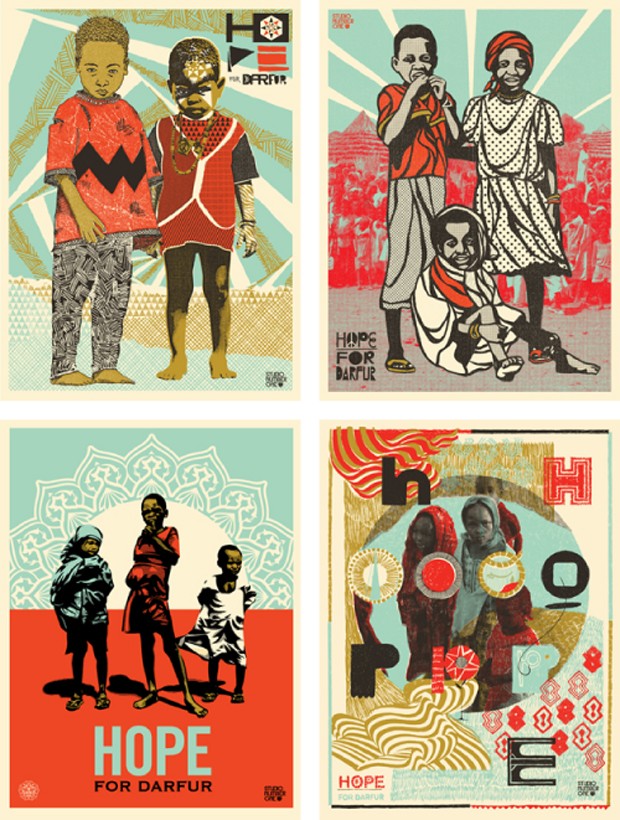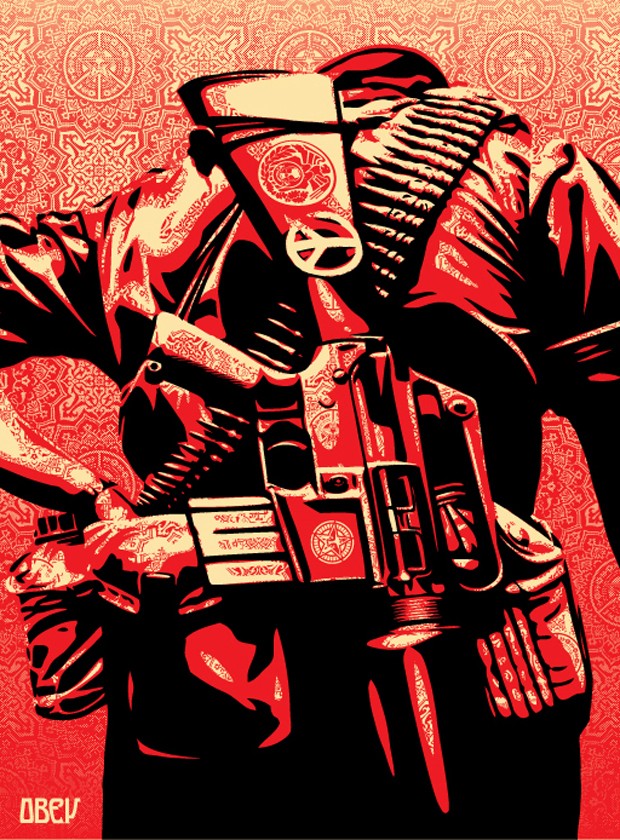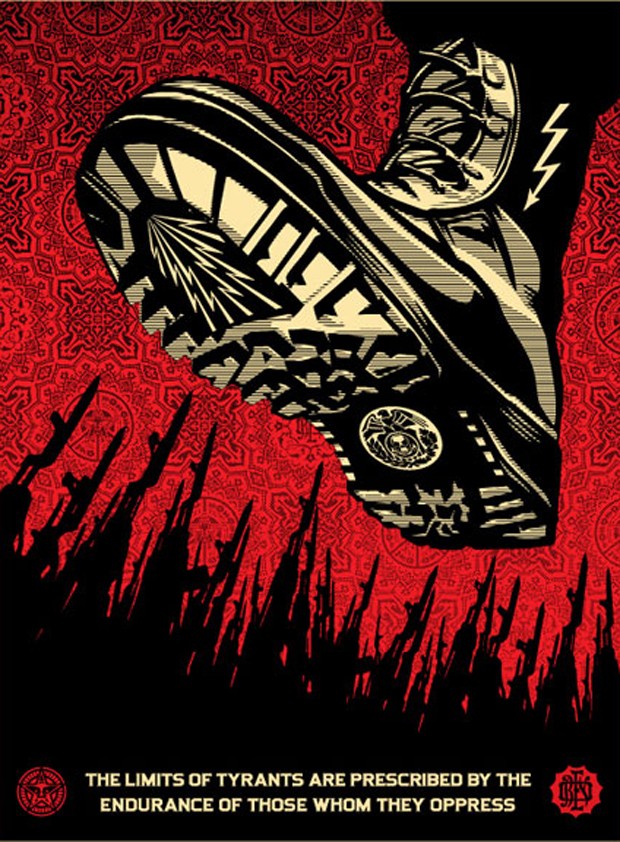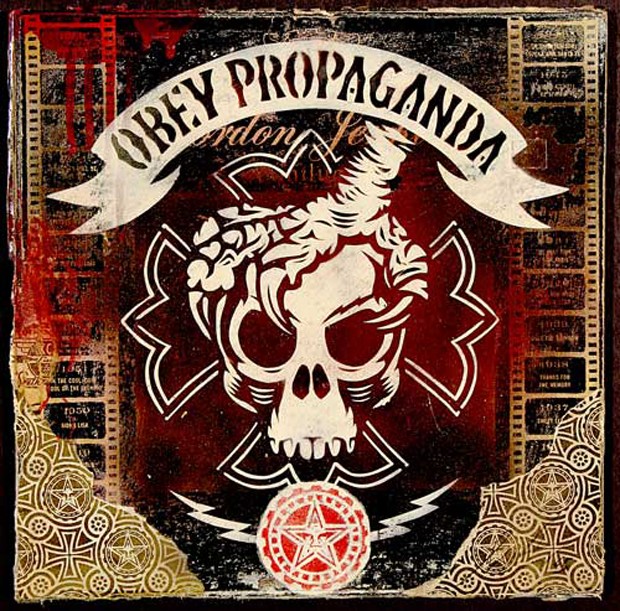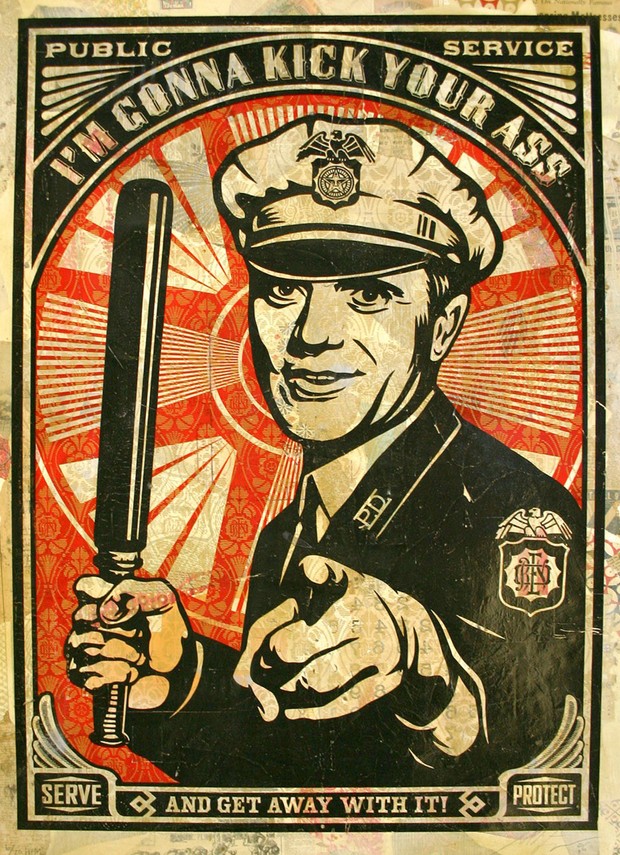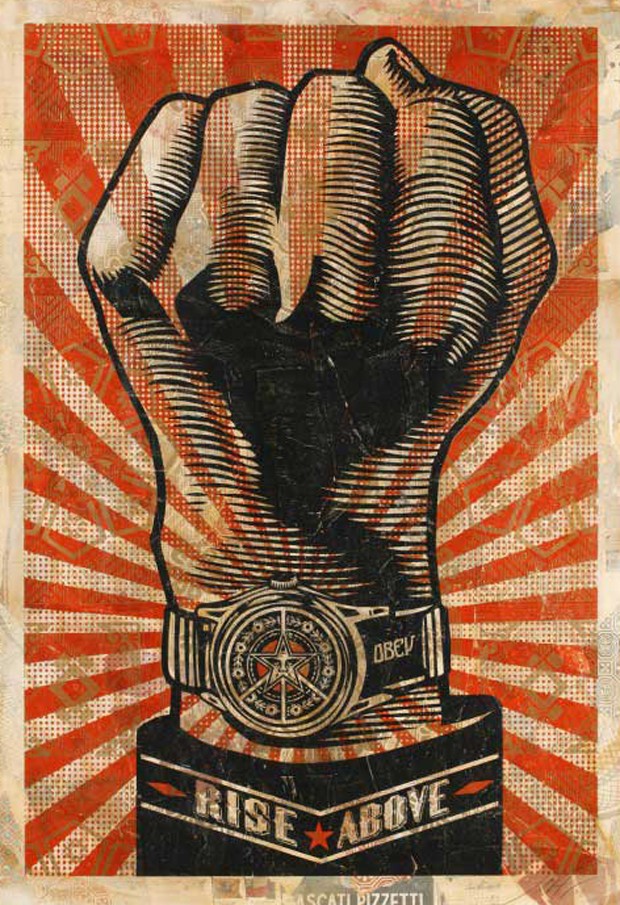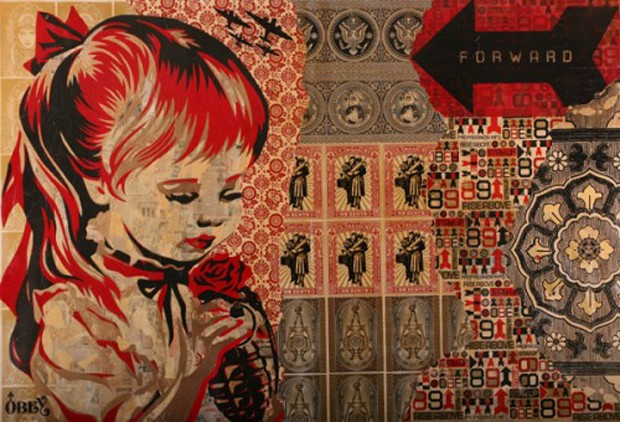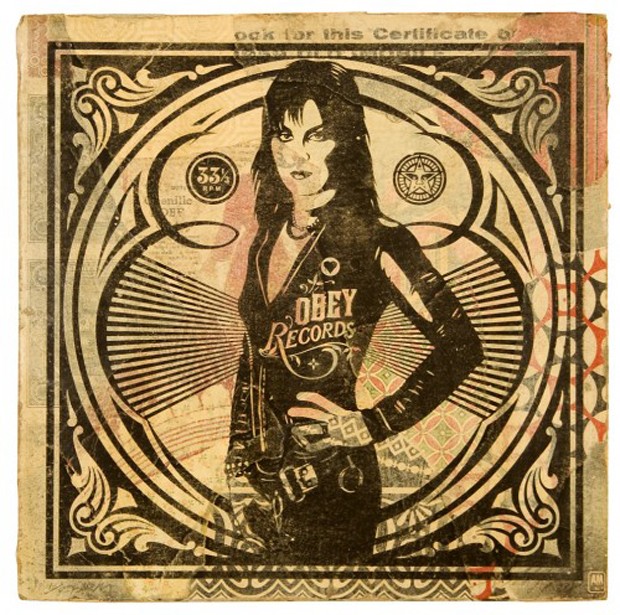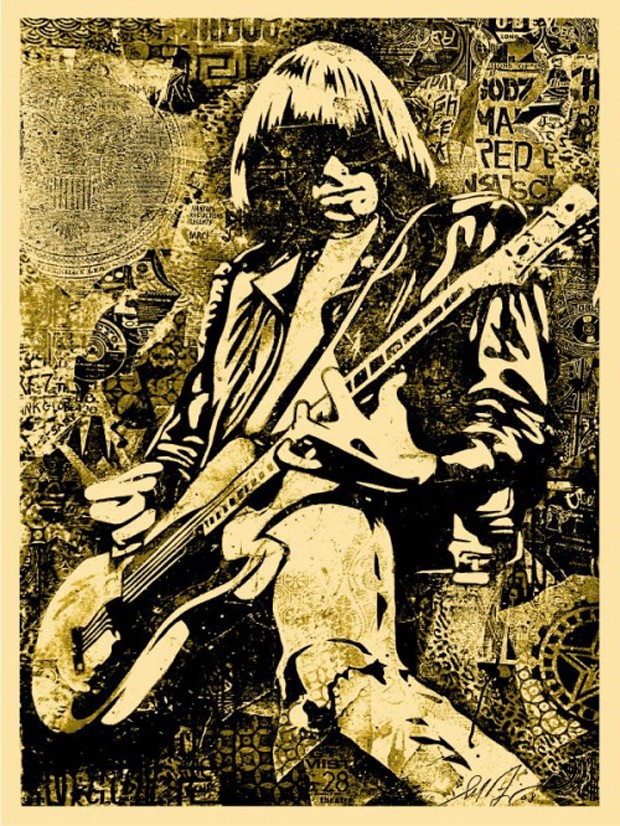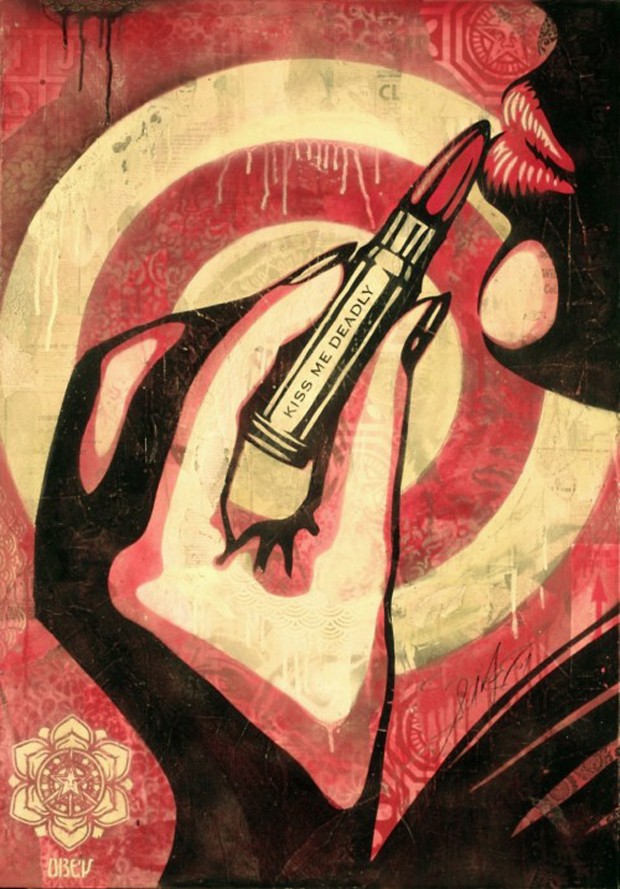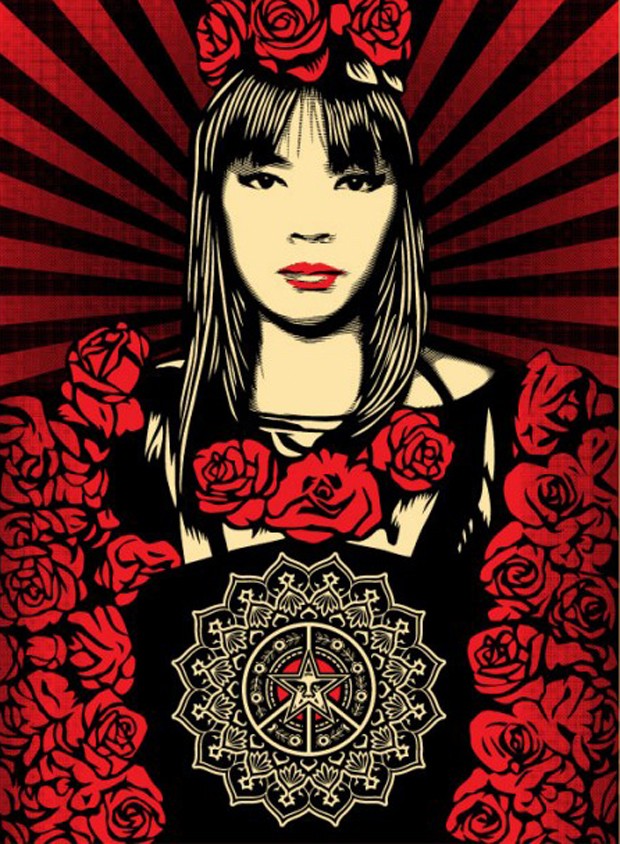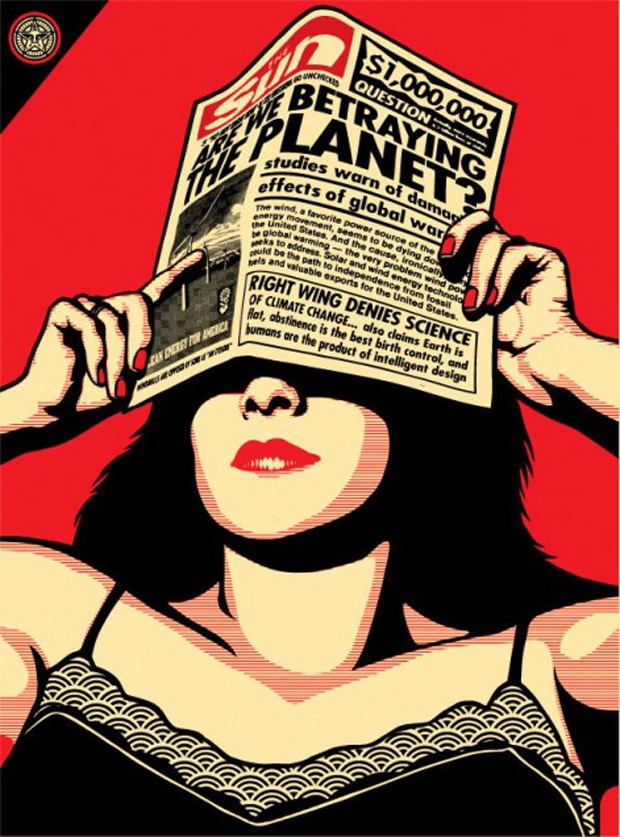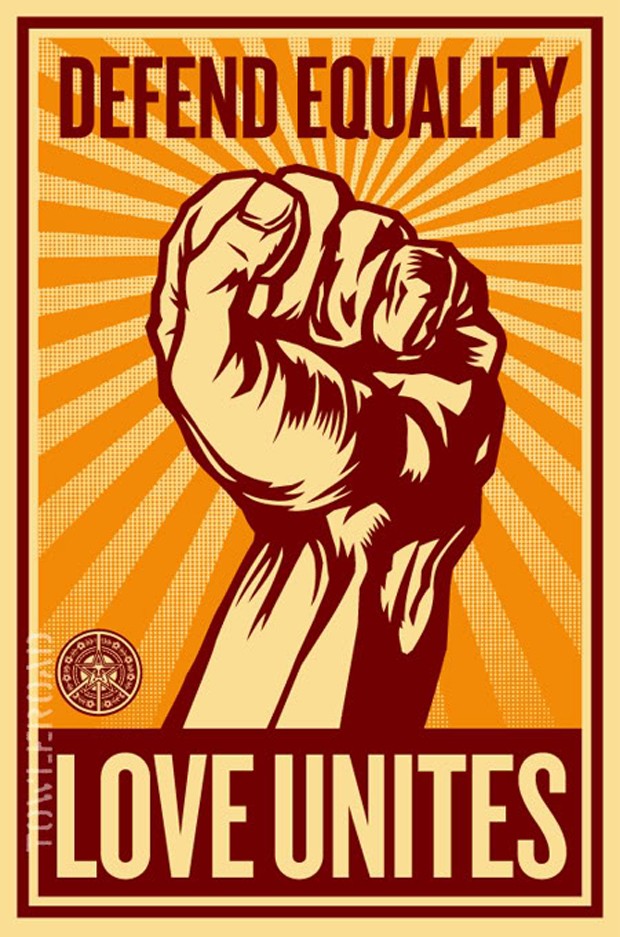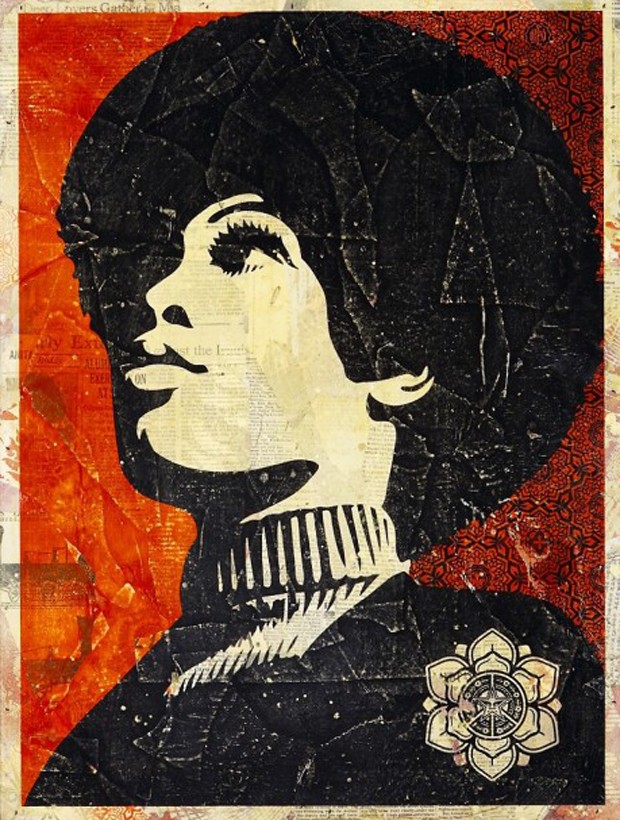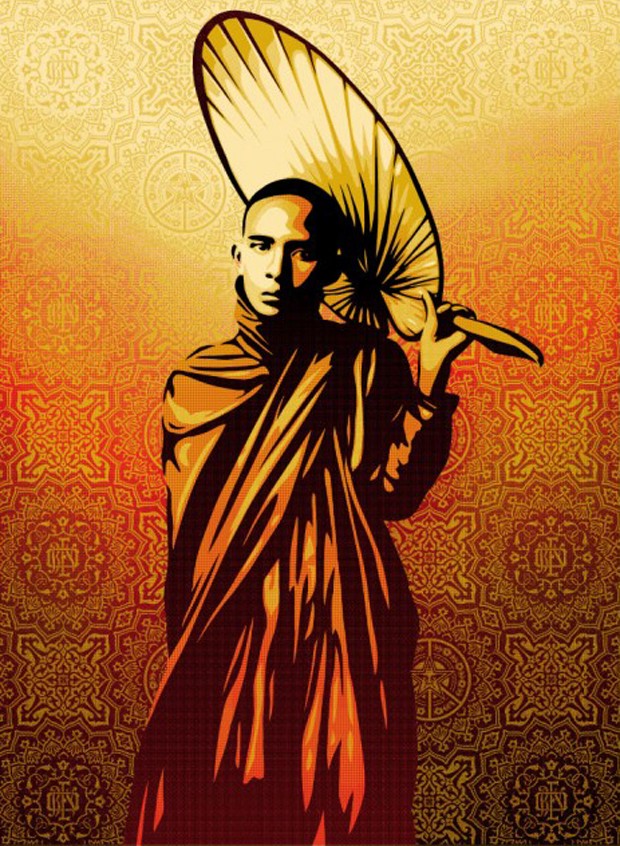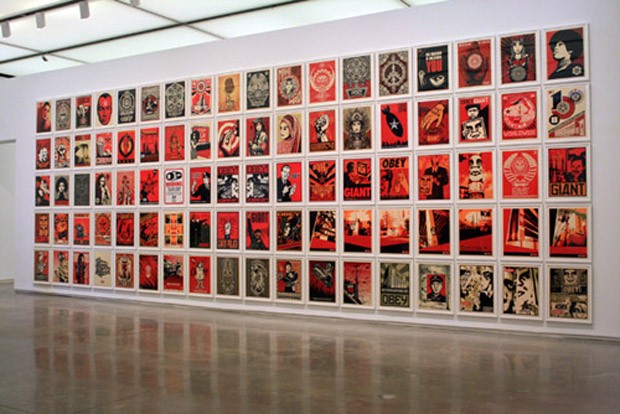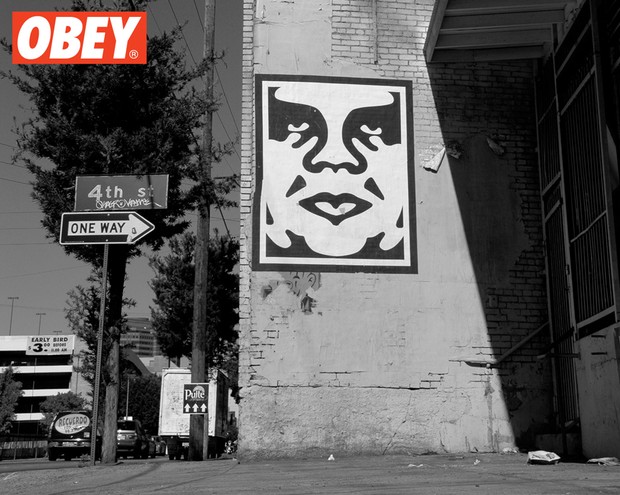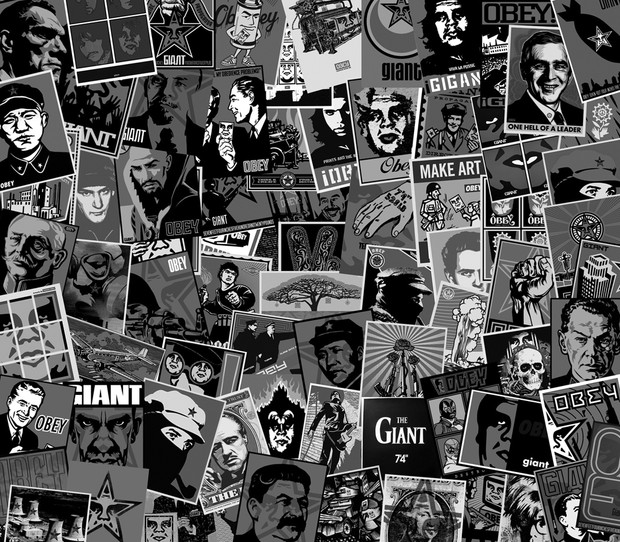 Related tags: Designer, Graphic Design, Graphics, Illustration, Led Zeppelin, Nbc, Obama, Obey Giant, Peace, Pepsi, Poster Art, Power, Prints, Ramones, Smashing Pumpkins, T-shirts, Walk The Line, War