Andy Warhol
« Illustrator CS5 | Vector Magic »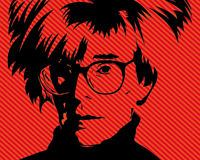 Vector illustration of Andy Warhol, a key figure of the Pop Art movement. Pop Art emerged in the USA and elsewhere in the Fifties to become prominent in the Sixties and Seventies. As a master of multiple creative forms of expression, Warhol was a pop art painter, music producer, writer, magazine publisher, avant-garde filmmaker and photographer.
Vector art portrait of Andy Warhol, world's most famous pop art artist of the twentieth-century. Fascinated with the commercialism of popular icons in everyday life and modern media, Andy Warhol helped to shape pop culture. His way of working and thinking changed not only modern art, but also music, fashion, film and even the idea of celebrity.
Vector art artist: Defying Background for Vector.NET
Zip contains Illustrator AI and EPS, SVG and PDF plus large JPEG.
License: Creative Commons Attribution Non-Commercial 3.0 for Personal and Editorial Use. Copyright © 2010. Original footage and image copyrights are property of their respective owners. All rights reserved.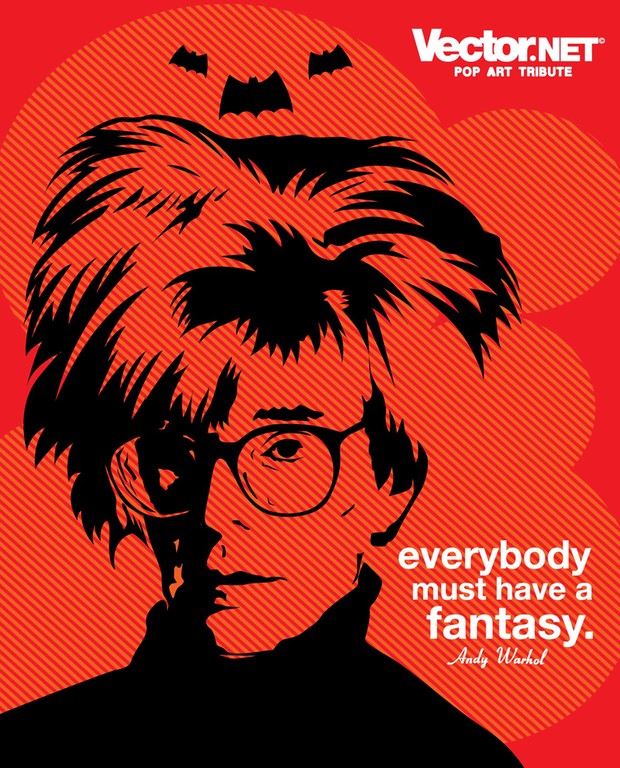 Attached Files
| | |
| --- | --- |
| Andy Warhol Vector (AI, EPS, PDF, SVG) | |
Related tags: Andy Warhol, Avantgarde, Celebrity, Creative, Fashion, Fifties, Filmmaker, Magazine, Modern Art, Music, Painter, Photographer, Pop Art, Pop Culture, Producer, Publisher, Seventies, Sixties, Usa, Vector Art, Writer