Crazy Graphics
« Graphic Design Footage | FIFA World Cup Art »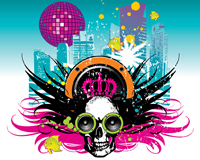 Let's go crazy! Have a good look at this funny and futuristic vector graphic of a cool alien disc jockey skull with a pink crown and music speaker sunglasses on a psychedelic background including a disco ball, palm trees, an urban skyline, fishes and more mind-blowing elements. Beware: vector art melts in your mind, not in your hand.
Are you at risk for post-party mood disorder? Then stay away from this crazy illustration, as it might damage your brain even further. But if you are just looking to download the coolest vector footage to use for your party invitation or club flyer, you are at the right place. Turn on, tune in, unzip and go for it!
Vector graphics by www.chemist2dio.com
License: CC 3.0. Attribution, non-commercial.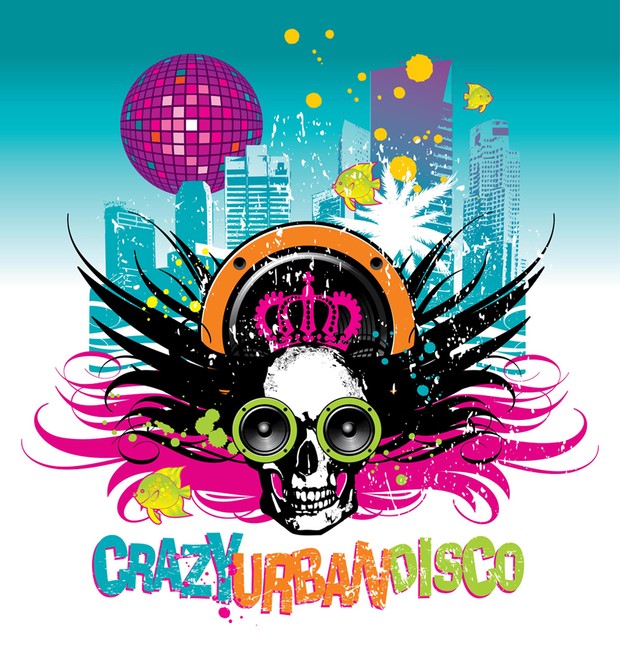 Attached Files
| | |
| --- | --- |
| Crazy Graphics (AI, EPS, PDF, SVG) | |
Related tags: Abstract, Background, Club, Color, Colorful, Concept, Cool, Crazy, Disco, Discotheque, Dj, Electro, Fish, Flyer, Futuristic, House, Invitation, Music, Palm, Party, Scroll, Skull, Skyline, Sound, Speaker, Sunglasses, Symbol, Techno, Urban, Vector, Weird