Free Cityscapes Vector Set
« Love is in the Air – Vector ... | Vector Art Icons, Swirls & Nature Elements »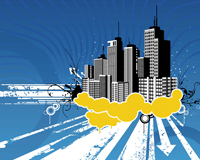 A vector art set of a downtown cityscape with skyscrapers. Download this file for free as Adobe Illustrator AI, EPS or PDF. As an illustrator or graphic designer it's always handy to have a collection of great looking backgrounds and design elements, and this vector artwork by Shaun Laakso is worth some space on your hard drive!
Louis Sullivan wrote at the end of the 19th Century about the main characteristics of a skyscraper: "It must be tall. Every inch must be a proud and soaring thing. The force and power of altitude must be in it - the glory and pride of sheer exaltation."
Skyscrapers first emerged toward the end of the 19th century in the urban areas of Chicago and New York City. Until then, towers of over six stories were rare because it was just impractical for people to go up so high without an elevator. Today, cities as Dubai, Kuala Lumpur, Hong Kong, Singapore, Tokyo, Taiwan, Shanghai, Shenzhen, NYC, LA, Atlanta and Seattle are full of these tall landmarks. Download this free urban skyline vector art set, designed by Shaun Laakso for Vector.NET.
Vector artist: Shaun Laakso for Vector.NET
License: Creative Commons Attribution Non-Commercial 3.0 Unported.
The folder includes Illustrator eps, ai and pdf, plus hi-res jpg.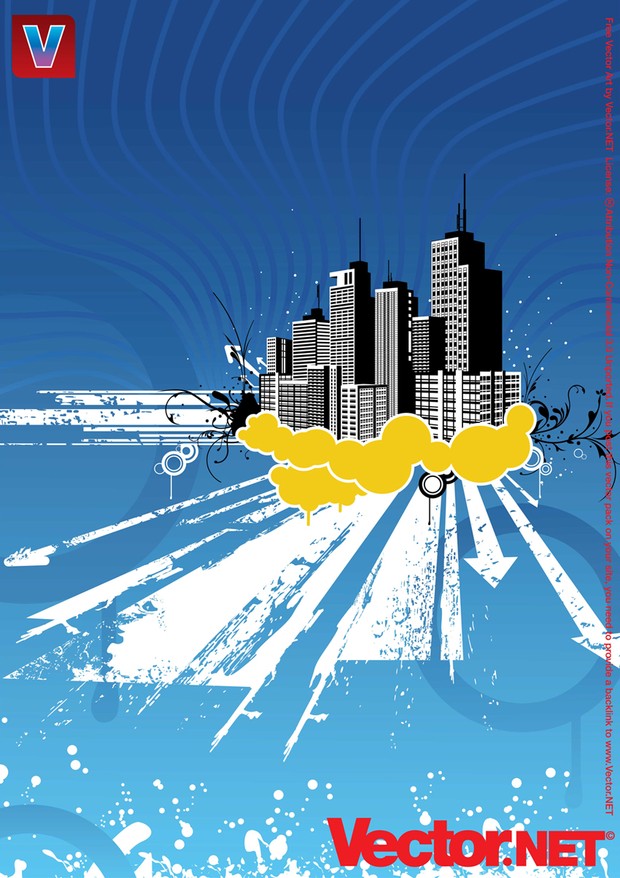 Attached Files
| | |
| --- | --- |
| Free Cityscapes Vector Set (AI, EPS, PDF) | |
Related tags: Architecture, Background, Blue, Building Exterior, Business, City, City Life, Cityscape, Digital Art, Dubai, Free Vector, Graphic Design, Graphics, High-rise, Hong Kong, Illustration, Illustrator, Los Angeles, New York City, Office Building, Real Estate, Silhouette, Sky, Skyline, Skyscraper, Structure, Tokyo, Urban Scene, Vector, Vector Art