Free Icon Graphics
Free vector icon design pack including various web symbols, office and business icons, popular culture clip art, communication illustrations, nature and animals graphics. Beautiful and simple vector icons in AI, EPS, SVG and PDF vector art format. Large stock footage collection of 70 vector icons to create your own graphic design artworks.
Graphic designers, illustrators, bloggers and website makers are always on the look out for the right, eye catching design footage. Powerful icons are timeless, memorable, describable, relevant to the brand or design theme in question, effective, visually balanced, appealing and still recognizable when inverted, mirrored or resized. Here you can download a free stock vector art icon set with 70 design icons: nature, fauna and flora graphics, social media, travel and music illustrations, fashion and lifestyle clip art and creative design elements to create your own graphics.
The vector art technique has the advantage that vector illustrations only need a small quantity of data for maximum print quality. Vector artworks are a digital translation of hand drawn line art – illustrations of the designer's universe transformed by the computer, based on so-called Bézier curves. You can easily integrate vector images in your design or add special effects: gradients, light bursts, drop shadows and reflections. But vector art is also a creative statement. In this age of digital art, techno, electronic and internet communication, less is definitely more. Some of the strongest design footage around comes at its most basic; stripped of superfluous colors, shapes, elements, colors and textures. The result? Cool, highly stylized images. Simple, but definitely striking and strong in message!
Vector Icons by Shaun Laakso for Vector.NET
License: Creative Commons 3.0 Attribution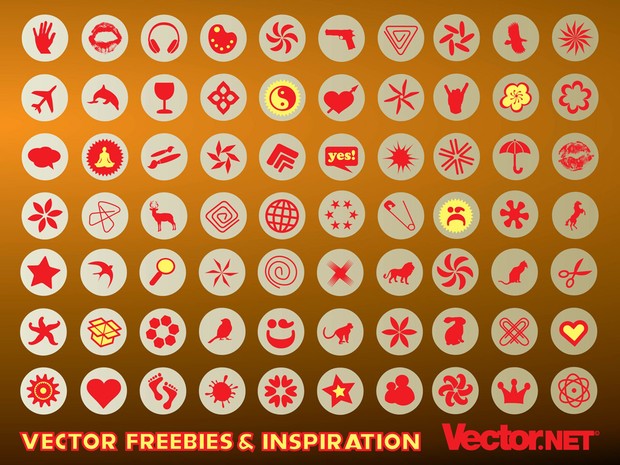 Free Vector Icon Pack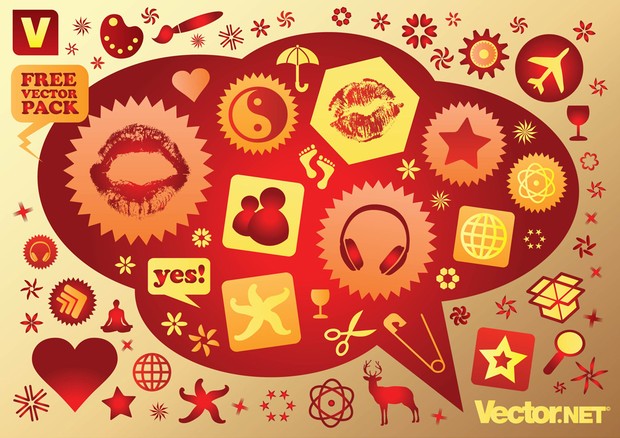 Free Vector Icon Graphics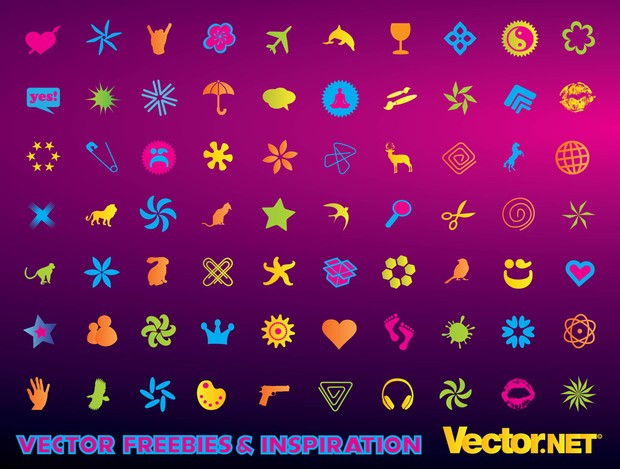 Free Vector Icons Set
Attached Files
| | |
| --- | --- |
| Download Free Vector Icon Pack (AI, EPS, PDF, SVG) | |
| Download Free Vector Icon Graphics (AI, EPS, PDF, SVG) | |
| Download Free Vector Icons Set (AI, EPS, PDF, SVG) | |
Related tags: Animals, Birds, Box, Branding, Clip Art, Colorful, Cool, Crown, Design, Dolphin, Feet, Flower, Footage, Free Stock, Glad, Glass, Gold, Graphics, Gun, Hand, Happy, Headphones, Hear, Icons, Lifestyle, Lotus, Love, Minimalist, Monkey, Music, Nature, Pack, Packaging, Paperclip, People, Pop Art, Rock, Royal, Sad, Set, Shape, Share, Smiley, Speech Bubble, Stars, Stationary, Swoosh, Umbrella, Violence, Visual Identity, Yin Yang, Yoga, Zoom