Gothic Cyber Lolita
« Ocean Animals | Beautiful Day »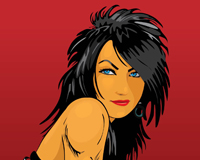 Check out this totally gorgeous gothic cyber Lolita vector illustration! Amazing and inspiring dark fashion illustration. GothLoli is a combination of the Lolita style, gothic music & fashion plus 21st century cyber elements. Welcome to the danger zone!
The original Gothic Lolita style was inspired by music, especially 80's Japanese "visual kei" bands such as D'erlanger, Buck-Tick, Color and X Japan, in which the bands combined music with spectacular outfits and visual effects. Thanks to magazine publications and videoclips, Gothic Lolita has come to the attention of countries outside Japan and has become a cult subculture allover the world. Tokio Hotel, Evanescence or 30 Seconds to Mars have successfully adopted the extravagant styling of the visual kei bands.
The Gothic Cyber Lolita fashion style is characterized by black clothes and dark make-up, neatly defined eyes with black eyeliner and red lipstick. Today you can see the dark and explosive Gothic Cyber Lolita style in all the cultural capitals of the world.
This Gothic Lolita vector illustration was designed by WDB (Web Design Blog).
Website: www.garcya.us
Download zip includes Adobe illustrator ai, eps, pdf, svg and hi-res jpg.
License: CC 3.0 personal use. If you want to use the Garcya WDB vector graphics for your commercial projects, you can buy a membership (9.99US$) on their site to get unlimited access and usage rights to all their premium vector artworks.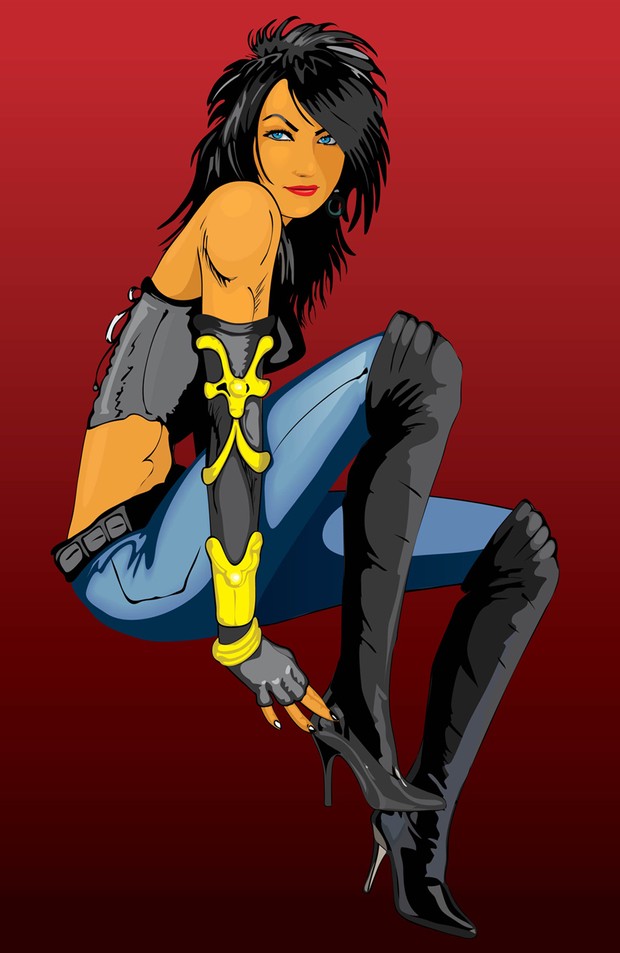 Attached Files
| | |
| --- | --- |
| Gothic Cyber Lolita Vector (AI, EPS, PDF, SVG) | |
Related tags: 21st Century, 30 Seconds To Mars, Character, Cool, Cyber, Evanescence, Eyeliner, Fashion, Garcya, Girl, Illustrator, Lifestyle, Lipstick, Lolita, Make-up, Outfit, Sexy, Subculture, Tokio Hotel, Visual Kei, Woman, Wow, X Japan