Graphic Design Footage
« Exotic Paradise | Crazy Graphics »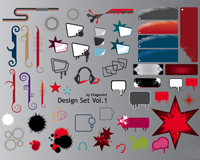 Great free vector design footage pack containing arrows, hand-drawn doodles, design shapes, stencil and sticker shapes, symbols, text and speak balloons, headphones, scrolls and circles. Vector art footage pack offering plenty of clip art graphics, ideal for your graphic design projects, marketing communication and print jobs.
Pack of various text boxes, blank banners and graphic stars. Collection of cool design clip art, graphic elements and doodles, including abstract design icons, symbol illustrations and grunge textures. Set of colorful graphic design footage. Basic vector illustrations for your graphic design projects.
Vector art graphics by www.dragonartz.wordpress.com
License: CC 3.0. Attribution Non-commercial.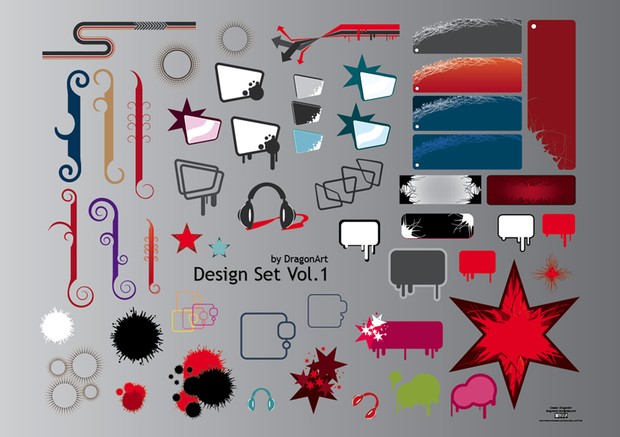 Attached Files
| | |
| --- | --- |
| Graphic Design Footage (AI, EPS, PDF, SVG) | |
Related tags: Arrow, Backdrop, Balloon, Circle, Contour, Decorative, Detail, Doodle, Drawing, Drop, Element, Form, Gift, Graphic, Grunge, Headphone, Illustration, Isolated, Joy, Painting, Pattern, Present, Scroll, Season, Seasonal, Shape, Silhouette, Smooth, Stars, Stencil, Stickers, Stylization, Symbol, Texture, Vector, Wallpaper