Guitar Scroll
« Army Silhouettes | Decorative Wallpaper Pattern »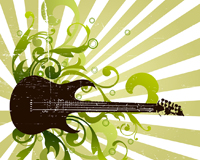 What would Jimi Hendrix do with this electric guitar vector? We guess he would have rocked it out, smashed it and then lit the whole thing on fire, to notice that vector art is simply indestructible. No matter how hard you try to blow it up, the edges remain smooth and clean. Rock on!
Once bitten by the rock 'n' roll bug, there's no way back. Here you can download a free vector guitar on a floral scroll background, as a graphic tribute to our all-time guitar heroes: BB King, Jimi Hendrix, Keith Richards, Eric Clapton, Stevie Ray Vaughn and Slash.
Vector illustration by www.mdesignn.deviantart.com
License: Creative Commons Attribution Non-Commercial 3.0.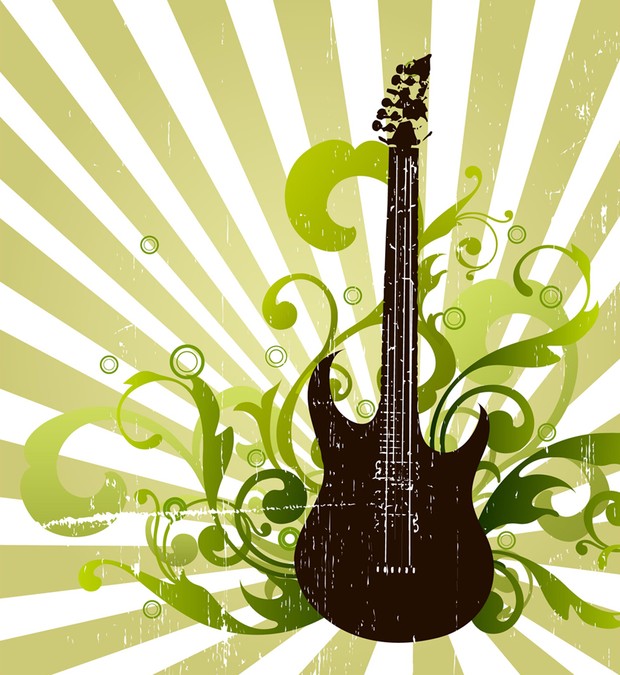 Attached Files
| | |
| --- | --- |
| Guitar Scroll Vector (AI, EPS, PDF, SVG) | |
Related tags: Abstract, Artwork, Audio, Background, Beautiful, Conceptual, Decorative, Design, Electric Guitar, Floral, Flower, Green, Grunge, Guitar, Illustration, Instrument, Music, Musical, Party, Pattern, Rock, Scroll, Shape, Silhouette, Song, Sound, Stains, Stencil, String, Stylized, Swirl, Symbol, Trendy, Vector Art