History of Adobe Creative Software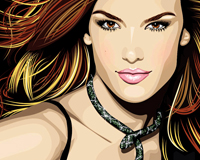 It's been 20 years since Adobe Photoshop 1.0 was released, and today more and more illustrators and graphic art professionals all over the world are using Adobe's products to produce digital art, illustrations, photo retouches, videos, web sites and other creative material. Let's have a look at the history of Adobe's creative software.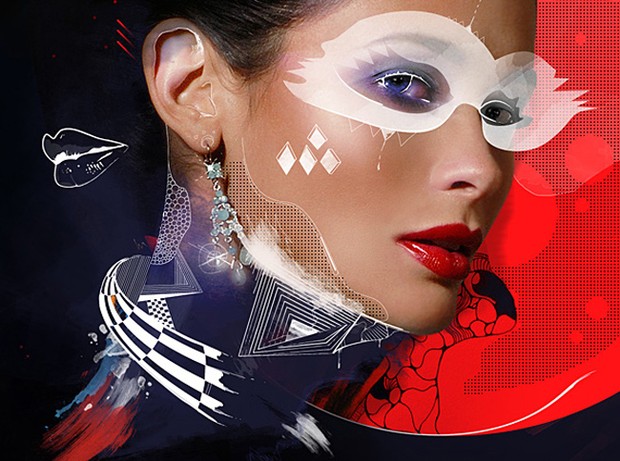 Photoshop Composition by Into1
1982: Adobe was founded in San Jose, California by John Warnock and Charles Geschke in order to develop the PostScript page description language (PDL).
1986: The first version of Adobe Illustrator aka Illustrator 88 was released for Macintosh.
1987: Thomas Knoll, with the help of brothers Glen and John began work on a Mac program that formed the base for Photoshop.
1989: 200 copies of an early version of Photoshop called Image Pro with scanners made by Barneyscan were released. It is now outdated. Illustrator 2.0 was released for both Mac and Windows, but Windows' version was developed along a different path until version 7.
1990: Glen, John and Thomas Knoll licensed Photoshop to Adobe after being turned down by Mac software makers Aldus and Supermac. Adobe Photoshop 1.0 was released for Mac in February. John Knoll's "effects" for the program were moved out into separate add-ons, referred to as "plug-ins."
1991: Photoshop 2.0 was released, featuring CMYK colour support - crucial to its eventual adoption as a print and photography cornerstone. Premiere 1.0 for Mac was also released.
1992: Photoshop 2.5 was released with some stability fixes, supporting 16-bit color and most essentially supporting Windows 3.1. Premiere 2.0 was also released, with QuickTime support, SMPTE time code and 16-bit audio.
1993: Premiere 3.0 was released with enhanced preview capabilities and support for up to 99 audio and 97 video tracks. Premiere 1.0 for Windows emerged in September 1993, although its features were minimal as compared to the Mac version.
1994: Photoshop 3.0 added layers, possibly Photoshop's biggest single innovation apart from plug-ins.
1996: Photoshop 4.0 introduced macros. Macromedia releases the first version of Flash originally titled FutureSplash. (Adobe acquired Macromedia and Flash along with it, in 2005).
1997: Macromedia released Dreamweaver 1.0 only for Mac. Illustrator Version 7 was released for Mac and Windows. This was the first parallel release of the program on both platforms.
1998: Photoshop 5.0 debuts with color management, editable type layers and a greatly improved "undo" function. Adobe Creative Suite 5 expanded and extended its graphic reach. Dreamweaver 1.2 is released for both Windows and Mac.
2000: Photoshop 6.0 is released.
2001: Adobe spun off Photoshop elements to create a simplified version of Photoshop aimed at users with comparatively simple needs. Elements continued to sell alongside Photoshop for a fraction of its price and eventually became nearly as full-featured.
2002: Macromedia released Flash MX (Flash 6), the first version of Flash to support video.
2003: Photoshop 8 - The first edition of Photoshop CS or Creative Suite was the beginning of Adobe making Photoshop an integrated part of its expanding product lineup.
2004: Photoshop CS2 introduced the "Smart Object," which allows a layer to be converted into an object and resized nondestructively.
2005: Adobe acquired Macromedia. Flash 9 became Flash CS3 Professional and Dreamweaver 9 became Dreamweaver CS3 and replaced Adobe's GoLive product.
2007: After a three-year wait, Photoshop CS3 was released in two versions: Standard, for "regular" professionals like photographers and commercial artists; and Extended, for scientific and medical use. Adobe added support for many cameras that produced raw picture files, and an expanded selection of tools for producing web graphics.
2008: Photoshop CS4 added GPU acceleration. Dreamweaver CS4 was released. Premiere Pro CS4 added AVCHD video, support for Final Cut Pro projects and the ability to directly import unprotected content from DVDs.
2010: Photoshop and Illustrator CS5 are released. The new creative suite includes digital painting in Photoshop through a new brush engine, content-aware-fill, puppet warp, advanced object selection tools and workflow enhancements. Flash is enhanced with an advanced action script editor, an inverse kinematics system and code snippets. Adobe Illustrator CS5 is showing also several enhancements to its vector art design software: drawing in perspective, anti-aliasing control for smaller screens, enhanced artboards, arrowheads and dashes and last but no least variable width strokes.
ABOUT ADOBE CS5
Adobe Creative Suite 5 (Adobe CS5) is a software pack of graphic design and illustration applications, web development and video editing software. Adobe software is the undisputed standard in digital creation and imaging, used by professionals and amateurs alike. This creative software pack developed by Adobe Systems consists of vector program Illustrator CS5, photo manipulation applications Photoshop CS5, Acrobat, Flash CS5 and InDesign CS5.
If you are going to buy the Adobe CS5 software, use the links below for the latest Adobe offers.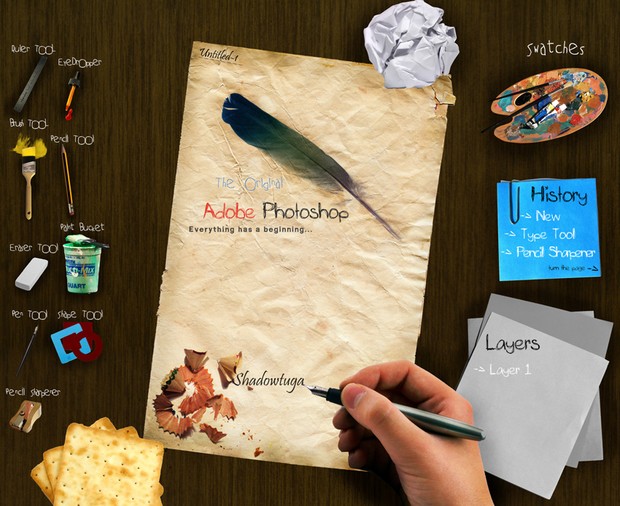 The Original Photoshop by ShadowTuga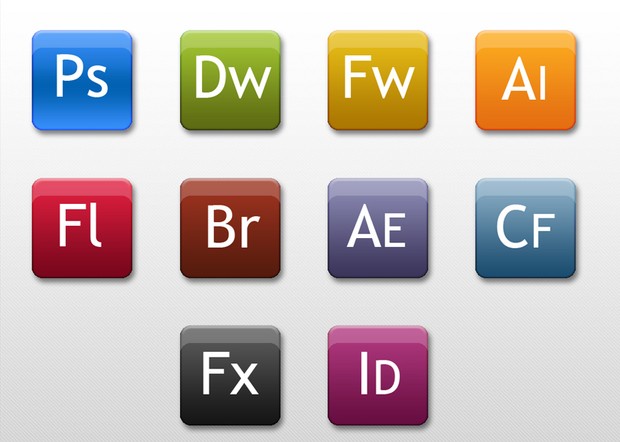 Adobe Creative Software Icons
Photoshop Artwork by Elena Sham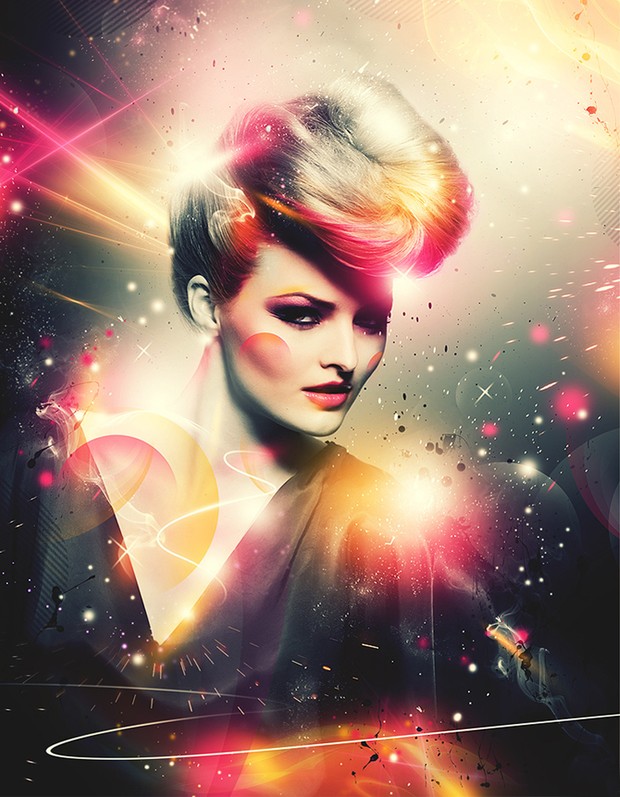 Photoshop Composition by Wirestyle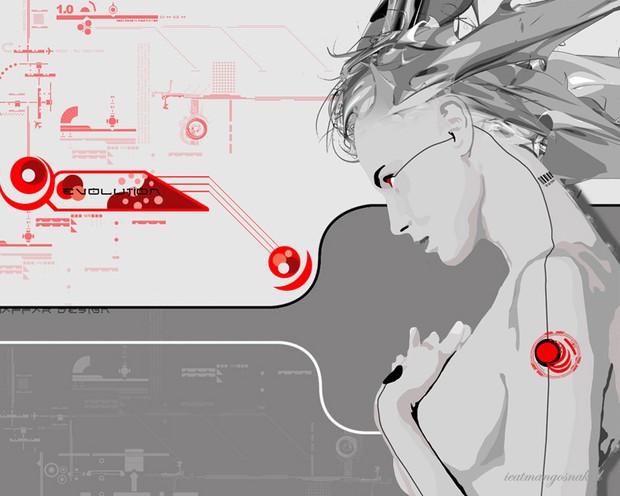 Vector Girl by PinayHiphop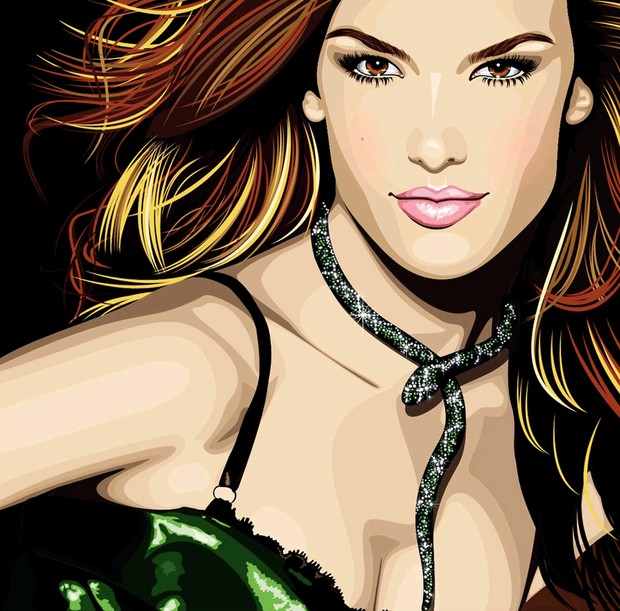 Alessandra Ambrosio Vector Illustration by TM-1
Related tags: Add-ons, Adobe Cs, Cmyk, Color Support, Creative Software, Cs5, Digital Art, Dreamweaver, Dvd, Features, Flash, Futuresplash, Gpu, History, Illustration, Illustrator, Illustrator Cs5, Mac, Macintosh, Macromedia, Photo Manipulation, Photoshop, Photoshop Cs5, Plug-ins, Premiere, Product, Quicktime, Smart Object, Smpte, Vector, Vector Art, Video, Web Site, Windows