Horoscope Illustrations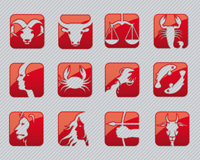 Do you believe in horoscopes? Do you follow them? Even if you don't believe in the secret influence of the Zodiac in your life, you'll probably like these horoscope vector illustrations by Hungarian graphic designer Csaba Bernáth. Astrology inspired vector art set of the 12 signs of the Zodiac: Aries, Aquarius, Cancer, Capricorn, Gemini, Pisces, Taurus, Leo, Virgo, Libra, Sagittarius and Scorpio.
Are horoscopes myth or magic? Do you read your daily horoscope in the newspaper? Is there any truth in the predictions? Fact is that many people are truly fascinated with astrology. The signs of the Zodiac can be divided into active and passive, masculine and feminine. The feminine signs are Capricorn, Cancer, Taurus, Virgo, Scorpio and Pisces. The masculine signs are Aries, Aquarius, Gemini, Libra, Leo and Sagittarius. Here you can download a vector art set of zodiac astrology icons, containing 2 x 12 signs – positive and negative version.
Vector Artist: Csaba Bernáth
Website: www.myspace.com/bcs_
License: Vector graphics for free download under Creative Commons Attribution Non-Commercial 3.0
The horoscope vector pack is available as Illustrator EPS, AI, SVG and PDF.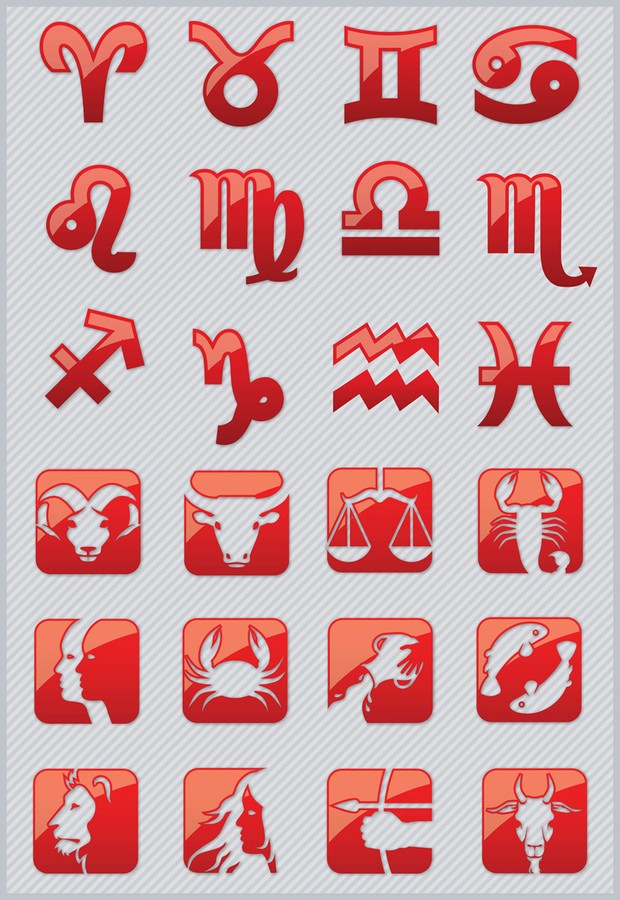 Attached Files
| | |
| --- | --- |
| Free Horoscope Illustrations (AI, EPS, PDF, SVG) | |
Related tags: Aquarius, Aries, Astrological, Astrology, Blue, Bucket, Bull, Cancer, Capricorn, Cosmos, Crab, Fish, Fortune, Future, Gemini, Goat, Horoscope, Icon, Leo, Libra, Lion, Month, Mystery, Orange, Oriental, Pisces, Ram, Red, Sagittarius, Scales, Scorpio, Scorpion, Set, Sign, Space, Symbol, Taurus, Telling, Twin, Vector, Virgo, Woman, Zodiac