Hot Air Balloons and Butterflies
« Web Business Icons | Army Silhouettes »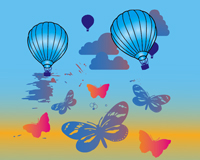 Happiness is around the corner. Summer feels like a butterfly, searching in the summer sky. The beauty of colorful balloons high up in the air. Balloon graphics and butterflies in vector format for free download.
Let's go outside! Summer is a unique time of year when we live as one with nature. Download this joyful vector artwork for free and use it for your flyers, posters, invitations or other graphic design projects. Nature inspired vector artwork with a blue and orange color scheme in AI, EPS, PDF and SVG vector format for easy editing.
License: CC 3.0 Non-commercial Use.
Vector art set by Shaun Laakso for VectorNET.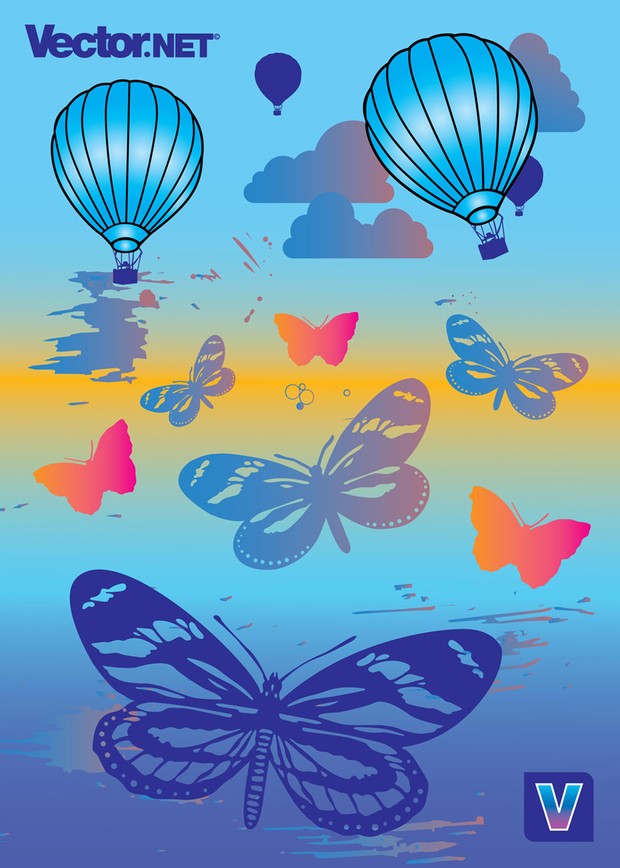 Attached Files
| | |
| --- | --- |
| Hot Air Balloons and Butterflies Vectors (AI, EPS, PDF, SVG) | |
Related tags: Balloon, Basket, Blue, Bright, Butterfly, Colorful, Flight, Fly, Free, Freedom, Fun, High, Horizon, Hot, Icon, Illustration, Moving, Nature, Orange, Pink, Sky, Sports, Symbol, Transportation, Travel, Up, Vector Art, Vehicle