Illustrator CS5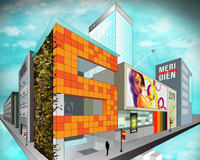 Adobe has introduced a lot of improvements and new capabilities to its flagship vector drawing program Illustrator CS5. New Illustrator tools and features are perspective drawing, a bristle brush, a shape builder tool, multiple board enhancements, resolution independent effects, integration with the new Flash Catalyst CS5 and crisp graphics for web & mobile devices.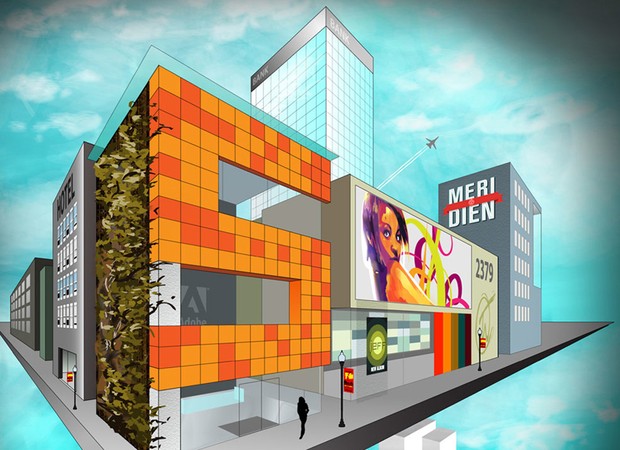 Illustrator CS5 works equally well for creating print and digital media and strikes the right balance of improved productivity and powerful new drawing and paint tools that allow you to deliver remarkable designs. Illustrator CS5 gives vector artists, illustrators and graphic designers a new horizon into interactive design when combined with new tools like Flash Catalyst.
Illustrator CS5's new Perspective Grid tool lets you draw shapes and scenes in accurate 1-, 2-, and 3-point linear perspectives. The new Perspective Selection tool lets you move, scale, duplicate and transform objects vigorously in perspective. You can also move and duplicate objects from one plan to another. Users can now control stroke width at any point along a path, align dashes to corners and path ends, add accurately placed arrowheads from the stroke panel, and control how brushes stretch along a path.
The new Bristle Brush lets you paint with vectors and imitate real-world brush strokes. You can set brush characteristics like size, length, thickness, stiffness, shape, bristle density, and paint opacity. Improvements in content creation for web, mobile, and gaming devices include the ability to align your work to a pixel grid and create readable text via anti-aliasing. You can easily move your project between Illustrator and the new Flash Catalyst as you plot and design your layout, and then add interactive elements to it without coding.
Expanded art board options in Illustrator CS5 include a full art boards panel, where you can name and reorder art boards and work on a variety of related projects in a single file. Additional improvements include a Shape Builder tool to combine, edit, and fill shapes on your art board, various drawing and symbol enhancements, and resolution-independent effects. With Adobe CS Review, part of Adobe's new CS Live online services, users can create and share document reviews online from within Illustrator CS5.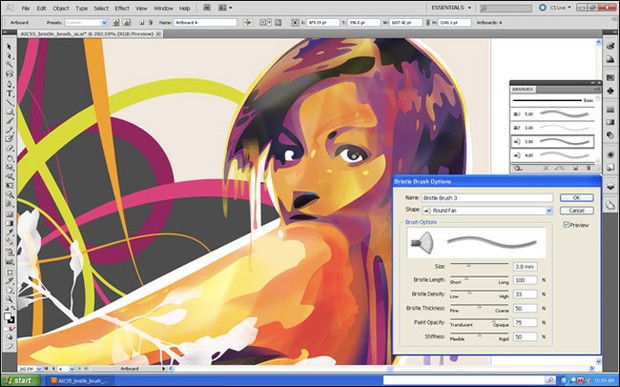 With the new Illustrator CS5 Bristle Brush, you can paint with vector shapes that resemble brush strokes. You can choose or configure the brush styles yourself; from characteristics like shape, length, stiffness to paint opacity.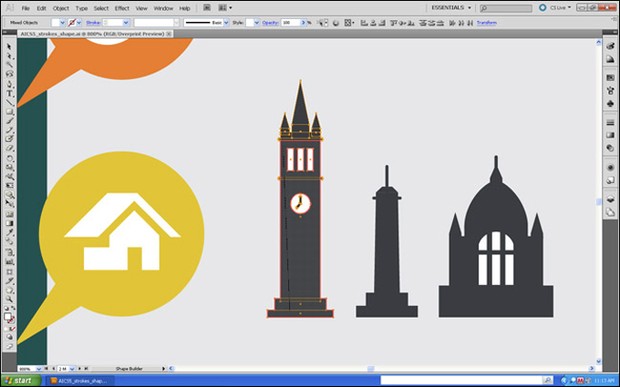 Illustrator CS5 features a new Shape Builder control which makes it a lot more easier to fill, add or subtract key portions of the vector illustrations you are working on.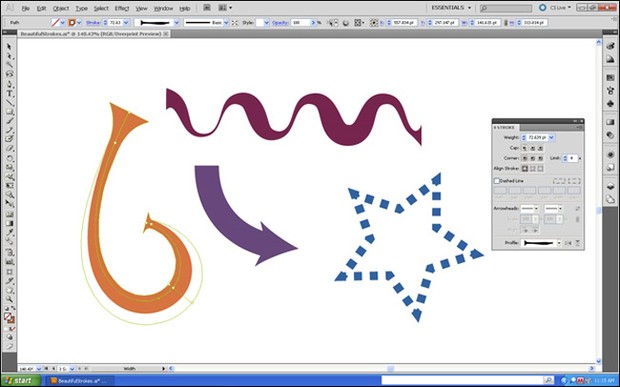 With Adobe Illustrator CS3, you can easily control stretch at any point when scaling art brushes on a path, adjust stroke width interactively, symmetrically align dashes, precisely position arrowheads and make patterns fit correctly at corners.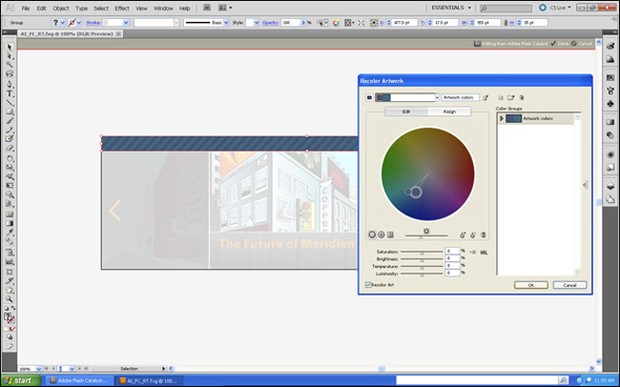 Adobe Illustrator CS5 contains a close integration with the new Flash Catalyst CS5. With the latest version of Adobe CS, you don't have to leave Flash to open and edit vector art elements in Illustrator.
Illustrator CS5 complies fully with web and mobile devices. There are multiple anti-aliasing options for improving the look of vector typefaces. To keep images looking sharp when they're displayed on unforgiving mobile devices turn on the brand new Align to Pixel Grid option.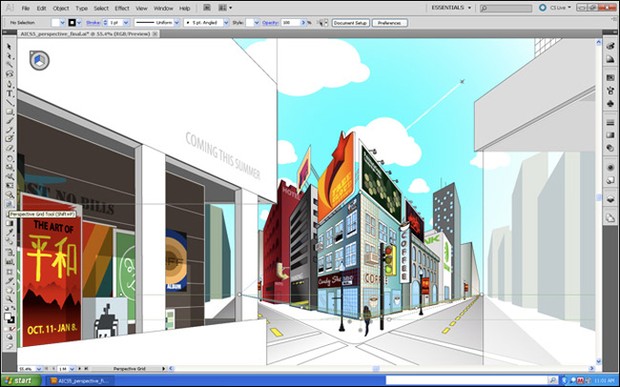 Last but not least, Adobe Illustrator CS5 offers a new Perspective Drawing mode which simplifies drawing in one-, two-, or three-point linear perspective. Whatever perspective you want to configure, objects and text will conform automatically with this drawing mode.
Illustrator costs $599 with an upgrade price of $199. It is also available in the Adobe Design Standard, Design Premium and Master Collection.
Related tags: Adobe, Bristle Brush, Cs5, Design Premium, Design Standard, Flash Catalyst, Graphic Design, Illustrator, Illustrator Cs5, Interactive, Master Collection, Mobile Devices, Perspective, Program, Software, Vector Art, Web Design