Lady GaGa
« History of Adobe Creative Software | Adobe Illustrator CS5 »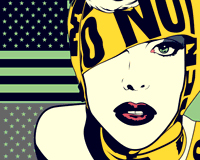 Self taught illustrator Marleen Weijman conjures up her striking vexel artworks working primarily with Photoshop. Working under the artist name Womanwithagun, her depictions of the contemporary music and fashion scene are using a poppy style of representation. Her pet project is the series of eye-catching portraits Marleen created of pop diva Lady Gaga. The illustrations combine a striking elegance with a dramatic visual impact, and play upon the viewer as skillfully as the real Lady Gaga. Smashing!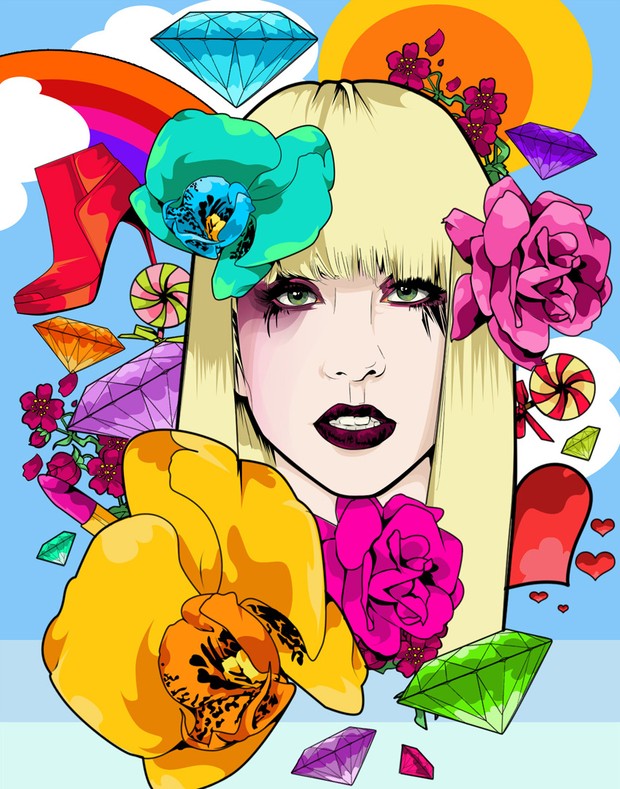 Marleen Weijman's realistic portraits are skillfully framed within a graphic fantasy setting. Like a movie director, Marleen pulls the viewer into an amazing universe, mixing a driving energy with a dreamy atmosphere. Marleen doodles a lot to plan out her illustrations, which can be inspired by anything from people in the street, flowers, summer time, beach life, club culture and pop stars to photos from fashion magazines and the art of Cecilia Carlstedt and Mucha. And by her idol Lady Gaga, of course! You can find more of Marleen's illustrations on her website and deviantArt page.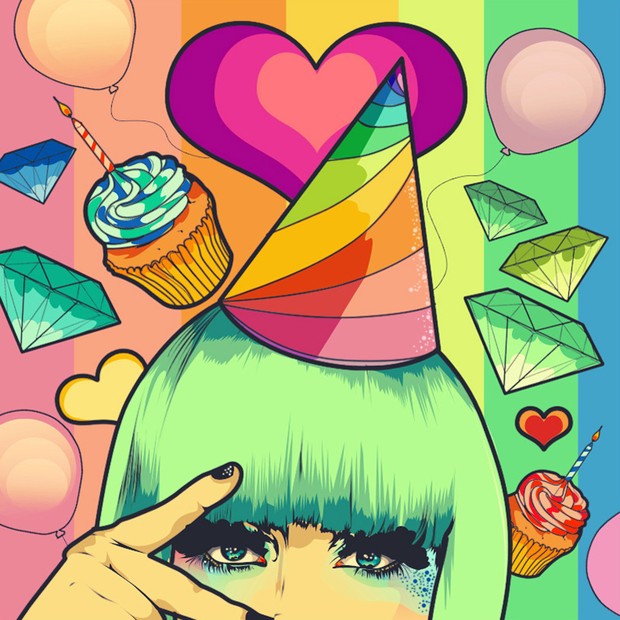 Lady Gaga, Pop Superstar
Stefani Joanne Germanotta began writing rock songs and playing open mic nights as a teenager. During her high school years, she also performed in musicals and dramatic plays. Thanks to her NYC club scene connections, Stefani teamed up with producer Rob Fusari who helped her to create and establish the alter ego Lady GaGa. Inspired by Queen's classic hit "Radio GaGa, her stage name is a tribute to the flamboyant spirit of Queen's front man Freddie Mercury, the glam rock scene, 70s variety shows and 80s pop icons Madonna, Grace Jones and Cindy Lauper. Today, Stefani considers Lady Gaga as her real name: "If you know me, you call me so. If you call me Stefani, you don't really know me at all."
Lady GaGa turned away from rock and fought her way into the pop mainstream. "Just Dance," the lead single off her debut album "The Fame" reached No. 1 and is followed by the other smash hits "Poker Face", "LoveGame" and "Paparazzi".
End of 2009, GaGa released The Fame Monster, an album talking about the darker side of pop life. Singles "Bad Romance" and "Telephone", featuring R&B singer Beyoncé, became global hits. To date, Lady Gaga has sold over 35 million singles and 10 million albums worldwide.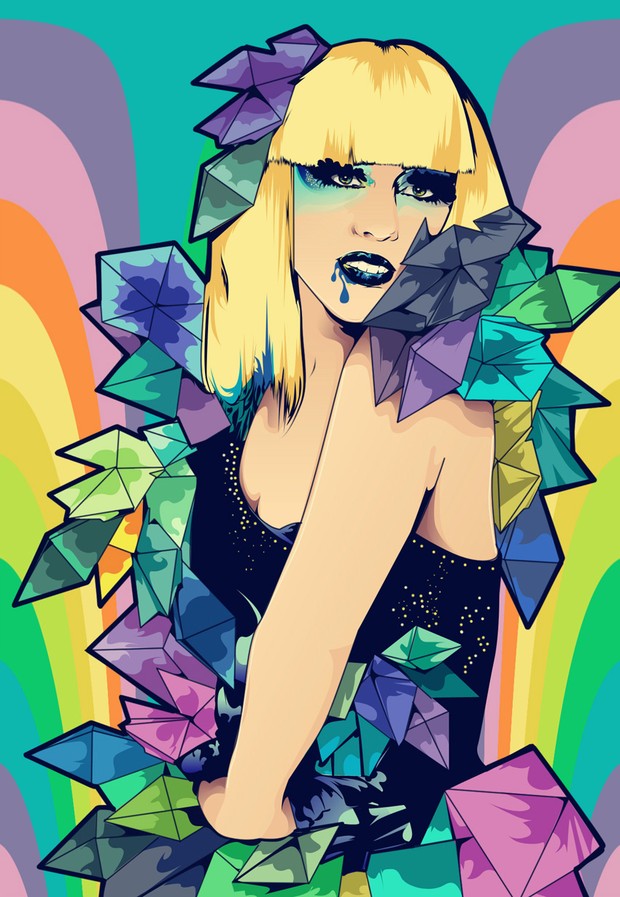 Lady GaGa often states art is a primary source of inspiration for her songwriting and performances. "What I've discovered is that in art, as in music, there's a lot of truth and then there's a lie. The artist is essentially creating his work to make this lie a truth, but he slides it in amongst all the others. The tiny little lie is the moment I live for, my moment. It's the moment that the audience falls in love. For a minute, everybody will forget every sad, painful thing in their lives, and they'll just live in my universe." Lady Gaga is all about the power of imagination, the beauty of a dream. Once you pop, you can't stop!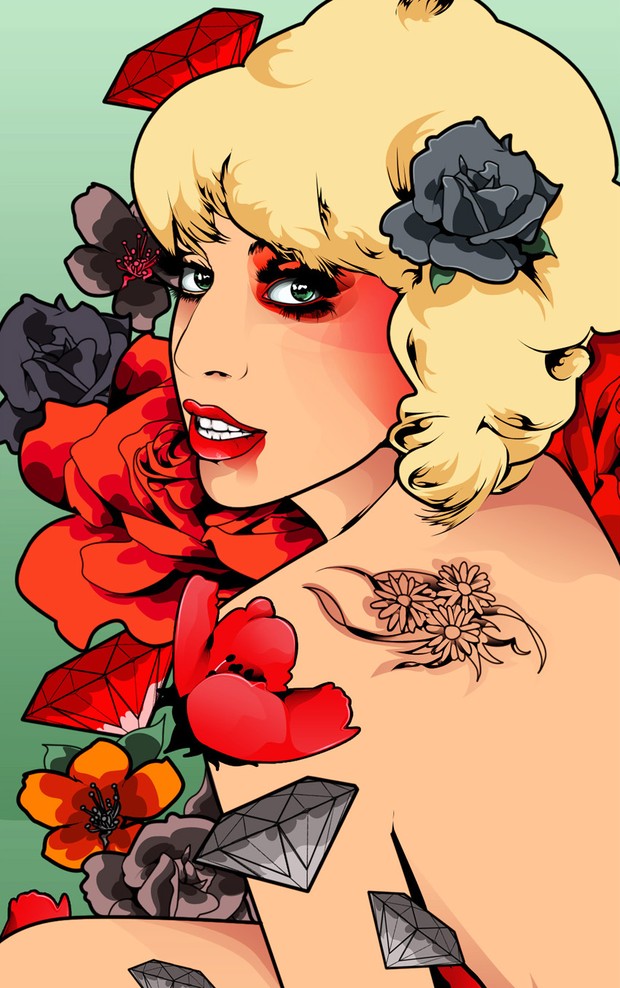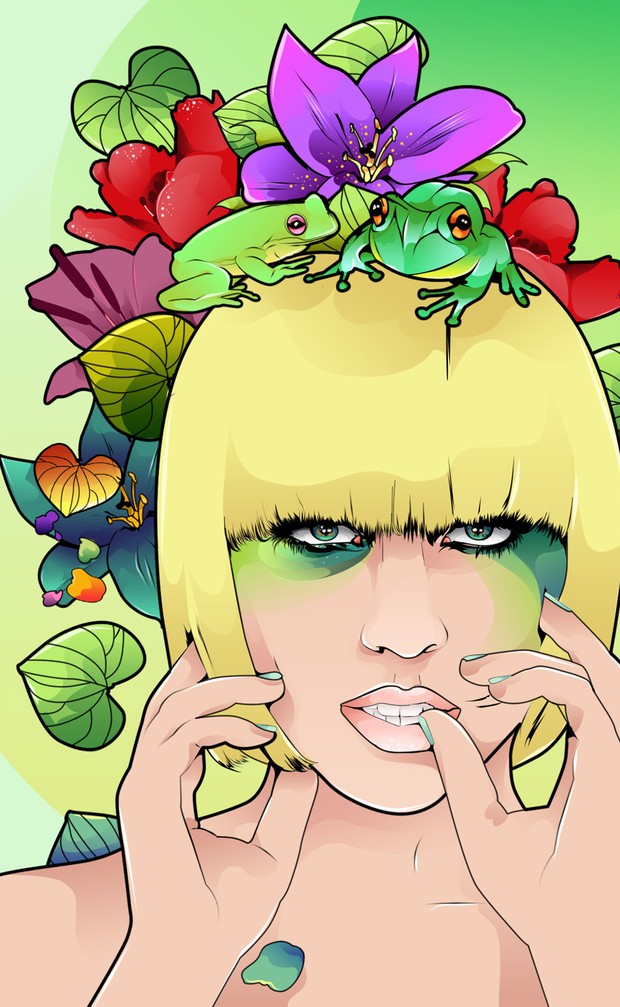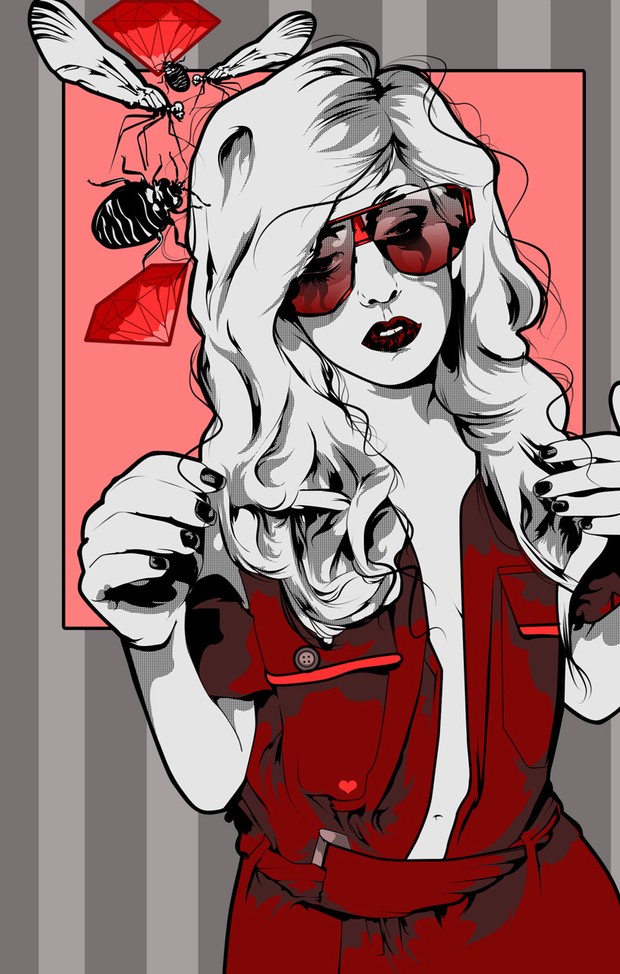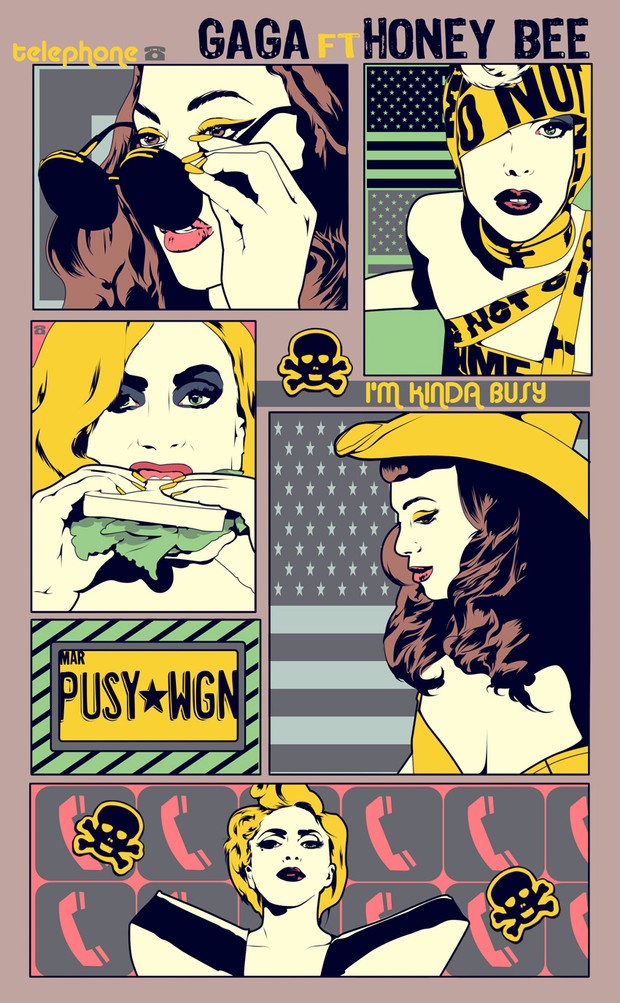 Related tags: Art, Artwork, Beach Life, Beyoncé, Character, Cindy Lauper, Club Culture, Deviantart, Eighties, Fame, Fame Monster, Fashion, Flowers, Freddie Mercury, Glam Rock, Illustrator, Lady Gaga, Lovegame, Madonna, Magazines, Marleen Weijman, Music, Paparazzi, Photoshop, Poker Face, Pop Art, Pop Star, Portrait, R&b, Rock, Seventies, Street, Summer Time, Telephone, Vexel, Womanwithagun