Plants and Flowers Vector Set
« Niark1, Monster Myths & Mutants | Burj Khalifa Vector Art, Dubai Highest ... »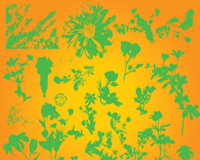 Plants and flowers are an important theme in art. From medieval images to Japanese art; famous artists as Van Gogh, Renoir, Monet or even Andy Warhol have created many iconic flower paintings. Today it's the day for some flower vector graphics by illustrator Dirt2 aka KeepWaiting.
Do you remember "Blume", the song by German art band Einsturzende Neubauten? "For you I am a chrysanthemum, a dandelion, a thousand flowers in the sky. A lily of the valley, a flower of saron, a water lily, a marigold, a rose
or a little thistle. For you I even be a sunflower - another reason to cut off an ear".
Specific flora symbolizes love, joy, hope, sensuality, jealousy, hate or death. Red roses proclaim "I love you" and are the ultimate symbol of romance. White roses symbolize purity and harmony, while orchids are all about seduction. The lotus flower is a symbol or rebirth; the chrysanthemum is known as the death flower. Here you can download a nice compilation of free vector flowers by graphic designer Dirt2 as Illustrator AI, EPS and PDF file – free to use for your personal projects and artworks.

Vector Artist: www.keepwaiting.deviantart.com
License: Non-commercial license CC 3.0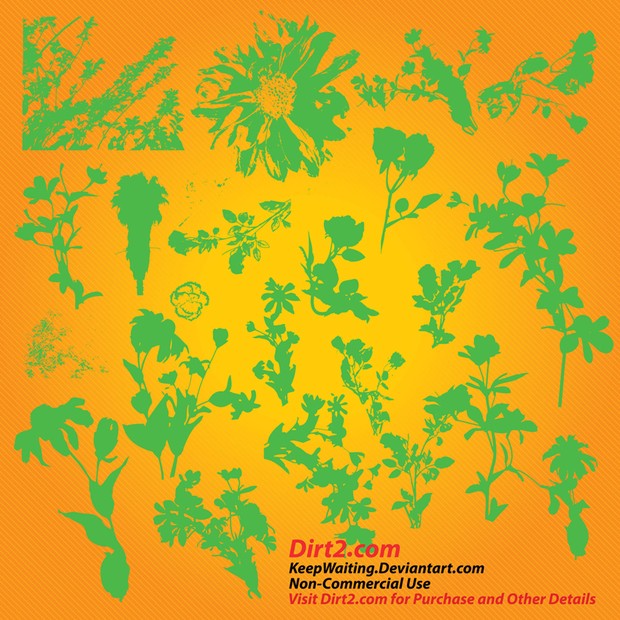 Attached Files
| | |
| --- | --- |
| Plants and Flowers Vector Set (AI, EPS, PDF) | |
Related tags: Biology, Clip Art, Collection, Color, Curl, Design, Ecology, Environment, Fauna, Flora, Floral, Flower, Forest, Free Vector, Garden, Graphics, Green, Illustration, Illustrator, Image, Leaf, Leaves, Motif, Natural, Nature, Organic, Ornamental, Park, Plant, Plants, Season, Set, Silhouette, Silhouettes, Swirl, Trees, Vector Art, Vintage