Pop Art
« Skyscrapers | Summer Music »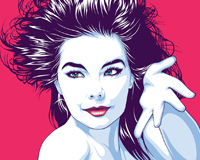 Pop Art was born in the roaring fifties and quickly became one of the most prominent art movements of the 20th century. A consumer and media boom took place, and visual artists started to interpret ideas, themes and motifs specific to consumer products, mass media, social concerns, advertising and comics. To quote Andy Warhol, "Pop Art is all about liking things".
Today, Californian artist Mel Marcelo is following in the Pope of Pop's footsteps, transforming the ordinary into extraordinary. Marcelo's wonderful digital artworks are full of familiar faces and objects, setting him firmly in place as the 2000s heir of the Pop Art movement.
American artists such as Andy Warhol, Jasper Johns, Robert Rauschenberg, Roy Liechtenstein and British artists such as Peter Blake, David Hockney and Richard Hamilton shared interests in the consumer/urban/modern experience and gladly embraced the imagery of the popular culture and style. Using advertisements, photos from celebrities as Elvis Presley, Jacky Kennedy and Marilyn Monroe; cartoons as Superman, Mickey Mouse and Popeye and everyday objects as Kellogg's boxes and Campbell's soup cans, their audacity scandalized the art establishment at first. By the mid sixties, Pop Art took the world by storm and became an important part of the swinging and fashionable lifestyle of New York, London and Paris. The fresh art movement coincided with the birth of youth and pop culture, and soon Pop Art would dominate world's art scene and the names and work of Pop Art icons Johns, Warhol or Liechtenstein became familiar to many.
Mel Marcelo, Pop Art for the New Generation
With internet at the center of mass media, Pop Art gains a different significance. Today, brand new technology and social network platforms introduce fresh ideas and possibilities. Much like post 2000 pop music, the "Nu Pop Art" is a light-hearted, sample driven tribute to pop and movie stars and other well-known products and celebrities.
Appealing to a broad audience, Mel Marcelo's signature vector illustrations make him undoubtedly the "Prince of Pop Art". Using Adobe Photoshop and Illustrator software as weapon of choice, his vibrant prints redefine Pop Art for our generation. His works range from art portraits of President Obama, Megan Fox, Notorious Big, Leonardo di Caprio, Shaun White; editorial illustrations; party and concert posters; graphics and prints for fashion and lifestyle brands as Oakley, Vans and Paul Frank.
With his finger on the pulse of the popular culture of the last 5 decades, Mel Marcelo transforms cultural references into powerful icons that speak to us today. Just as was the case with the work of the first wave of Pop artists, Marcelo's poignant imagery of everything popular and trendy becomes a strong brand itself.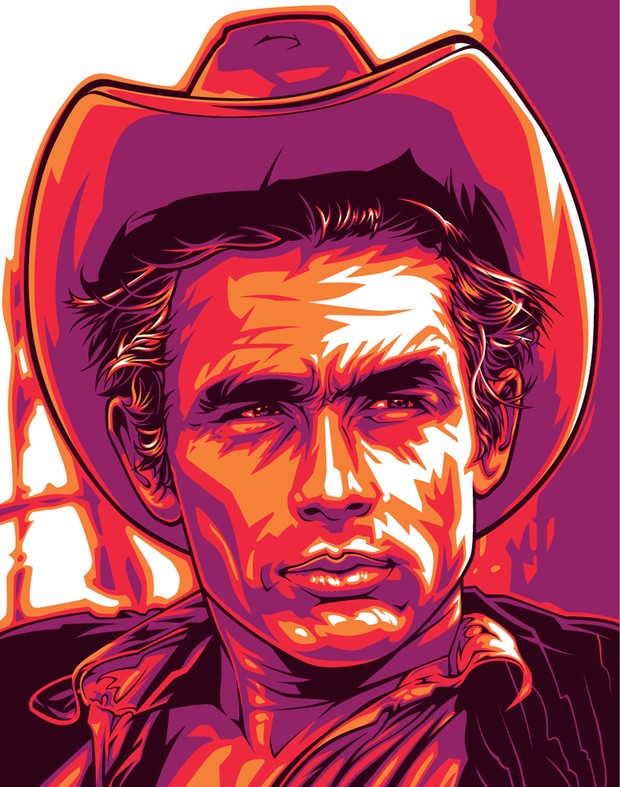 James Dean Giant (Japan Vector Art Poster)
"Dream as if you'll live forever. Live as if you'll die today." - James Dean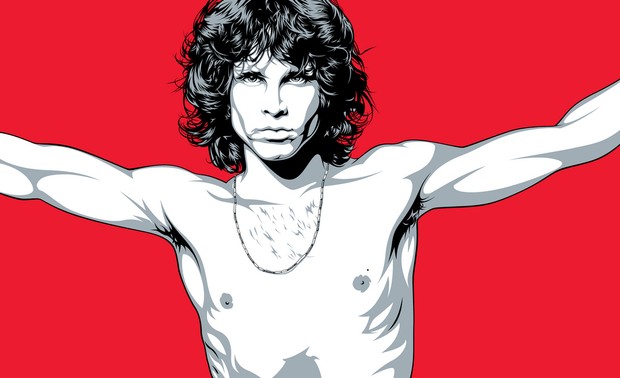 Jim Morisson, The Mythical Lizard King
Vector artwork of Jim Morrison based on the iconic photo by Joel Brodsky.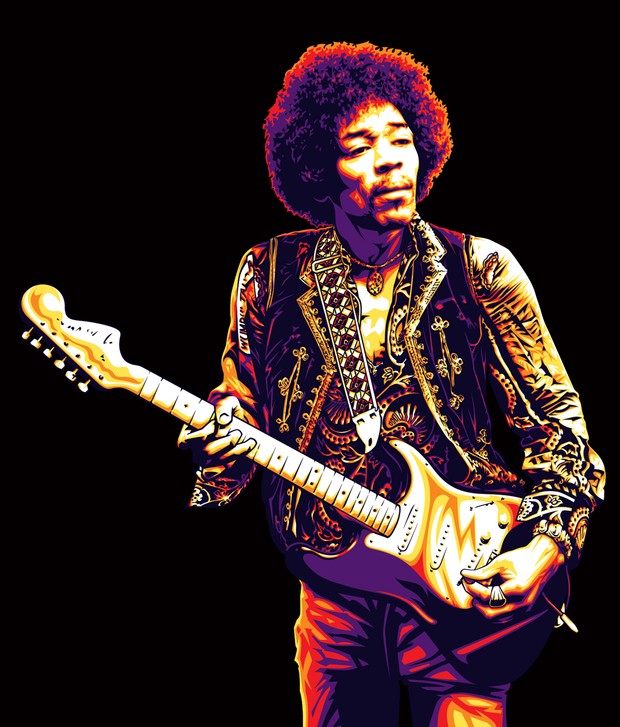 Jimi Hendrix Electric Vector Art Poster
"Are you experienced? Have you ever been experienced?" - Jimi Hendrix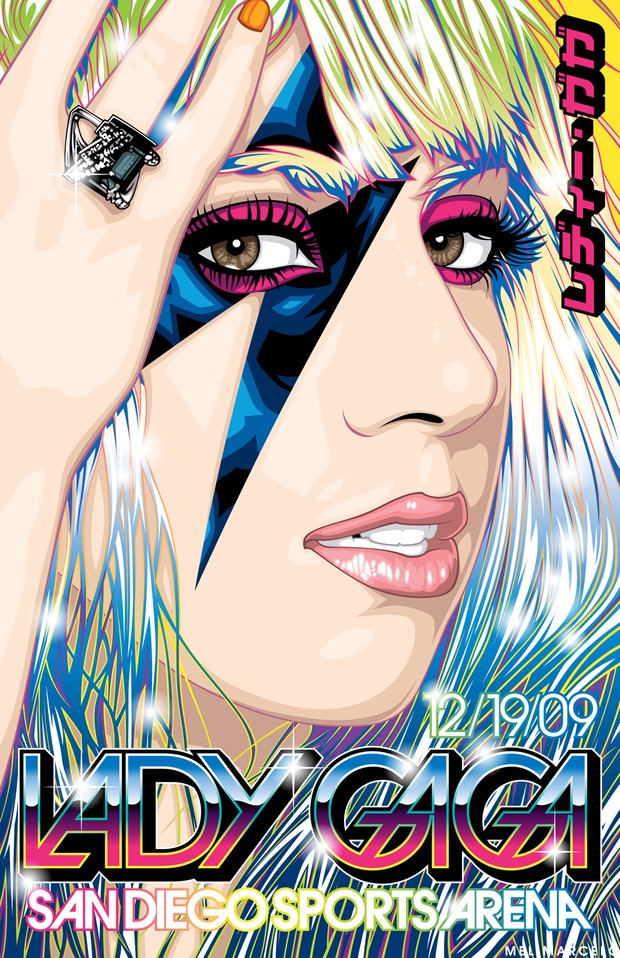 Lady Gaga Limited Edition Vector Art Poster
"You have to be unique, and different, and shine in your own way." - Lady Gaga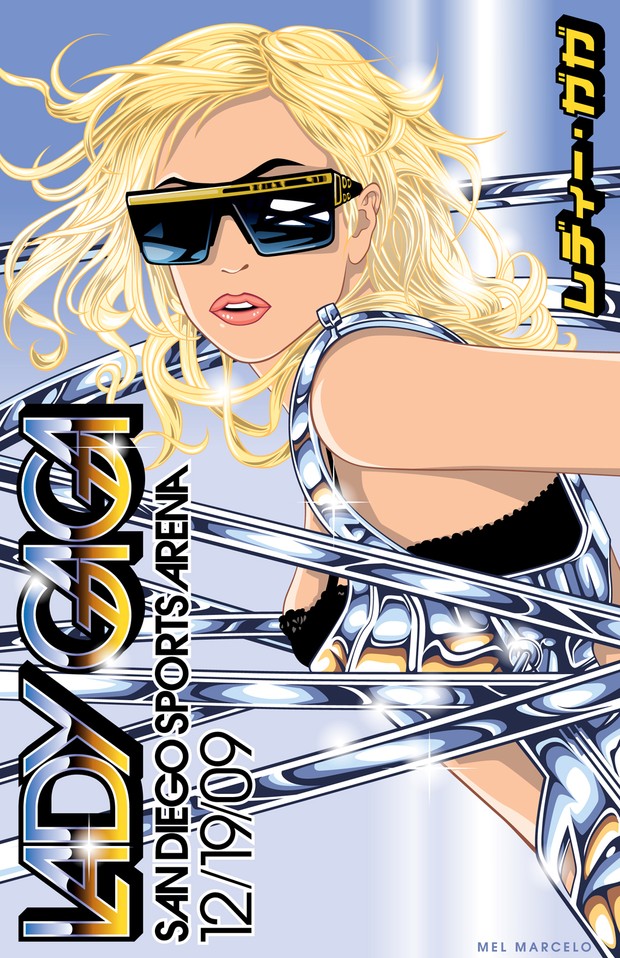 Vector Art Illustration of Lady Gaga
"They can't scare me, if I scare them first." - Lady Gaga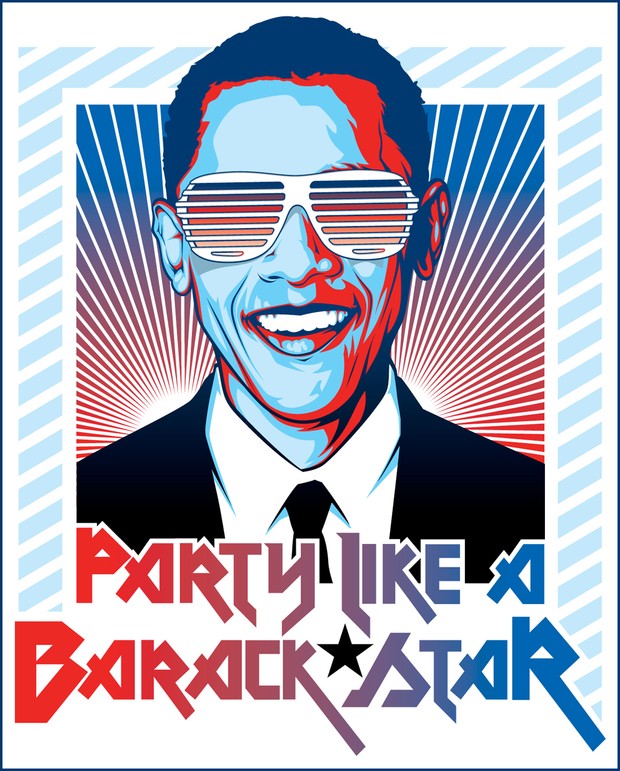 Barack Obama Vector Star Art
"I'm so overexposed, I'm making Paris Hilton look like a recluse." - President Obama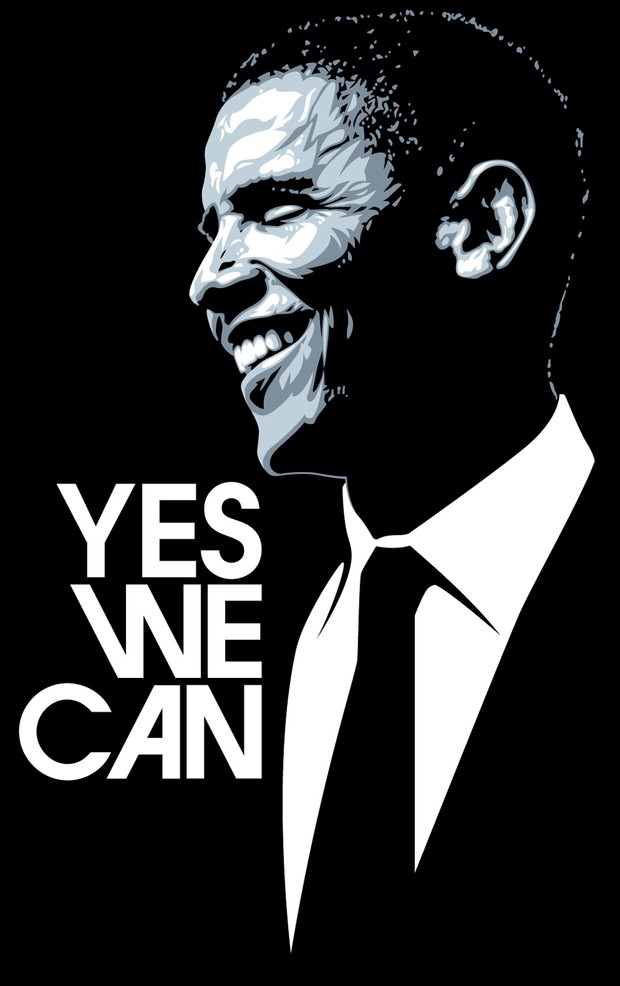 Obama "Yes We Can" Vector Graphics
"This is our moment. This is our time." - President Obama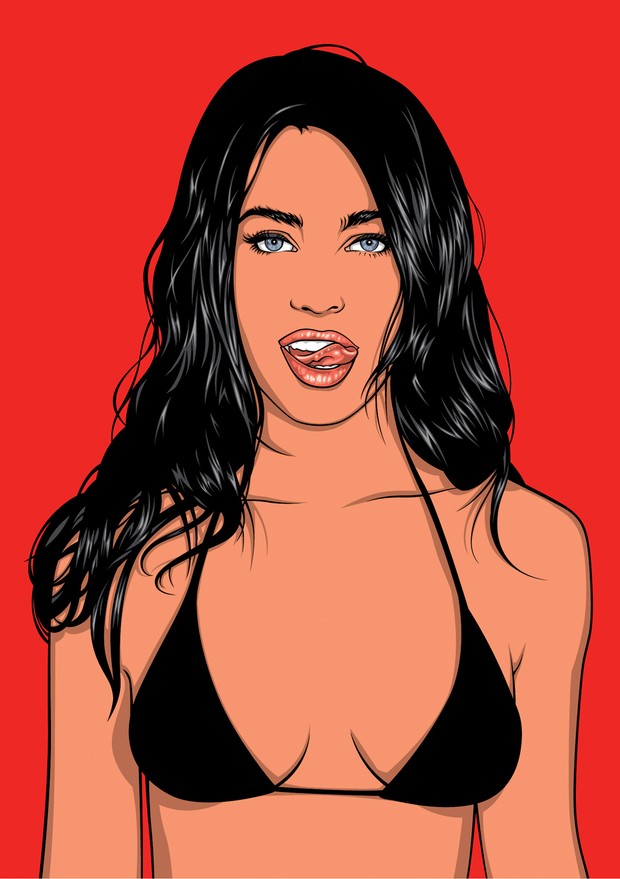 Megan Fox Vector Art Illustration
"I have a mouth and I'm not afraid to use it." - Megan Fox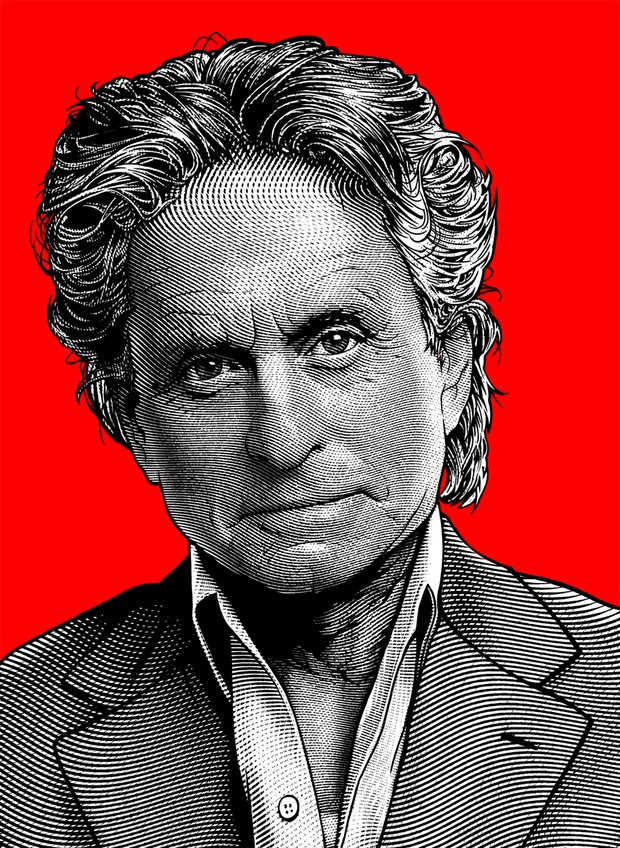 Wallstreet Vector Graphics: Michael Douglas
"To quote Sun-Tzu: If your enemy is superior, evade him. If angry, irritate him. If equally matched, fight, and if not split and reevaluate." - Bud Fox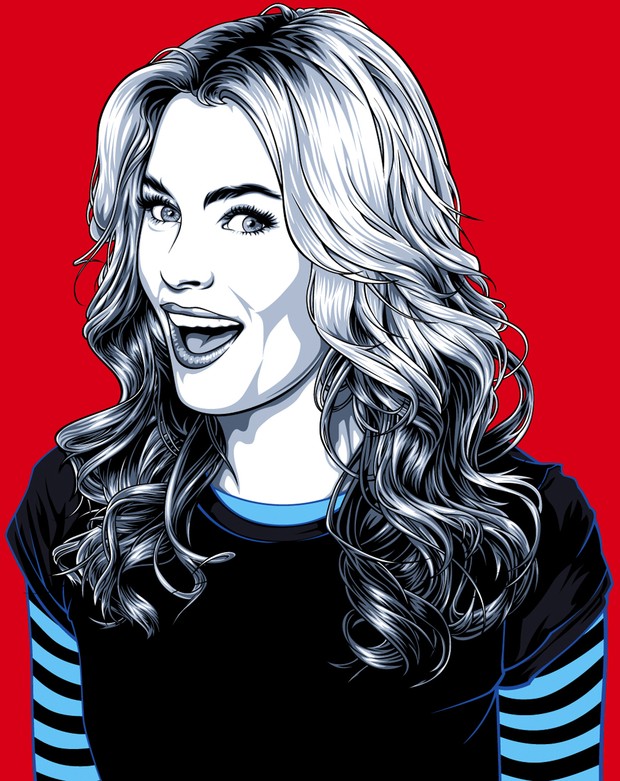 Elizabeth Banks Girl Power Poster
"I am not afraid of much. I kill all the spiders in my house, and I'm planning to go skydiving. I am into girl power, and I'm very self-sufficient." - Elizabeth Banks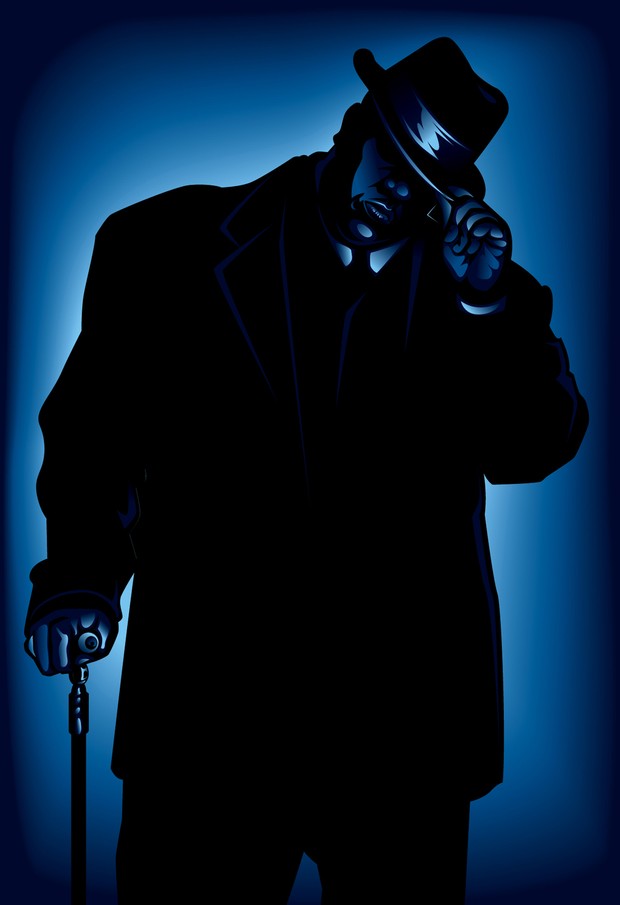 Biggie Smalls aka Notorious Big Artwork.
Vector art portrait of the late, great rap artist.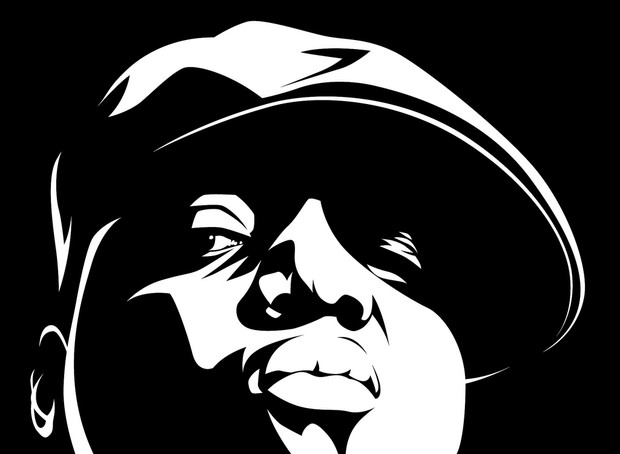 Notorious Big Vector Art Close Up.
"Just tryin' to keep it real and all-black. Just bangin', you know?" - Biggie Smalls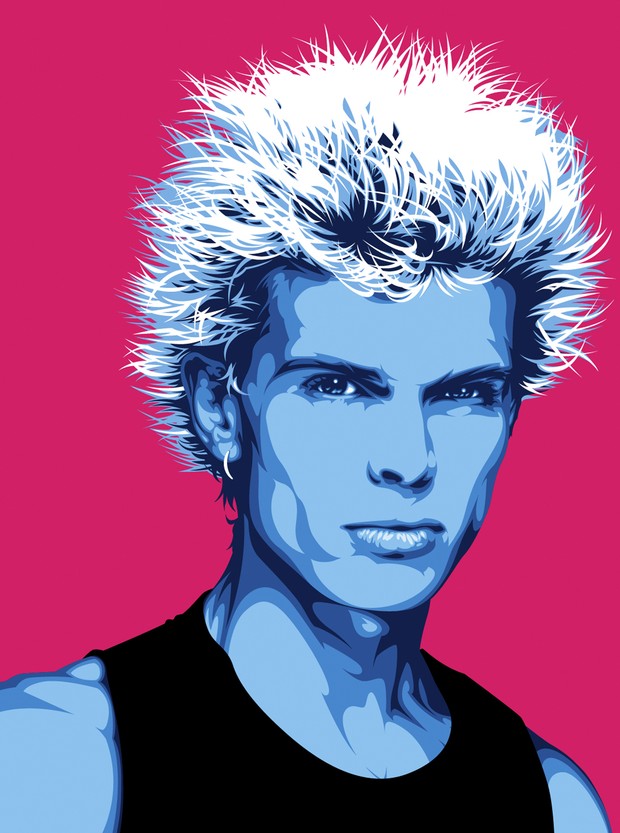 Billy Idol Vector Art
"If your world doesn't allow you to dream, move to one where you can." - Billy Idol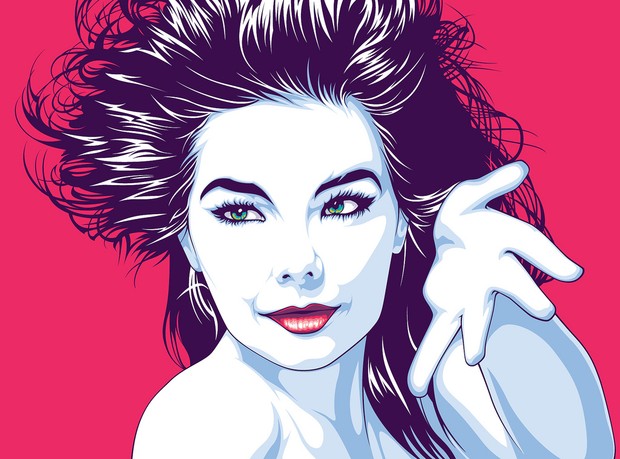 Vector Portrait of Björk, The Fragile Queen of Extravaganza
"I love being a very personal singer-songwriter, but I also like being a scientist or explorer." - Björk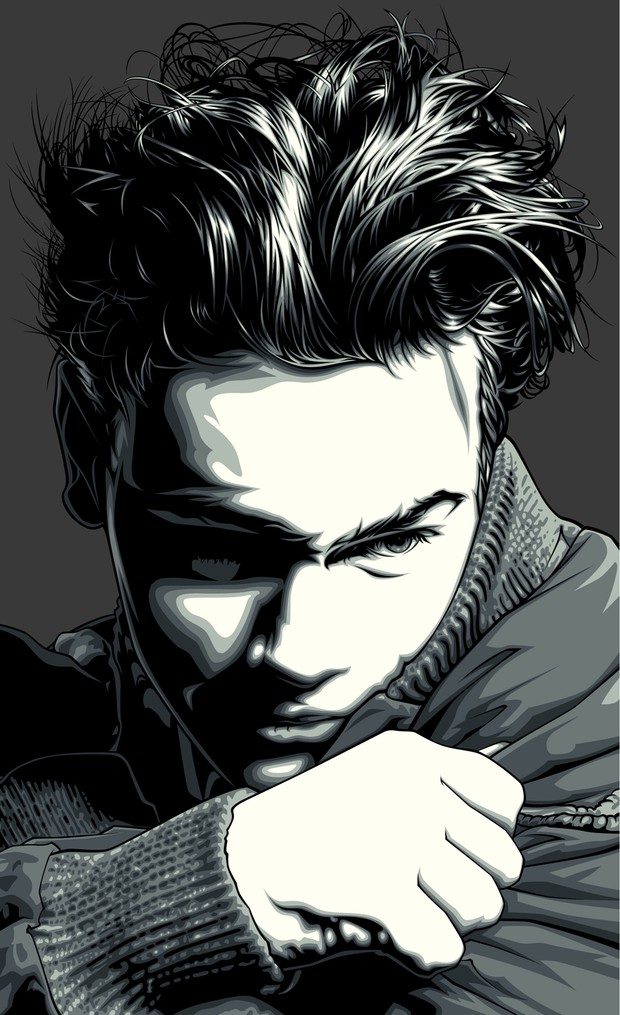 River Phoenix Vector Art Tribute
"I don't want to die in a car accident. When I die it'll be a glorious day. It'll probably be a waterfall." - River Phoenix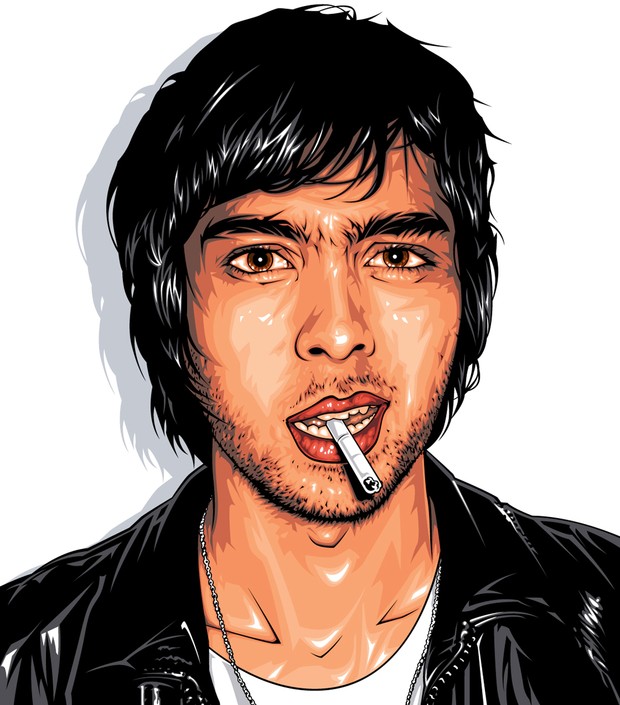 Justice's Xavier De Rosnay Vector Art
"Do the dance, do the dance. You're always there for music and me." - Justice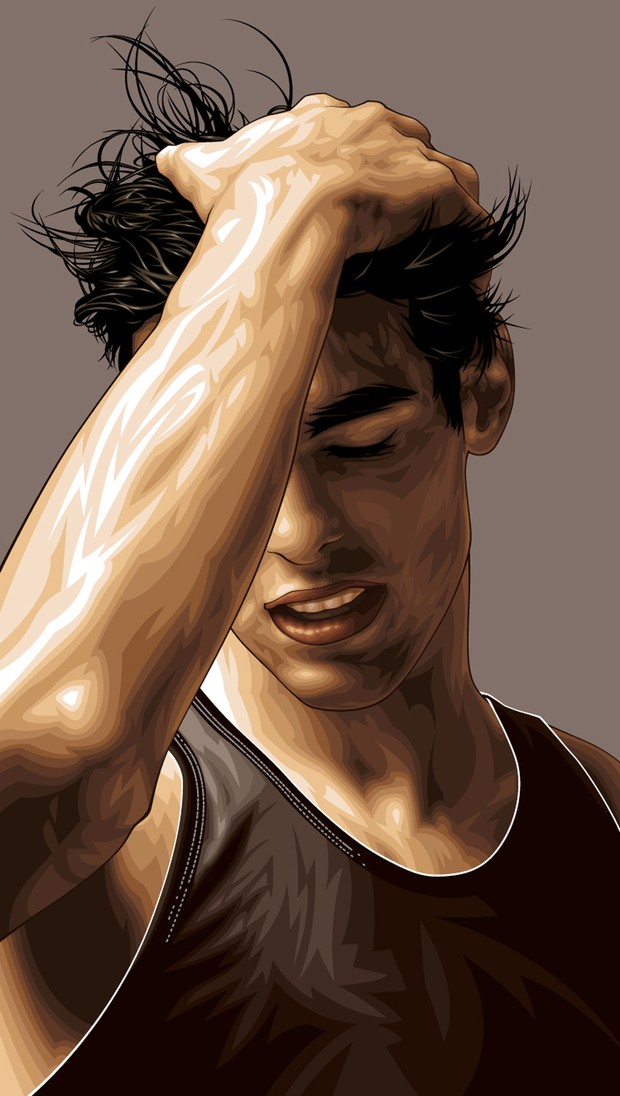 Kaká, Brazilian Football Star
"Some people think football is a matter of life and death. I assure you, it's much more serious than that." – Bill Shankly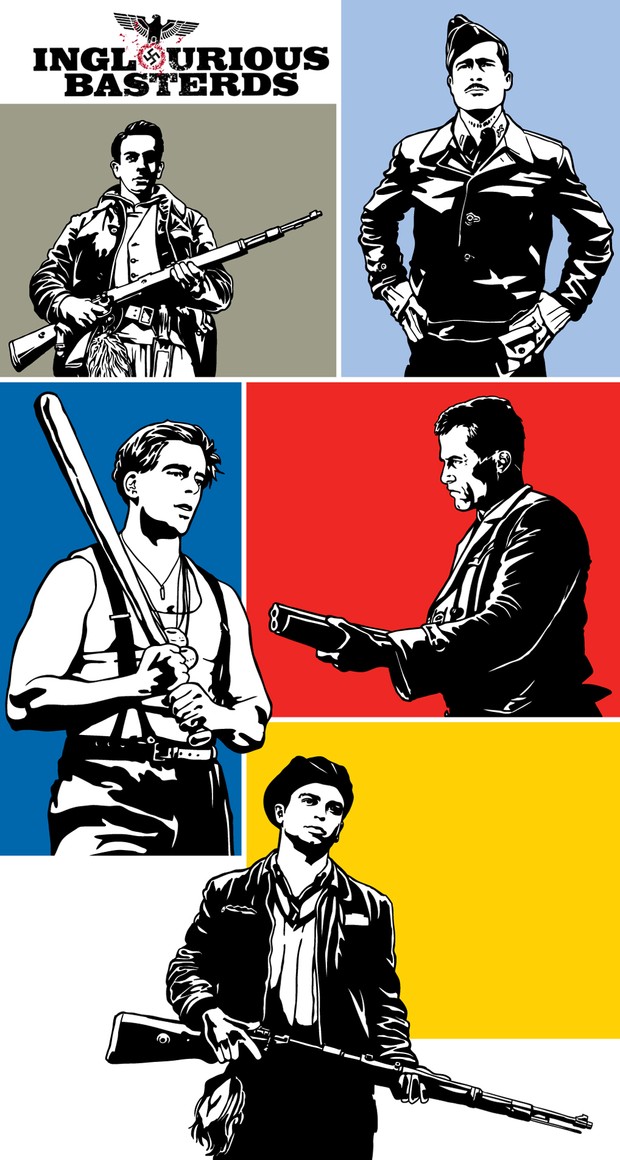 Go! Inglourious Basterds Go! Pop Art Vector Poster.
"You probably heard we ain't in the prisoner-takin' business; we're in the killin' Nazi business. And business is a-boomin'. - Lieutenant Aldo Raine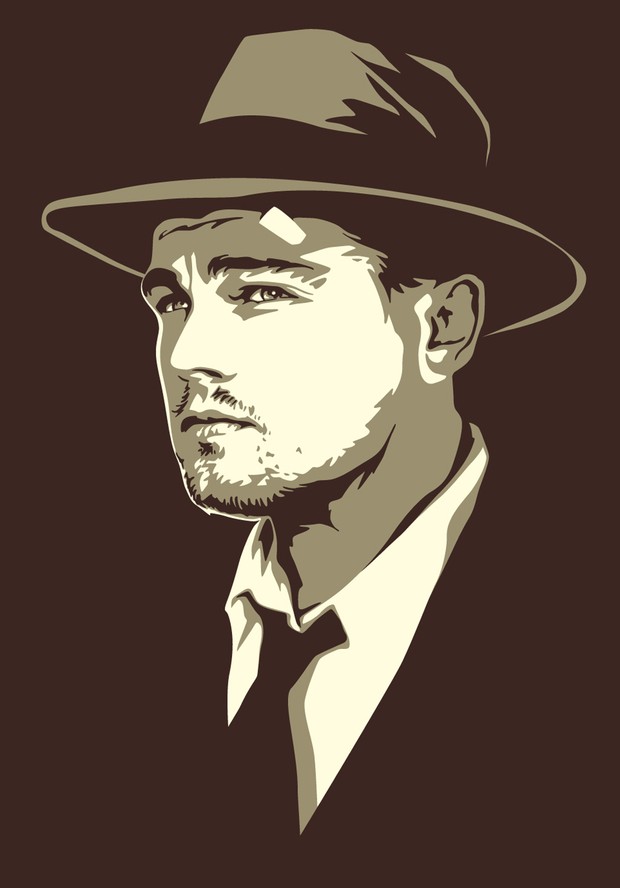 Shutter Island Vintage Style Vector Illustration of Leonardo DiCaprio
"Don't you get it? You're a rat in a maze. You'll never leave this island." - George Noyce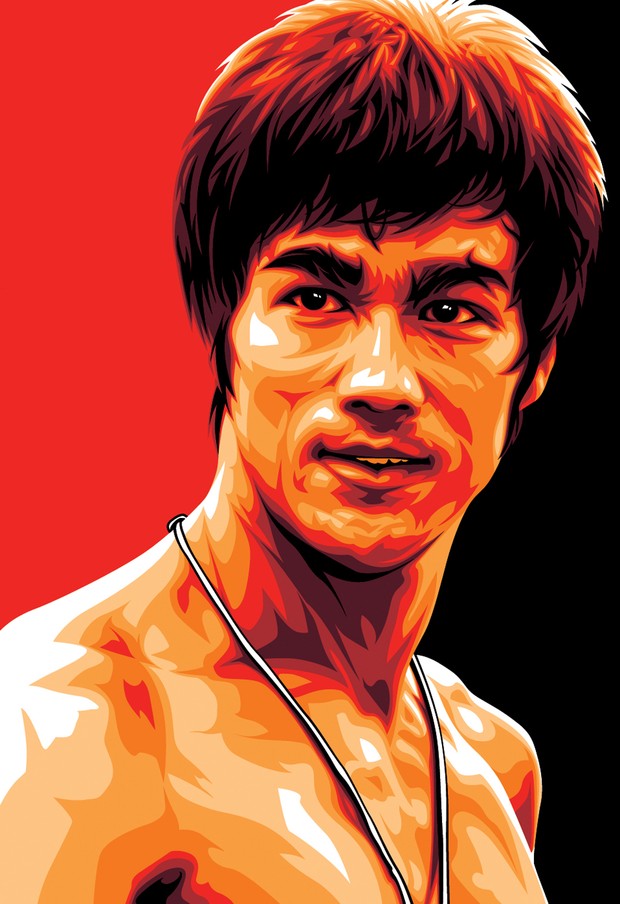 Bruce Lee Kung Fu Hero Art
"Always be yourself, express yourself, have faith in yourself, do not go out and look for a successful personality and duplicate it." – Bruce Lee
©Mel Marcelo 1995-2010. All Rights Reserved. Images, footage, trademarks and copyrights are property of their respective owners.
Related tags: Advertising, Andy Warhol, David Hockney, Digital Art, Elvis Presley, Graphics, Illustrations, Jacky Kennedy, Jasper Johns, Leonardo Di Caprio, London, Marilyn Monroe, Megan Fox, Mel Marcelo, Mixed Media, New York, Notorious Big, Paris, Peter Blake, Pop Art, President Obama, Richard Hamilton, Robert Rauschenberg, Roy Liechtenstein, Shaun White, Sixties