Run-DMC
« President Obama | Girls Fun »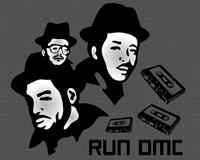 Vector illustration of the legendary hip-hop band Run-DMC. Founded in NYC by Run, DMC and Jam-Master Jay, the group became one of the bestselling and biggest rap acts in the eighties. The Run-DMC sound was a true revolution in rap: hard-hitting beats combined with powerful rhymes. Tribute vector by Paris Subbu for VectorNET.
The Run-DMC guys were true pioneers in the hip-hop scene. Today, they are credited as the band pushing rap music into mainstream culture; initiating the creative hip-hop evolution and transforming hip hop into a global phenomenon. Run-DMC was the first band to score global top 10 hits and gold, platinum, and multi-platinum albums.
Run-DMC was not only a groundbreaking music band, they also defined the typical hip-hop style: untied sneakers, heavy gold chains and hats. No wonder they signed a major product endorsement deal with giant sports brand adidas. As they describe themselves in "King of Rock", they were the "baddest of the bad, the coolest of the cool." True heroes!
Run DMC vector art by Paris Subbu for VectorNET.
License: This vector artwork in the "Icon Series" is available for free download under Creative Commons Attribution Non-Commercial 3.0. To modify this vector art file you will need vector software such as Freehand, CorelDraw or Adobe Illustrator.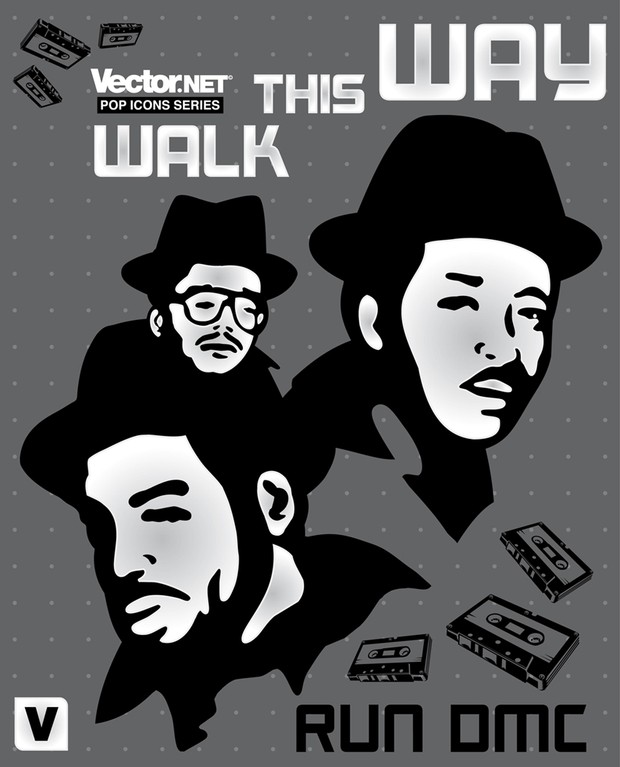 Attached Files
| | |
| --- | --- |
| Run-DMC Vector (AI, EPS, PDF, SVG) | |
Related tags: Background, Band, Black, Cd, Cool, Culture, Dmc, Eighties, Fun, Hip Hop, Hiphop, Icons, Jam-master Jay, Lifestyle, Male, Men, Music, New York, Nightlife, Nyc, Old School, Party, Poster, Rap, Run, Run-dmc, Show, Silhouette, Song, Sound, Success, Tapes, Turntable, Vector Art, Walk This Way, Wildstyle, Young, Youth