Social Media Bookmark Icons
« Music Instruments | Summer Girl »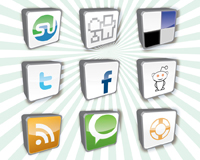 For web generation 2.0, social bookmarking is a great way to search, organize and share their coolest finds and fun stuff. Here you can download a vector art pack by John Breo Reyes with the logos of the most popular social media sites: StumbleUpon, Digg, Delicious, Twitter, Facebook, Reddit, Technorati and RSS Feed.
Graphic designer and web developer John Breo Reyes aka Chemist2Dio is very active in the graphic scene, blogosphere and gaming world. He is involved in 3d-design, anime and character graphics, music, web programming, SEO and even ethical hacking. Although he works full-time as a graphic designer, he still finds the time to update his labs.chemist2dio.com website and spoil us with great freebies like this social media set.
Vector art pack by John Breo Reyes aka Chemist2Dio
Website: www.labs.chemist2dio.com
License: CC Attibution 3.0 Non-Commercial Share Alike
Zip contains Illustrator AI and EPS, SVG and PDF plus large JPEG. This image is a vector illustration and can be scaled to any size without loss of resolution. To modify this file you will need vector art software such as Adobe Illustrator, CorelDraw or Freehand.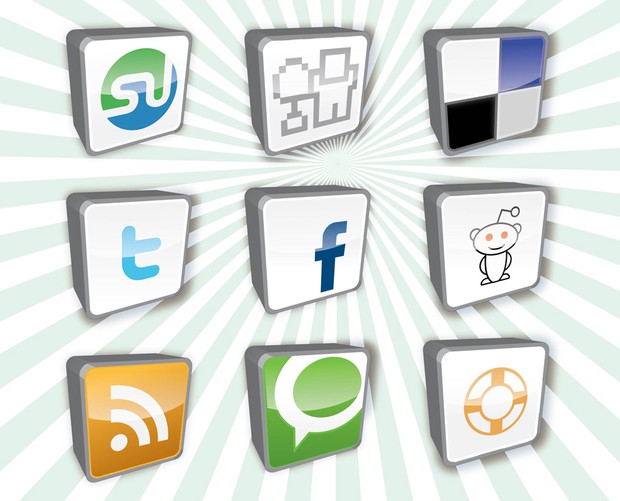 Attached Files
| | |
| --- | --- |
| Free Social Media Bookmark Icons (AI, EPS, PDF, SVG) | |
Related tags: 3d-design, Anime, Blogosphere, Bookmark Icons, Character Design, Chemist2dio, Delicious, Digg, Facebook, Free Vector, Freebies, Gaming, Graphics, Hacking, Illustrator, Reddit, Rss Feed. Graphic Designer, Social Media, Stumbleupon, Technorati, Twitter, Vector Art Pack, Web 2.0, Web Developer