Space
« Tribal Graphics | Horoscope Illustrations »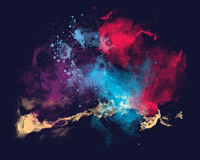 Space is a great place, the gateway to the stars. To quote Valentina Tereshkova, the first woman in space: "Anyone who has spent any time in space will love it for the rest of their lives. I achieved my childhood dream of the sky." Unfortunately, we can't all go up there – at least not yet. As a consolation prize, we gladly offer this colorful vector art set by AJ DiMarucot.
Download royalty free vector grunge background pack, based on galaxy pictures. Each space image was edited as a halftone texture. There textures are perfect for adding some grunge or watercolor effects on your designs and backgrounds.
Vector art structures by AJ DiMarucot – Collision Theory
Website: www.collision-theory.com
Vector graphics for free download under Creative Commons Attribution 3.0
Download zips include scalable and editable Adobe Illustrator AI and EPS vector files, PDF and SVG, which can be resized to any size you want.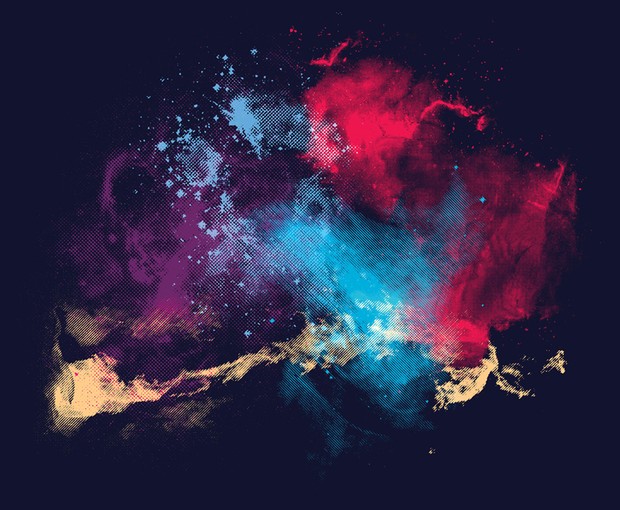 Attached Files
| | |
| --- | --- |
| Space Vector (AI) | |
| Space Vector (EPS) | |
| Space Vector (PDF) | |
| Space Vector (SVG) | |
Related tags: Abstract, Astral, Astronomy, Backdrop, Backgrounds, Color, Cosmic, Cosmos, Free Vector, Graphics, Grunge, Halftone, Image, Light, Nasa, Painting, Planet, Raster, Sci-fi, Space, Stars, Stellar, Technology, Texture, Vector Art, Watercolor