Spoon Graphics
« Graffiti Street Art Pack | Seamless Floral Wallpaper »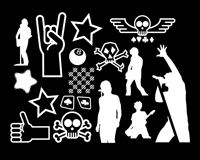 Chris Spooner is a man with a mission. As an elite master of graphical weaponry, Chris is skilled with the cursor and deadly with the pixel. He spends his days working on his shiny Mac 24/7 to create brand logos, t-shirt graphics, vector illustrations, character designs, blogs and websites. Although Chris' agenda is filled with all this creative goodness, he still finds the time to create free vector packs for cool folks from around the world.
Chris Spooner is not just a creative designer, he's also an active blogger, covering everything related to vector art, logo design, composition, grids, space, form, typography, colour theory and the print side of graphic design. Born and raised in Sheffield, UK (the hometown of The Designers Republic and other digital art pioneers), Chris Spooner's tremendous creative potential could not be kept a secret for long. He won the 'Sammy the Seahorse' colouring competition and excelled in artistic topics such as building robots out of empty toilet rolls. At this point, it became pretty clear that Chris was born to be a graphic designer (with secret agent and superhero as backup careers). Art & Design was Spooner's main focus in school, college and university; became his passion and profession and today he willingly gives it his all.
In 2007 Chris Spooner set up his personal blog, www.blog.spoongraphics.co.uk, a digitial playground to practice and develop new techniques. Chris also started to post free vector packs and graphic design tutorials on his blog, which earned him an international reputation and a still growing recognition for his supreme achievements as a digital art benefactor. Since 2008, Chris Spooner is living the freelance lifestyle, working on his blog posts, tutorials and graphic projects. His graphics and insights have been featured in countless web articles, books and magazines. To get a taste of his art, download these black & white vector art packs: Punk Rock Collection and Urban Elements Set.
License: Creative Commons Attribution 3.0
Website: www.spoongraphics.co.uk
Zip contains Illustrator AI and EPS, SVG and PDF plus large JPEG.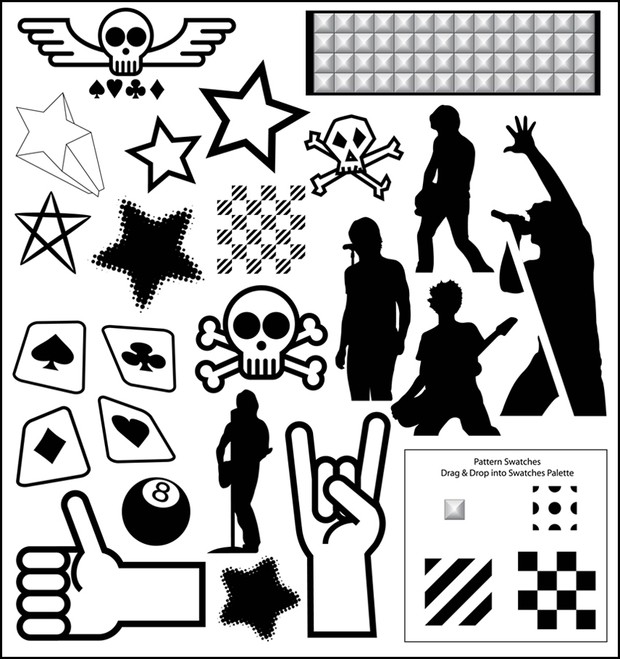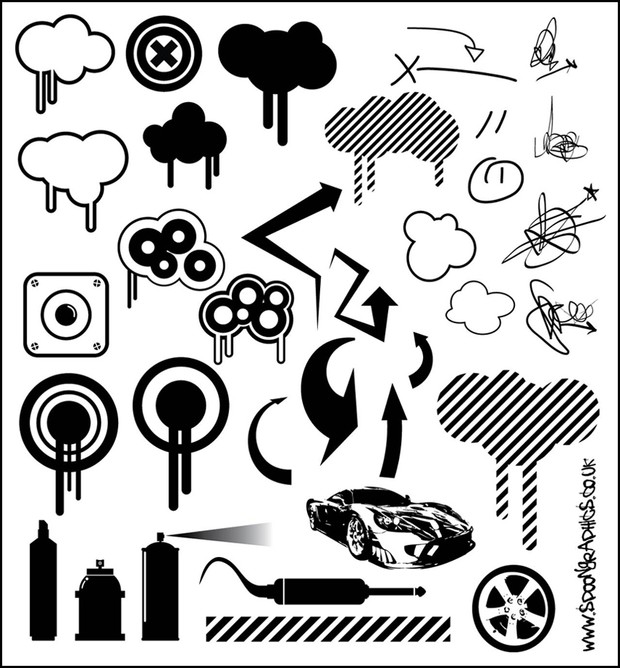 Attached Files
| | |
| --- | --- |
| Download Urban Pack 1. (AI, EPS, PDF, SVG) | |
| Download Urban Pack 2. (AI, EPS, PDF, SVG) | |
Related tags: Art, Blog, Brand Logos, Character Design, Chris Spooner, Colour Theory, Composition, Design, Form, Grids, Logo Design, Mac, Pixel, Print, Punk Rock, Sheffield, Space, Spoon Graphics, T-shirt Graphics, The Designers Republic, Typography, Urban Vector Pack, Vector Art, Vector Illustrations, Vector Packs, Website