The Beatles
« Ramones Logo | Illustrator CS5 »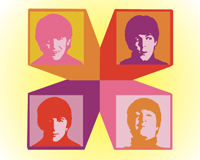 Vector art illustration of The Beatles, the most iconic band in the history of pop music. John Lennon, Paul McCartney, George Harrison and Ringo Starr formed the band in 1960. While their growing social awareness saw their influence extend into the cultural and social revolutions of the Sixties, their style, clothes, haircuts and statements made them absolute trendsetters and pop idols.
Pop art portrait of the Fab Four. Selling over one billion records internationally, The Beatles are one of the most successful bands in the history of pop music. Originally, their music style was rooted in fifties rock and roll, but soon the group would start to experiment with different genres, ranging from skiffle, surf pop, classical ballads to psychedelic rock.
In 2004, The Beatles made it to the N°1 spot on Rolling Stone magazine's list of 100 Greatest Artists of All Time. In 2008, The Beatles topped the Billboard magazine's list of best-selling Hot 100 artists of the last 50 years. The Beatles' cultural impact and innovative music defined the Sixties, and their influence on pop culture is still very much alive today.
Artist: Defying Background for Vector.NET
Zip contains Illustrator AI and EPS, SVG and PDF plus large JPEG.
License: Creative Commons Attribution Non-Commercial 3.0 for Personal and Editorial Use. Copyright © 2010. Original footage and image copyrights are property of their respective owners. All rights reserved.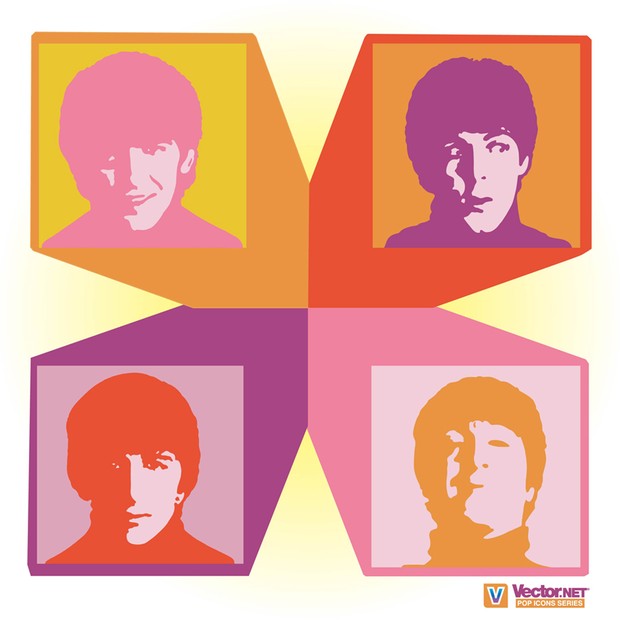 Attached Files
| | |
| --- | --- |
| The Beatles Vector (AI, EPS, PDF, SVG) | |
Related tags: Billboard, Clothes, Fab Four, George Harrison, Graphics, Idol, Illustration, John Lennon, Liverpool, Magazine, Music, Paul Mccartney, Pop Music, Portrait, Poster, Ringo Starr, Rock And Roll, Rolling Stone, Sixties, Style, The Beatles, Trendsetter, Vector Art