The Doors Poster
« Flower Ornament | Sticker Art »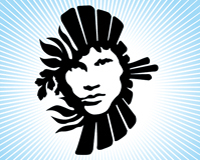 Psychedelic vector illustration of the Lizard King, Jim Morrison. Music, the changing social climate and consciousness expanding drugs were major factors in the success of psychedelic art in the sixties. Graphic artists and illustrators used the psychedelic style for popular bands as The Doors, Grateful Dead, The Jimi Hendrix Experience and The Byrds.
The new movie about The Doors, "When You're Strange", directed by Tom DiCillo and narrated by Johnny Depp, shows the rise and fall of the band. Although originally shy in his role as lead vocalist, Jim Morrison emerged quickly as a powerful performer. He always went to great lengths to get reactions from the audience, indulging in a mix of alcohol and drugs on stage and destroying musical equipment onstage. Jim Morrison's enormous consumption of narcotics would cause many legal problems and in March of 1971, Morrison left the band and moved to Paris to focus on his writing. A few months later, he died in his bathtub at the age of 27. Above all else, Morrison was a poet. To quote Jim: "Listen, real poetry just ticks off the possibilities. Opens all doors. You can walk through anyone that suits you." Jim Morrison is buried in Paris' famous Père Lachaise cemetery in the company of many other celebrated writers, including Oscar Wilde, Balzac and Molière.
Artist: Defying Background for Vector.NET
License: Creative Commons Attribution Non-Commercial 3.0 for Personal and Editorial Use. Copyright © 2010. Original footage and image copyrights are property of their respective owners. All rights reserved.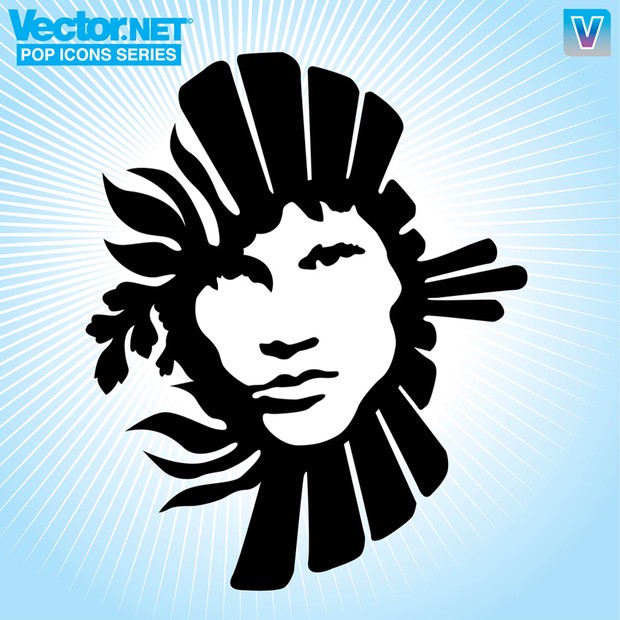 Attached Files
| | |
| --- | --- |
| The Doors Vector Poster Download (AI, EPS, PDF, SVG) | |
Related tags: Art, Drugs, Graphic Art, Grateful Dead, Jim Morrison, Jimi Hendrix, Johnny Depp, Lizard King, Music, Poetry, Poster, Poster Art, Psychedelic, Rock And Roll, Sex, Sixties, The Byrds, The Doors, Vector Illustration