Twiggy
« Vector Magic | Differences Between Photoshop and Illustrator »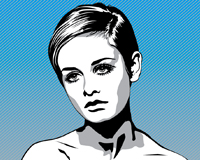 Back in the Sixties, Twiggy became the first international supermodel at the age of 16. With her long legs, boyish bob and huge eyes, she dominated the fashion and lifestyle magazines. Twiggy's mod style conquered London and changed fashion forever.
Androgynous and thin to the extreme, Twiggy became he face of the 1960 fashion scene in the UK. This skinny girl with the face of an angel was propelled to the heights of international fame during the sixties revolution. Twiggy became the idol for millions of girls all around the world. She posed for famous fashion and celebrity photographers such as Richard Avedon, Melvin Sokolsky, Bert Stern and Barry Lategan. Her image graced the covers of Vogue magazine, Hello, Warhol's Interview, Film Review, Harper's Bazaar and she even got her own US publication, Mod Teen World.
By the age of 17, Twiggy was one of the most famous faces on the planet and fans started to copy her style. Her wardrobe consisted of mini mod skirts and dresses, with simple shapes and bold colorful patterns.
Twiggy was revolutionary by positively affecting the image of the ideal woman. She changed the beauty ideal of the fashion world and paved the way for the top models of today.
Vector art artist: Christian Borau Ponsa for Vector.net
License: Creative Commons Attribution Non-Commercial 3.0 for Personal and Editorial Use. Copyright © 2010. Original footage and image copyrights are property of their respective owners. All rights reserved.
Zip contains Illustrator AI and EPS, SVG and PDF plus large JPEG.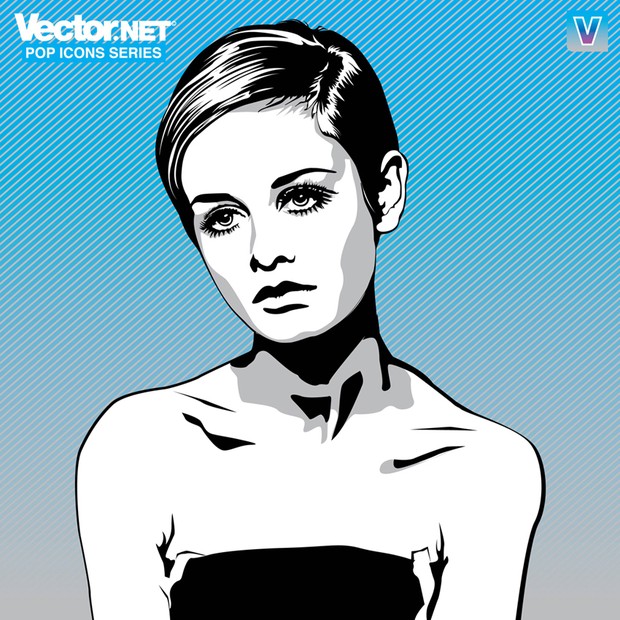 Attached Files
| | |
| --- | --- |
| Twiggy Vector (AI, EPS, PDF, SVG) | |
Related tags: 1960's, 60's, Androgyny, Andy Warhol, Avedon, Barry Lategan, Bert Stern, Britain, Celebrity, Fashion, London, Makeup, Melvin Sokolsky, Mini Dress, Mini Skirt, Mod, Model, Original, Photographer, Photography, Richard Avedon, Sexy, Sixties, Style, Supermodel, Thin, Top Model, Twiggy, Uk, Usa, Vector Art, Vogue, Wardrobe