USA Eagle Graphics
« Twitter Icon | Floral Ornaments »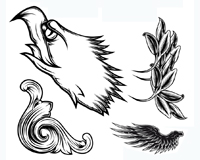 In June 1782, the bald eagle was chosen as the emblem of the USA, because of its great strength, long life and majestic looks. Today, you still can see a proud eagle with outspread wings on the backs of US coins and bills. The illustration of the eagle is also used a lot for decorative patriotic purposes. Here you can download the eagle's head, wings and ornaments as free vector artwork.
When looking to this vector illustration by Golden Black, the song "Eagle Fly Free" by Helloween comes to our mind: "In the sky a mighty eagle, doesn't care bout what's illegal - on it's wing the rainbow's light. It's flying to eternity… Eagle fly free, let people see - just make it your own way. Leave time behind, follow the sign - together we'll fly someday". Living amid the solitary grandeur of nature on the tops of the highest mountains, this Adobe illustrator artwork of the US eagle represents unlimited freedom.
License: Creative Commons 3.0 Attribution Non-commercial Share Alike
Vector illustration of the American Eagle designed by www.thegoldenblack.com
The free download zip includes Illustrator eps, ai and pdf, plus hi-res jpg.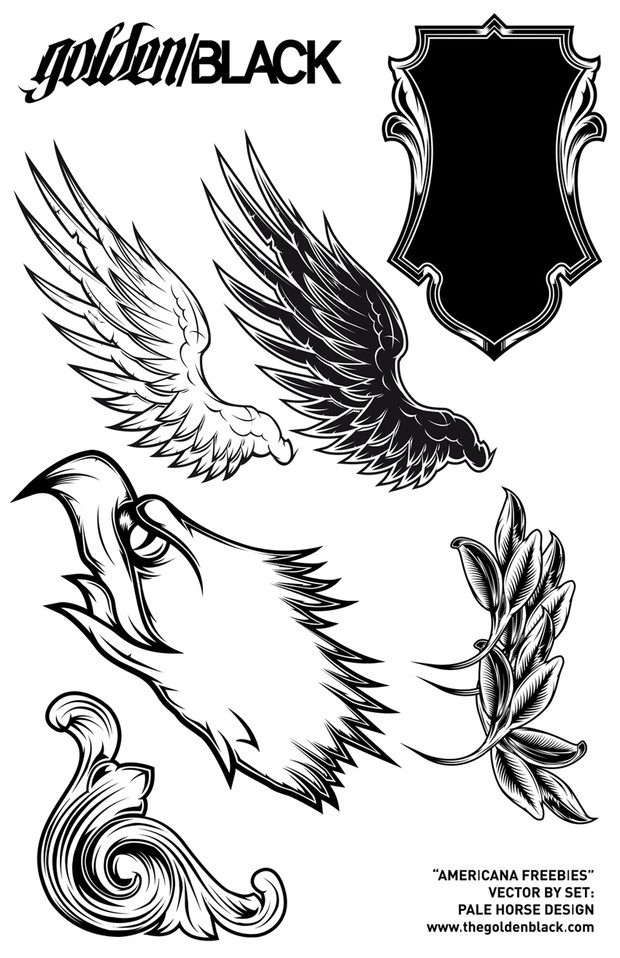 Attached Files
| | |
| --- | --- |
| USA Eagle Graphics Download (AI, EPS, PDF, SVG) | |
Related tags: Aggression, Animal, Bird, Clip Art, Computer Graphics, Eagle, Feather, Fourth Of July, Freedom, Hunting, Illustration, Illustrator, Mascot, Ornament, Patriotism, Scroll, Symbol, Tattoo, United States Of America, Usa, Vector Art, Wildlife, Wings