Love is in the Air – Vector Art Hearts
« Scary Movie Vector Illustration Set | Free Cityscapes Vector Set »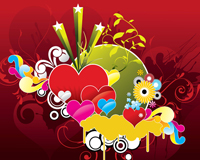 What is love? For some people, love is the answer. According to the Beatles, love is all you need. For Alicia Keys love is strong. Crazy. A wise old saying tells, "For every love, there is a heart somewhere to receive it." We could add to that "For every free vector, there is a talented illustrator out there, waiting to create something great with it." Creative hearts beat strong!
Henri de Toulouse Lautrec once stated: "Love is when the desire to be desired takes you so badly that you feel you could die of it." There's the sixties Johnny Cash classic that goes: "The taste of love is sweet, when hearts like ours meet. Love is a burning thing and it makes a fiery ring, bound by wild desire."
Being in love is an altered state and gives an extra jolt of passion to everything you do. It's something magic that takes you out of ordinary life and introduces you to something new and exciting. Suddenly you are in a bubble of fantasy. Love gives people the kick they need to create amazing artworks. Here you can download a "Vector Art Heart" set with hearts in red, green and yellow - perfect for a wedding invitation or a Valentine card.
Vector artwork by Shaun Laakso for Vector.NET
License: Creative Commons Attribution Non-Commercial 3.0 Unported.
Zip includes Adobe Illustrator file EPS, AI, PDF and hi-res JPG.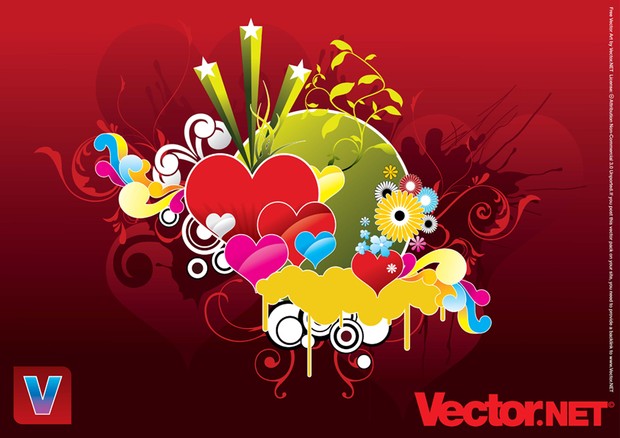 Attached Files
| | |
| --- | --- |
| Vector Art Hearts (AI, EPS, PDF) | |
Related tags: Amor, Amore, Artistic, Background, Card, Cherish, Décor, Digital, Heart, Hearts, Herz, Illustration, Illustrator, Invitation, Liebe, Love, Passion, Red, Romance, Romantic, Symbol, Valentine's Day, Vector, Vector Art, Vector Pack, Wedding