Vector Icons
« Urban Girl | Apocalypse Now »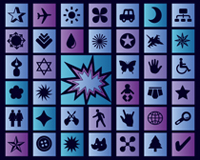 Free vector icons are the bread and butter of graphic designers. Cool icon stock footage and clip art packs are true treasures to anyone creative. Download free vector art collection of +80 fresh, bold and beautiful design icons by Shaun Laakso for Vector.NET. Vector art icon pack includes 5 large set of signs, symbols and vectorial dingbats, perfect for use in your graphic design projects, website designs or motion graphics projects.
Since the late eighties, the practice of graphic design has undergone a radical change as designers started to use the computer as an alternative tool for their analogue creations. In 1986, Adobe developed the first version of vector-based illustration program Illustrator for Apple Macintosh computers. Three years later, Canadian software company Corel launched their Windows illustration software CorelDRAW.
Based on the use of mathematical formula, vector programs permit to construct images in the best possible way, based on points, lines and curves. Vector graphics produce high-resolution images suitable for print and can be easily resized without loss of image quality. Vector graphics immediately had a transforming impact on the graphic design scene. For illustrators, the vector art technique quickly became a handy alternative/substitute for the traditional tools of pencil, pen and paper. The vector art movement was born. The rest is history... and the present and the future!
Today, vector art is used in multiple forms of visual communication - from product identity, brand image and logo design, advertising, road signs, magazine and book illustrations to web & motion graphics. Vector graphics are a cool & clean way to express strong ideas and create creative messages. In their boldness and simplicity, design icons celebrate the richness of today's visual world. Stripped to the essential core, vector icons are visually arresting, often intellectually challenging and must-have stock footage for graphic designers and illustration artists. Go ahead and download this exclusive vector icon collection by Shaun Laakso for Vector.NET. Free vector icons set include moon, stars, cars, abstract shapes, circles, swirls, drops, computer, family, persons, home, love, relationship, travel, transportation, movie, gaming, music & nightlife, fashion & lifestyle, nature and animals icons in AI, EPS, SVG and PDF vector art format.
Vector art icons by Shaun Laakso for Vector.NET
License: CC 3.0 Attribution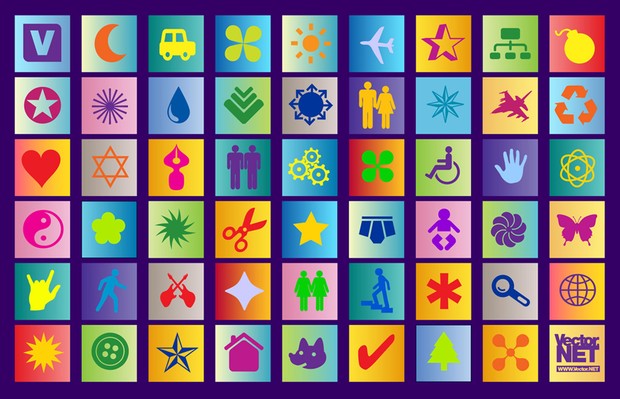 Colorful Vector Icons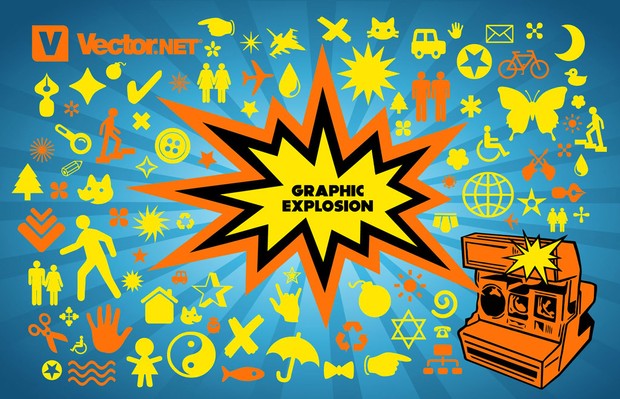 Graphic Explosion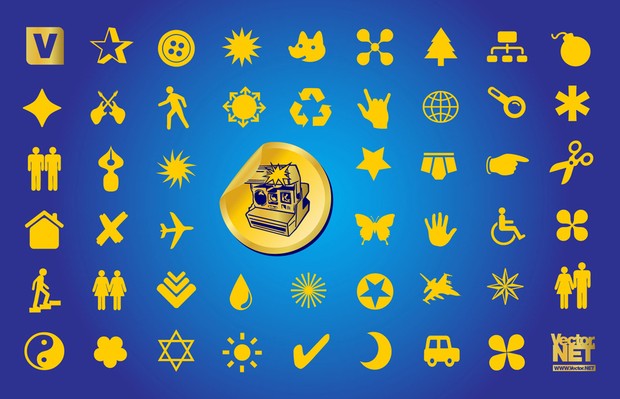 Vector Design Icons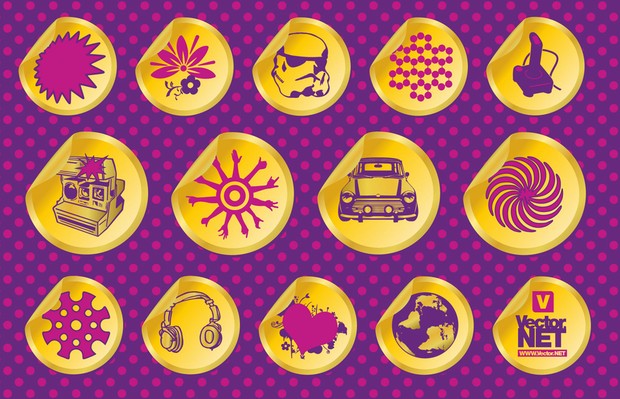 Vector Design Badges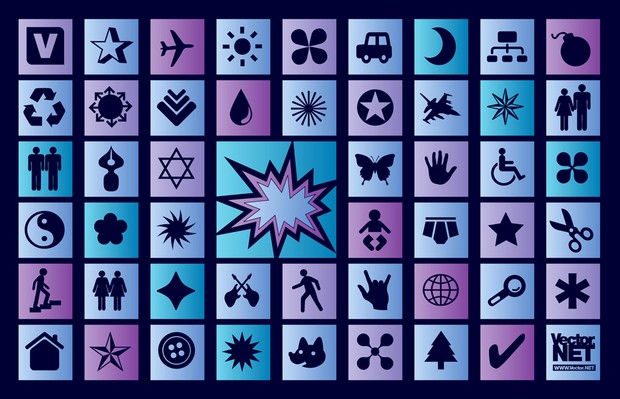 Vector Icons Pack
Attached Files
| | |
| --- | --- |
| Colorful Vector Icons (AI, EPS, PDF, SVG) | |
| Graphic Explosion (AI, EPS, PDF, SVG) | |
| Vector Design Icons (AI, EPS, PDF, SVG) | |
| Vector Design Badges (AI, EPS, PDF, SVG) | |
| Vector Icons Pack (AI, EPS, PDF, SVG) | |
Related tags: Airplane, Arrows, Baby, Bomb, Butterflies, Camera, Car, Clip Art, Computer, Cool, Dog, Drop, Earth, Explosion, Fashion, Film, Flowers, Footage, Free, Guitar, Hand, Headphones, Heart, Home, House, Human, Jet, Joystick, Lifestyle, Logo, Man, Mini, Moon, Movie, Music, Nature, Nightlife, Person, Polaroid, Pop, Pop Art, Relation, Resources, Rock, Romance, Signs, Star Wars, Stars, Stock, Symbols, Trooper, Underwear, Web, Woman, World, Wow, Yin Yang, Zoom