Power of Vector Freedom Illustration
« Che Guevara Vector Victory | Design Revolution »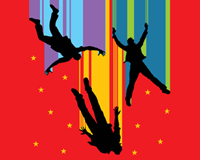 In the last years, vector art has been warmly embraced by a fast growing community of graphic designers and illustrators who seek to move beyond the limitations of raster graphics. The vector art technology is all about the liberating experience of being able to scale shapes, lines and colors to any size and detail. Take your creativity in your hands and jump away to vector freedom!
Creative freedom begins with a strong idea and comes in many different forms. Some artists prefer to paint, sketch, take photos or even to manipulate their pictures with programs as Photoshop and other retouch software. Vector drawings are a great way to escape the limitations of bitmap images. Vector programs such as Adobe Illustrator, CorelDraw or Freehand offer great solutions for mobile creative students, design professionals and vector lovers. Vector files are scalable to any size without loss of quality. This makes them ideal for logos, posters, packaging, billboards and any other platform.
And if you are searching for a good web host for hosting your images/graphic work, I would suggest you go through reviews of leading image hosting providers at webhostingsearch.com. Here, you can find companies that provide free image hosting as well.
Download this spectacular vector illustration by Pixecute for free. Inspired by freedom, functional strength and creativity beyond the traditional paths, this vector artwork shows a colorful vector universe. Theme is the importance of play in human life and a reckless lust for life. Fly high, free vector birds - yeah!
License: Creative Commons Attribution Non-Commercial 3.0 Unported.
The folder includes Illustrator eps, ai and pdf, plus hi-res jpg.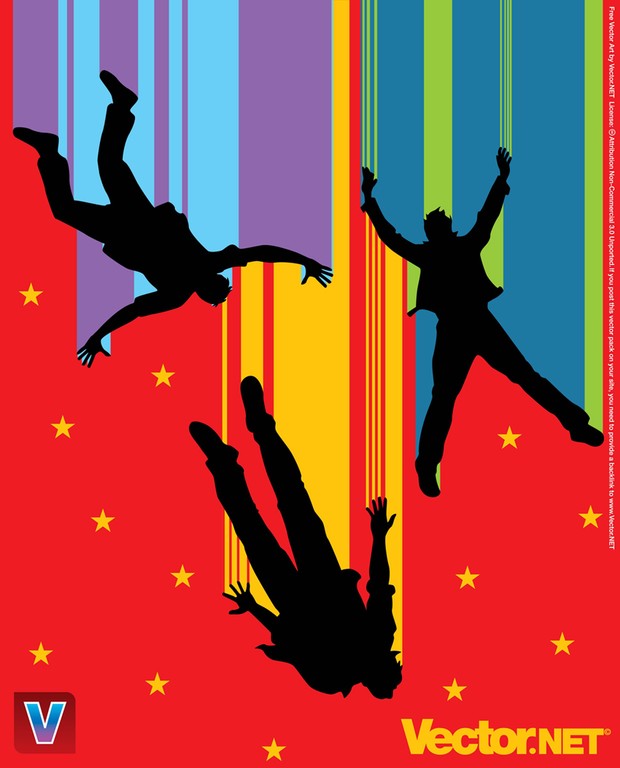 Attached Files
| | |
| --- | --- |
| Vector Freedom Illustration Download (AI, EPS, PDF, SVG) | |
Related tags: Action, Adobe Photoshop, Air, Anarchy, Blue, Clouds, Cool, Digital Art, Emotion, Fly, Flying, Freedom, Graphics, High, Higher, Illustration, Illustrator, Jump, Jumping, Man, Parkour, People, Raster Graphics, Rebel, Red, Silhouette, Sky, Stars, Trip, Universe, Yellow