Vector Vision: Vector Art Pack by DJ MonkeyBoy
« Free Vector Music & Nightlife Icon Set | Girl Lifestyle Vector Art Collection »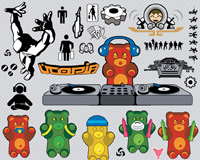 Set of cool vector graphics designed by DJ Monkey, containing aliens, robots, silhouettes, toys, logos, icons, gaming graphics, animals, symbols, music and nightlife designs and plenty of other vector art goodies. Bold, colorful & poppy, you can use them in all your personal design projects.
Monkey's Big Ass Free Vector Pack. Lots of vector logos, symbols, music and gaming graphics and icons, available as Illustrator AI, EPS, PDF, SVG and hi-res JPG.
Files are meant to be opened in vector programs such as Illustrator, Flash or Freehand. If you don't have a vector program, you can also import the files in Photoshop (note: use high import dpi).
Vector Artist: www.djmonkeyboy.com
License: Shareware License: for personal use, not for corporate consumption or profit.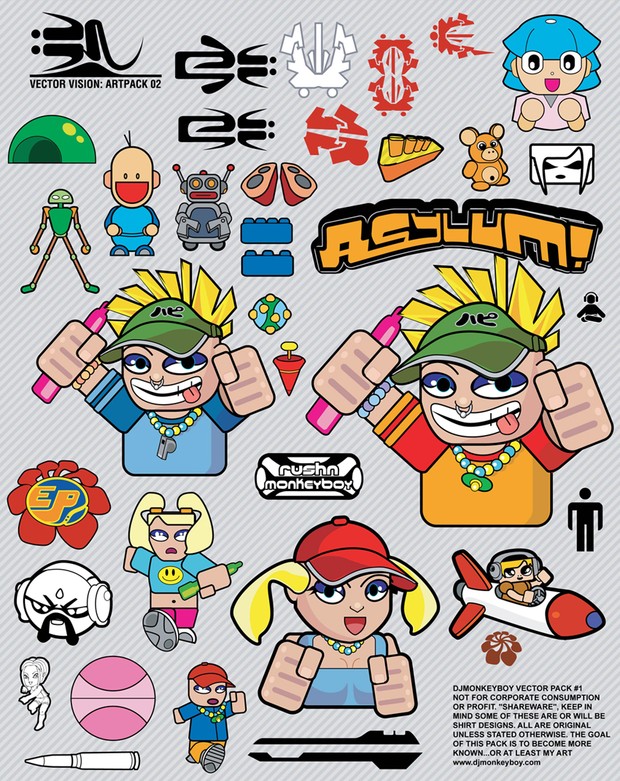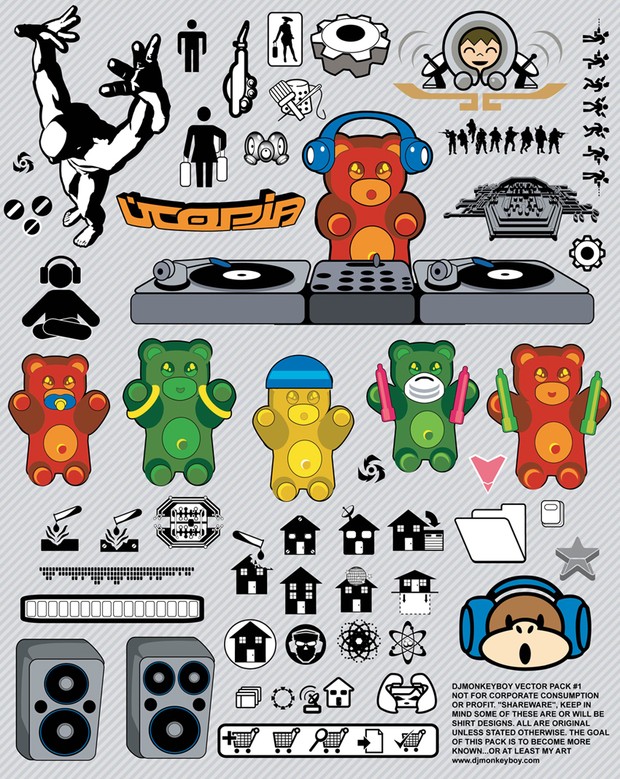 Attached Files
| | |
| --- | --- |
| DJ MonkeyBoy Set 1. (AI, EPS, PDF, SVG) | |
| DJ MonkeyBoy Set 2. (AI, EPS, PDF, SVG) | |
Related tags: Animals, Art, Boy, Cartoons, Child, Clip Art, Collection, Creature, Crowd, Design, Disc Jockey, Dj, Earphone, Female, Free Vector, Girl, Graphics, Group, Guerilla, Head, Headphone, Hiphop, Human, Illustration, Illustrator, Image, Male, Man, Mixer, Monkey, Music, People, Set, Silhouette, Silhouettes, Speakers, Vector, Woman