10 Cars Vectors
« Summer Dream Vectors | Chocolate Circus »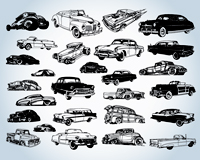 Free vector collection of 10 car graphics saved as Illustrator AI and EPS files: auto design vectors, racecars, retro cars clip art and classic car silhouettes. Download free car vector images for your graphic design, illustration, blog and web development projects. Great stock footage freebies for flyers, posters, brochures, sign making or t-shirt graphics.
Car vectors giveaway pack with 10 vector graphics related to transportation and car services, compatible with vector editing programs and Photoshop. Kickstart your design projects with these amazing vectors that look so authentic or realistic. Collection of vintage luxury cars and roadsters footage to create antique transport graphics, old-timer vehicles posters or classic transportation vector illustrations. Ford Model T stock footage, vector portrait of the legendary Tin Lizzie aka Flivver or simply T - probably the most influential car of the 20th century. Retro car illustrations inspired by auto models from the thirties, forties, fifties and sixties - true classics in the history of the automotive sector. Revolutionary car models; born to perform, designed to last.
Download original car stock images in vector format to bring back the nostalgia years. Limousine stock images in vector art format for easy editing with space for your message or logo. Cool luxury illustrations to design exclusive event folders, millionaire fair or wedding invitations and expensive car brochures. Mini vector artwork of the iconic Cooper S model; original stock footage to illustrate the Swinging 60's. Vector graphics inspired by precision crafted performance machines; the ultimate driving experience – the drive of your life! Free racing cars for your speed, car technology, motor show, car exposition, sport car, Nascar competition or superleggera design themes. Vector art for the road ahead!
License: CC 3.0 Attribution Personal Use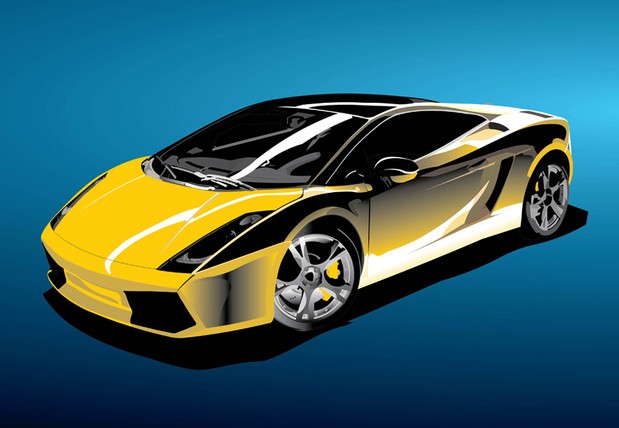 Lamborghini Vector Illustration by Raknoob.deviantart.com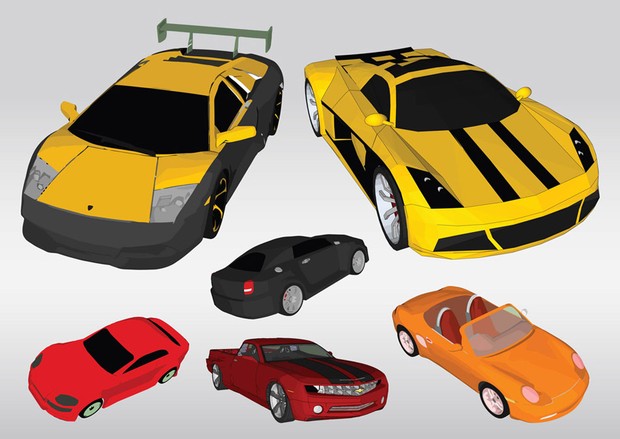 Racing Cars Vectors by free-stock-graphics.com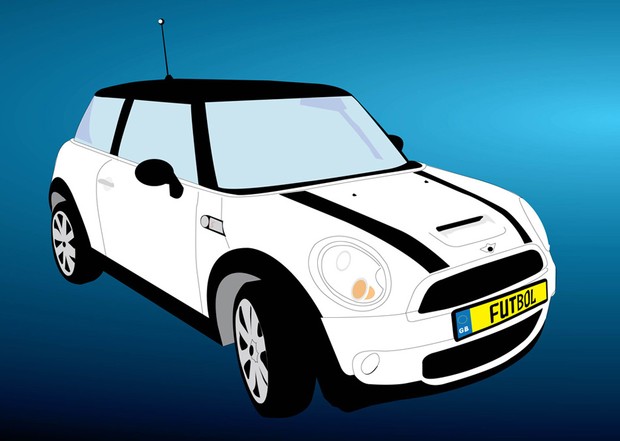 Mini Car Vector Illustration by Asuarch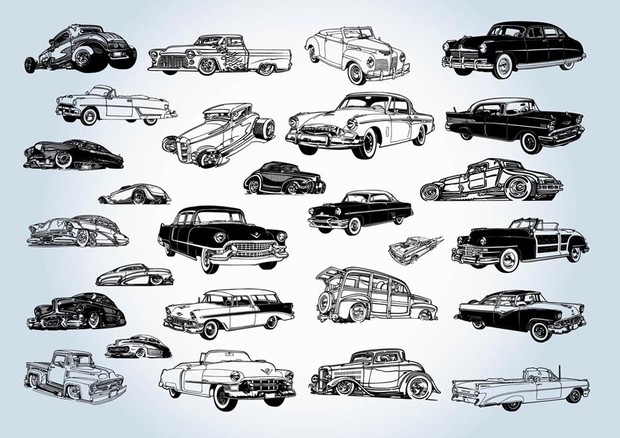 Vector Cars Pack by johnny-sputnik.deviantart.com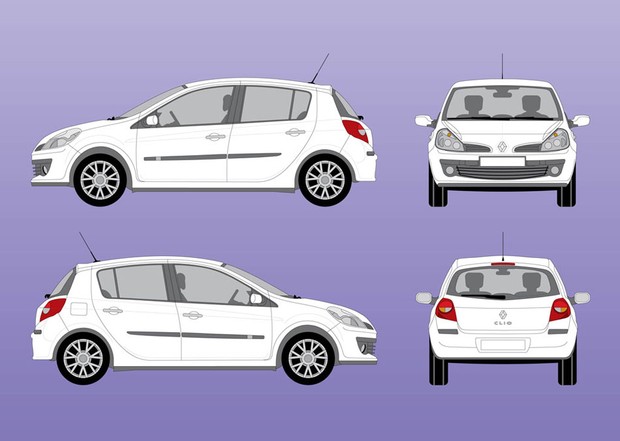 Renault Clio Vectors by nunosk8.deviantart.com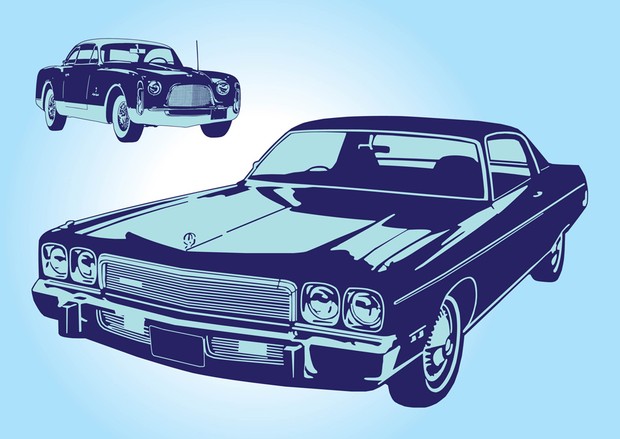 Retro Cars by Donna Morse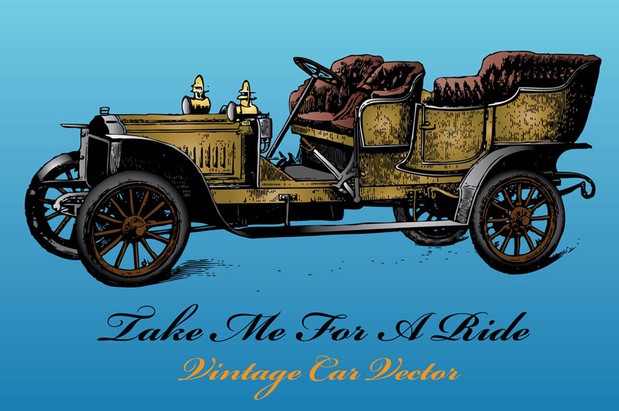 Vintage Oldtimer by Keepdesigning.com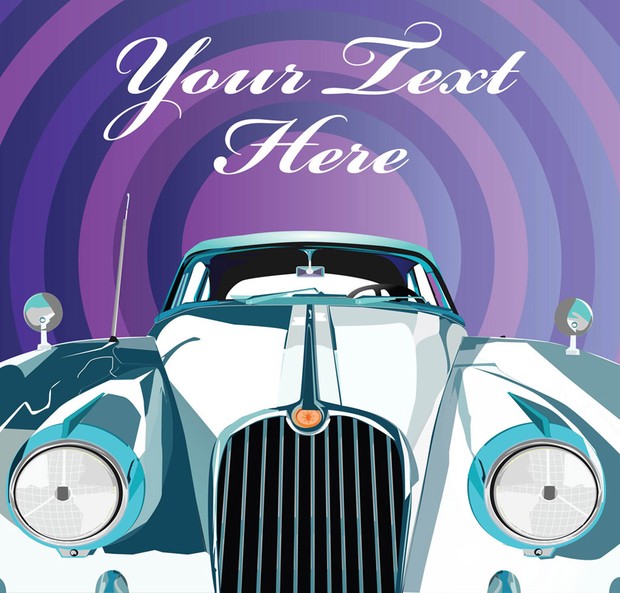 Limousine Vector Graphics by tommek.eu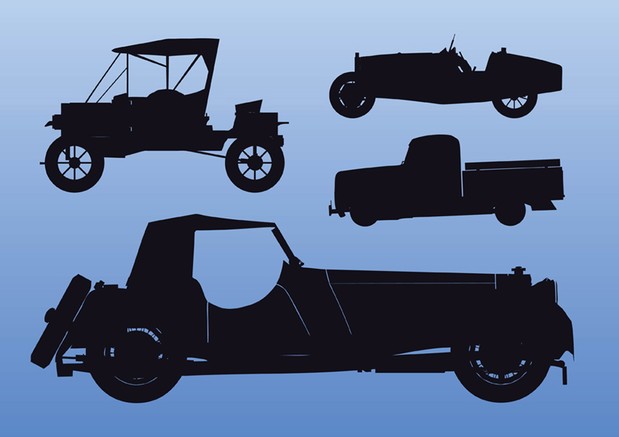 Retro Auto Silhouettes by IHeartVector.com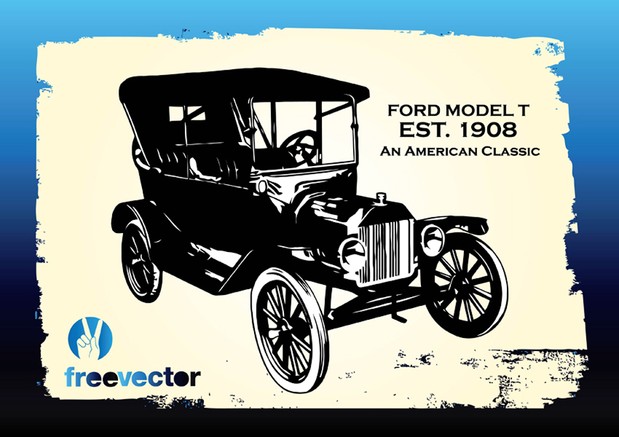 Attached Files
| | |
| --- | --- |
| Download Lamborghini Vector Illustration (AI, EPS) | |
| Download Racing Cars Vectors (AI, EPS) | |
| Download Mini Car Vector Illustration (AI, EPS) | |
| Download Vector Cars Pack (AI, EPS) | |
| Download Renault Clio Vectors (AI, EPS) | |
| Download Retro Cars (AI, EPS) | |
| Download Vintage Oldtimer (AI, EPS) | |
| Download Limousine Vector Graphics (AI, EPS) | |
| Download Retro Auto Silhouettes (AI, EPS) | |
| Download Antique Ford Car (AI, EPS) | |
Related tags: 30s, 40s, 50s, 60s, American, Antique, Auto, Automobile, Cabriolet, Car, Cars, Chrome, Classic, Clio, Collectable, Company, Cool, Design, Diesel, Drive, Driver, Engine, Expensive, Ford, Gallardo, Lamborghini, Limo, Limousine, Luxury, Mini, Mini Cooper, Model, Model T, Motor, Motor Show, Nascar, Old Timer, Prototype, Race, Racing, Renault, Retro, Shiny, Silhouette, Speed, Status, Transport, Transportation, Travel, Truck, Urban, Vintage, Voiture, Wheels