Chocolate Circus
« 10 Cars Vectors | Web Icons »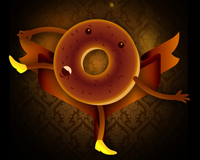 French illustrator and art director Alexandre Avram welcomes you with an original personal design project. Enter the big Chocolate show and meet Don Choco & his circus of great talents. Take a look inside the luscious, yet bizarre, vector art world of extreme pleasure with 'The Brothers Miam-Miam Tour".
Alexandre Avram is a graphic designer, illustrator, vector artist and art director from Paris, France. Graduated at the famous Goblins School of Image and proud member of the "From Paris" collective, Alexandre has been working in the graphic design field since 2004. He easily gets inspired by different sources and covers a wide range of styles and techniques to fit his clients' specific needs.
Alexandre's portfolio includes projects for Val de Bièvre, Anact, Bonne Maman, Lipton and Be Green film festival. He promotes his work largely on creative platforms, social media pages and his personal website. A lot of Avram's work is produced digitally, but he still has passion to create artworks with spray can and marker as well. The majority of his work is for brands and agencies, but Alexandre never neglect the importance of personal projects. Discover the wonderful combination of magic vector tricks and pure chocolate experiences: "Don Choco présente Les Frères Miam-Miam, la troupe chocolatée". Ringleader Don Choco and his eccentric gang traverse the world to surprise you with a show of their amazing originality and flavor.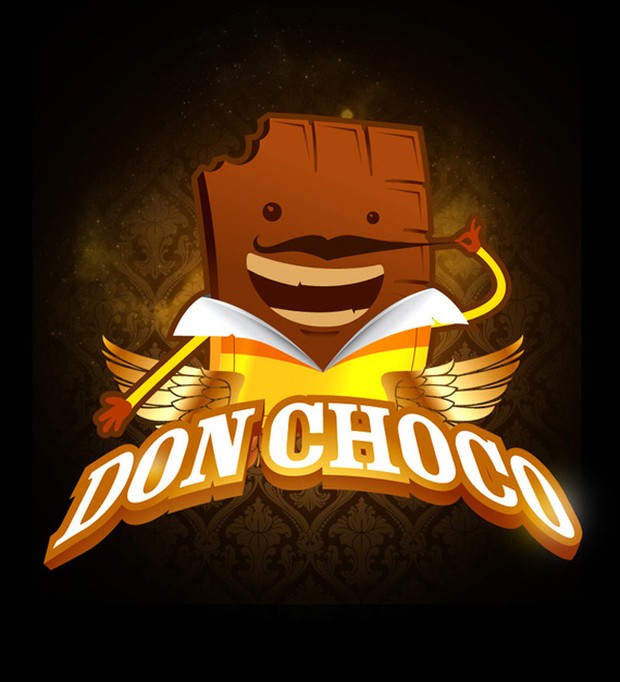 The Miam-Miam circus universe created by Alexandre Avram is, of course, the finest show in the world. A circus of great tradition. It's a visual story of a mustached chocolate bar and his muffin, éclair and doughnut friends. Don Choco, with his big smile and unmistakable face, has a great impact on the public. No wonder, as he serves an absolute must-taste act. He's the greatest candy tamer 'in sweetness', while his friends take part in the show with spectacular acrobatic performances and magic tricks. For a real comprehension of what this circus symbolizes for the world, it is enough to assist at one of their shows and to hear the loud miammm mmmiam sounds in the audience paying homage to this super food. Of course there are also lots of laughs between friends involved, but although some acts are eaten alive, the show is never cruel or wicked. Don Choco is not in need of luring its public or to falsely advertise his show as exceptional - what you see is what you get.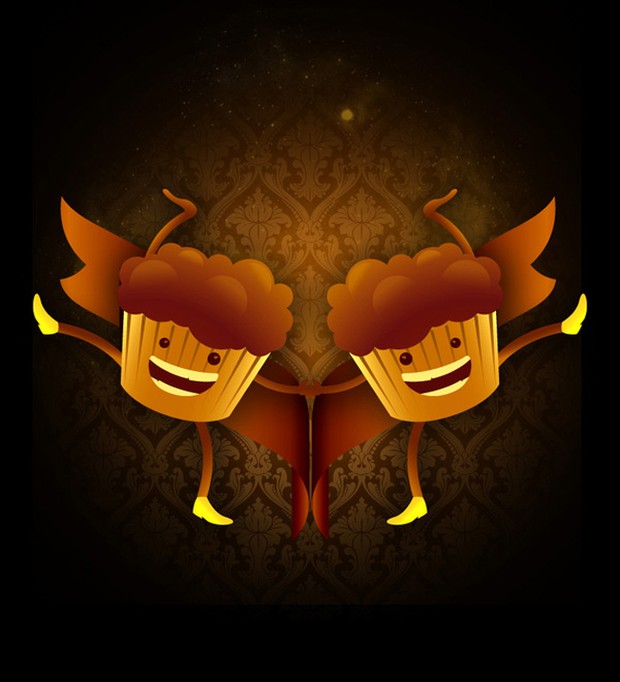 When the Miam-Miam Bros arrive, every city in the world changes: the circus posters put a smile on every face. Don Choco is the one and only king of the circus, because he is in everybody's imagination all of the time. His success comes from his noble origin, the tropical Theobroma cacao tree, and his numerous appearances on TV shows - from Naked Chef Jamie Oliver's Twist, Ready Steady Cook, Masterchef, Two Fat Ladies and even Dining Downunder. If Choco-mania is spreading unabated, blame Don Choco. He played a major role in important initiatives of the International Circus of Taste, introducing delicious novelty acts as Profiteroles, Truffles, Chip Cookies, Doughnuts & Muffins, up to the extraordinary experience of Éclair, a long-awaited cream-filled and chocolate flavored dessert. Éclair is French for lighting, so it's the ideal act if you need a fast chocolate fix. Today you can even admire how pretzels, candy canes, marshmallows and fruits dive bravely in chocolate. As Forrest Gump once said: "Life is like a box of chocolates, you never know what you're going to get". Don Choco is an extraordinary circus artist who knows all the great ways to jazz up your treats, so expect the unexpected. You can see Don Choco & Co in imaginary candy shops, bakeries, tearooms and restaurants near you - but be fast, as the Chocolate Circus is here today... gone today!
To discover more of Alexander's graphics and vector artworks, visit alexandreavram.com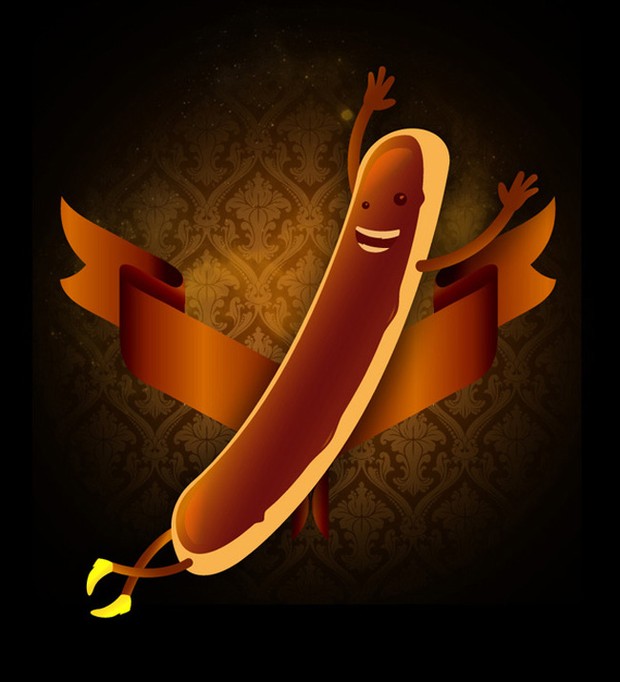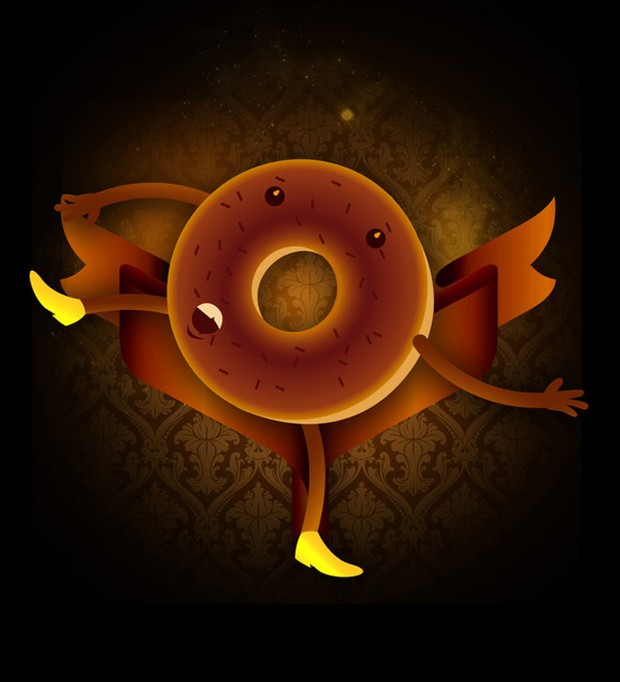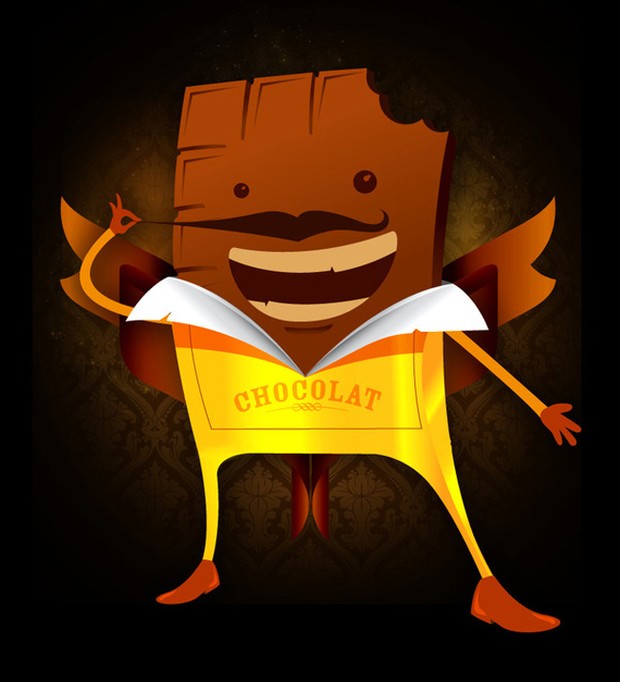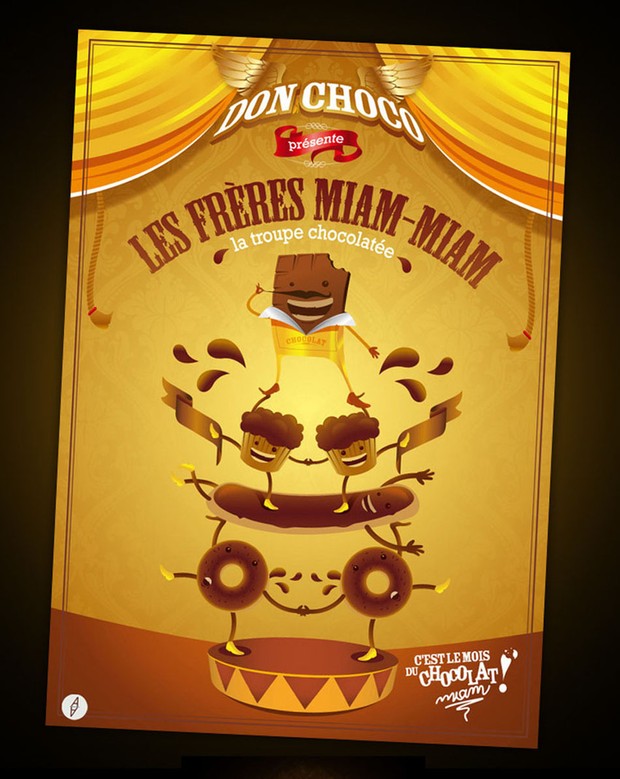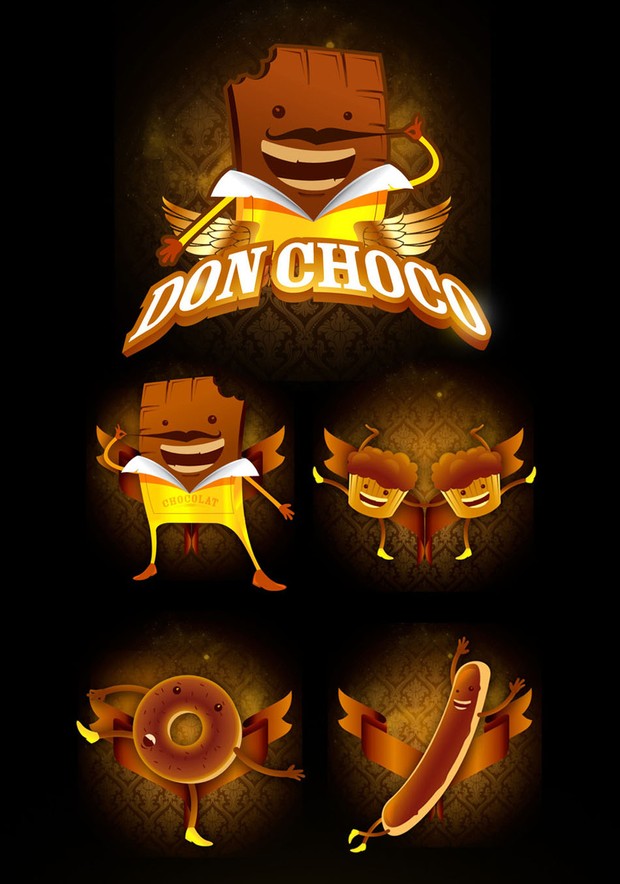 Related tags: Act, Advertising, Brochure, Candy, Cartoon, Character, Choco, Chocolate, Circus, Comics, Cookies, Doughnut, Éclair, Food, Friends, Fun, Magic, Muffin, Paris, Pleasure, Poster, Promo, Promotion, Promotional, Shop, Shopping, Show, Sweet, Sweetness, Sweets, Taste, Tearoom, Tent, Tradition, Tricks, Vector Art