Cute Christmas Cards
« Music Backgrounds | Dragon Vectors »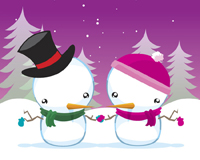 Christmas is a time for love and fun, so we have compiled 15 cute and adorable vector illustrations to inspire your Christmas celebration graphics. Xmas is just around the corner, so the time is now if you want to send original ecards, online greeting cards or highly inspired invitations to your friends and family.
Merry Christmas to you all! These very words bring joy to our hearts but we can't believe how close the big C day is… Wow! Where has the year gone? How did we get to December already? Well, 2011 has been an amazing year with lots of great and exciting stuff happening in the Vector Universe, so we would like to thank you all from the bottom or our hearts and wish you a happy Xmas and smiley New Year.
Christmas isn't a season, it's rather the feeling that fills our hearts with joy, goodwill and cheer. It's the perfect time to share "big smiles" with our near and dear ones. If you like funny Christmas graphics, lovely holiday cartoons and cute comic characters you'll love these sparkling winter wonderland vector artworks by talented vector artists and illustrators from all around the world. From home to home, heart to heart, pen to mouse, paper to screen… we hope that you'll enjoy this collection of charming Christmas card graphics as much as we do.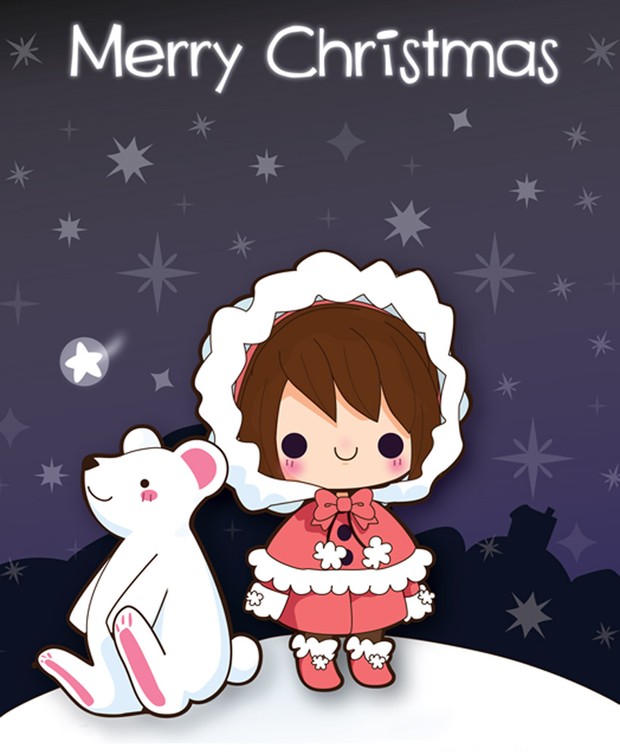 Sweet Christmas Girl by A Little Kitty
Website: hh-candy.com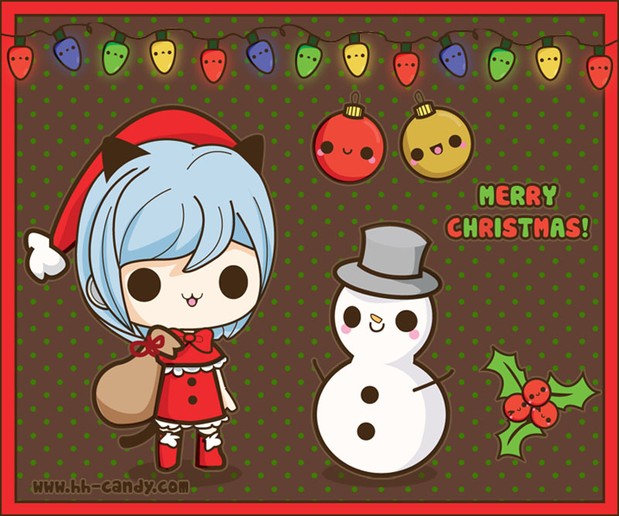 Tiny Santa by A Little Kitty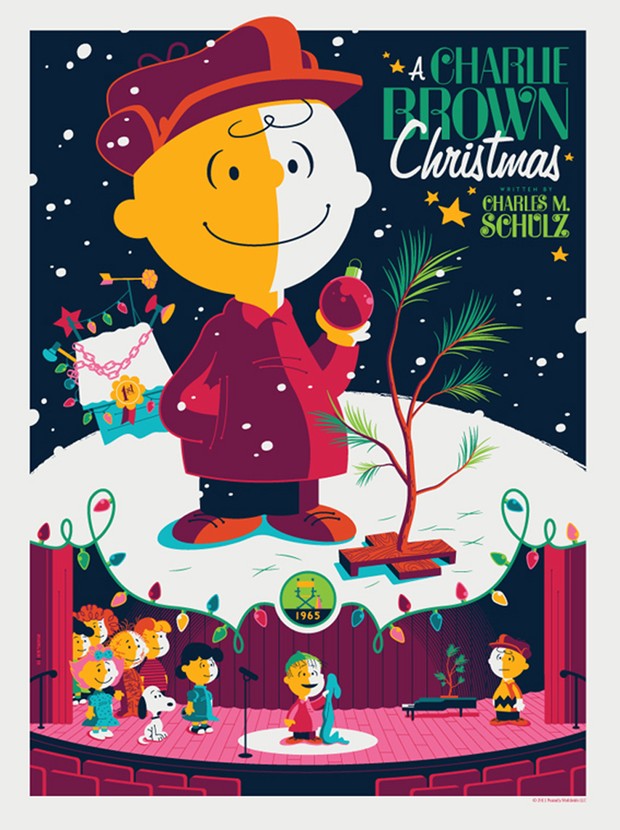 Charlie Brown Christmas by Tom Whalen
Website: StrongStuff.net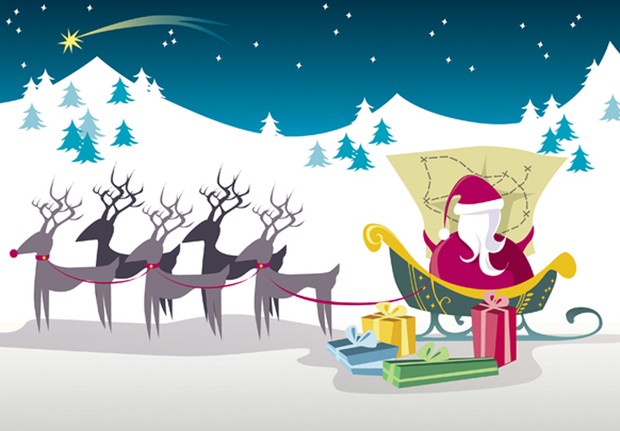 Santa Claus Card by Lucia Rodriguez
Website: luciarodriguez.cl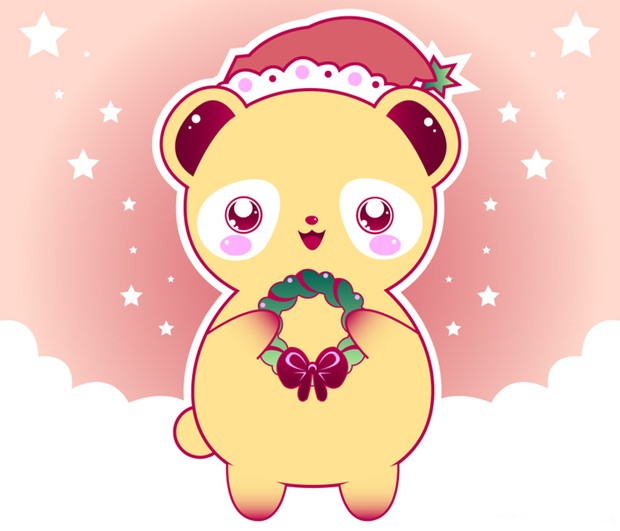 Xmas Panda by Cindel Ribbens
Website: shiropanda.deviantart.com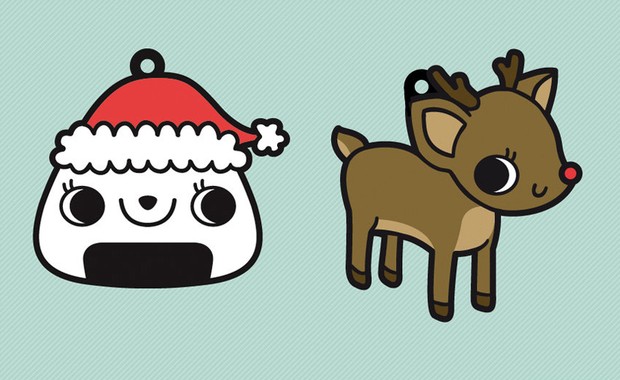 Cute Santa & Deer by Kate Cooper
Website: CuteCreations.co.uk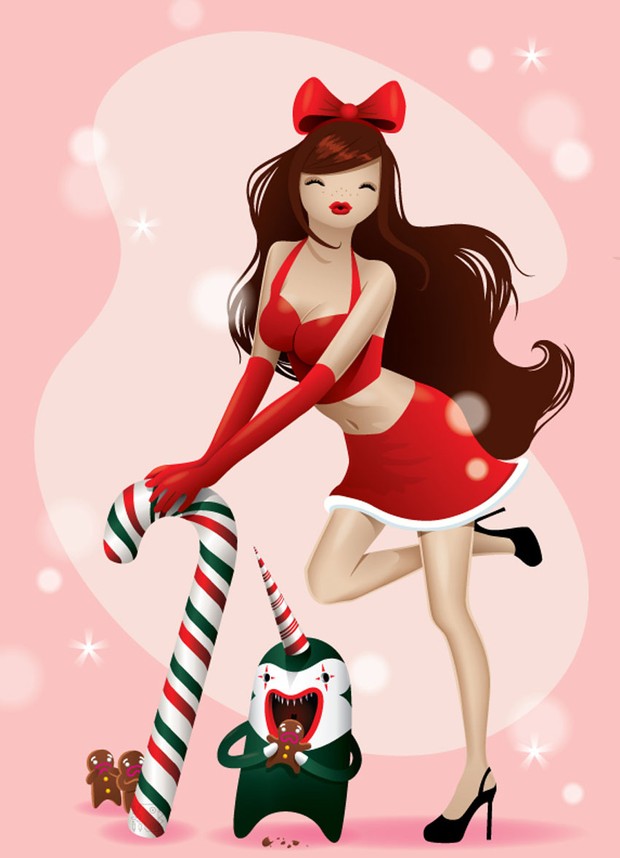 Merry Christmas by Grelin Machin
Website: grelinmachin.tumblr.com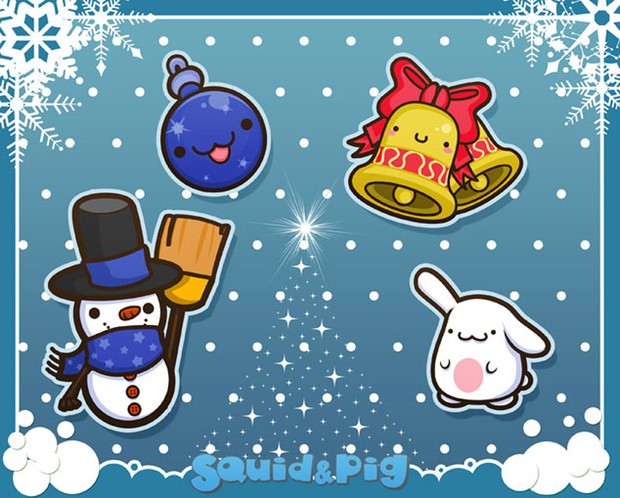 Snowman, Bunny, Bell & Ornaments by SquidPig
Website: squidpig.blogspot.com

Reindeer, Candy Cane, Xmas Sock & Tree by SquidPig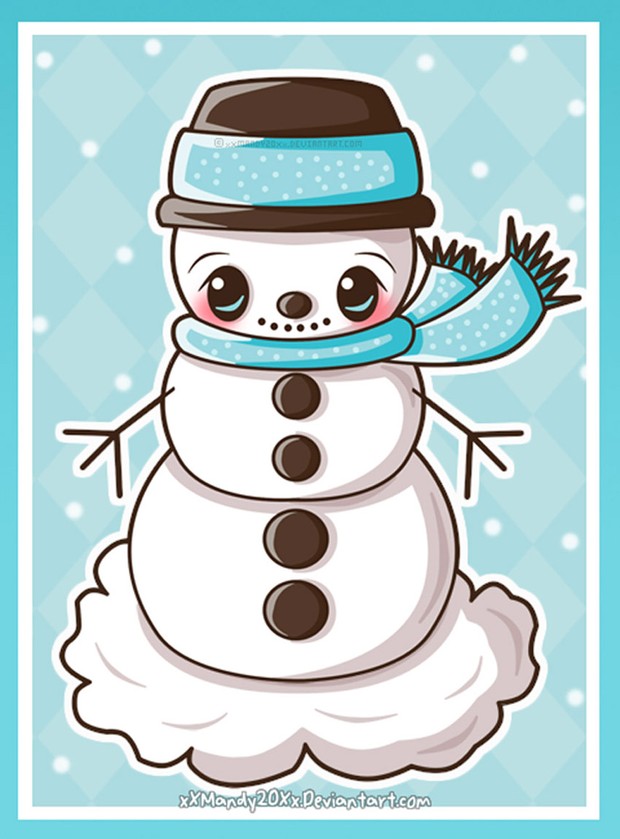 Snowman Illustration by Manda Panda
Website: xxmandy20xx.deviantart.com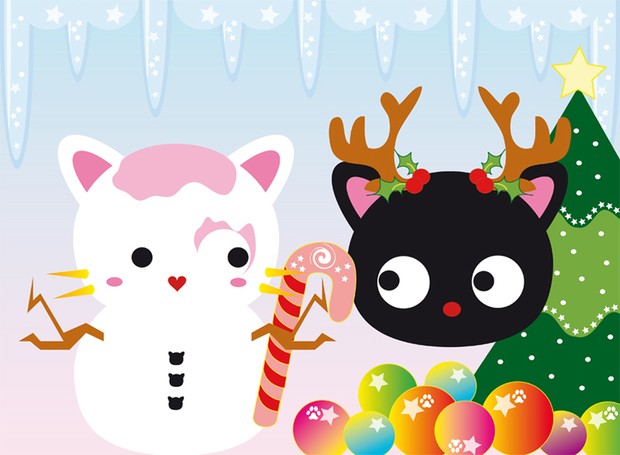 Christmas Cats by Meow-Mau-Mau
Website: katzentusche.blogspot.com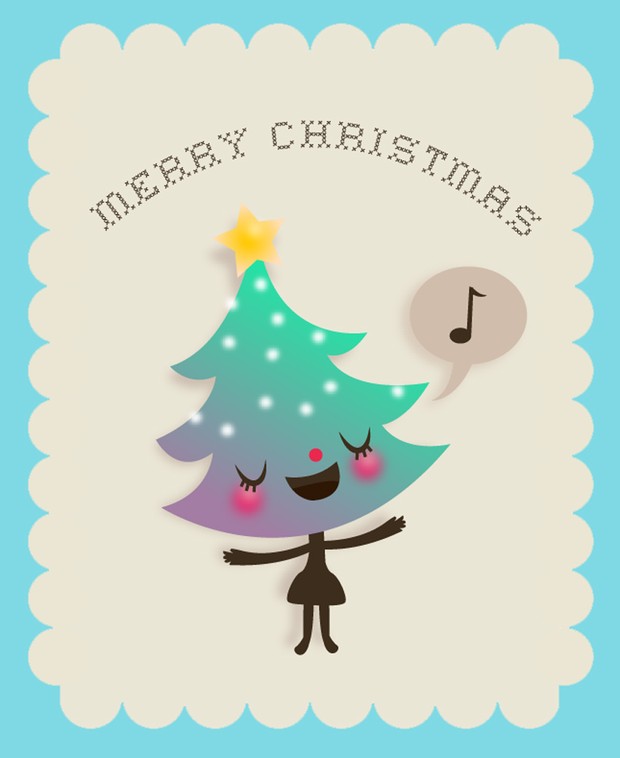 Merry Smiley Christmas by CuteCuteMonster
Website: idea-obscura.tumblr.com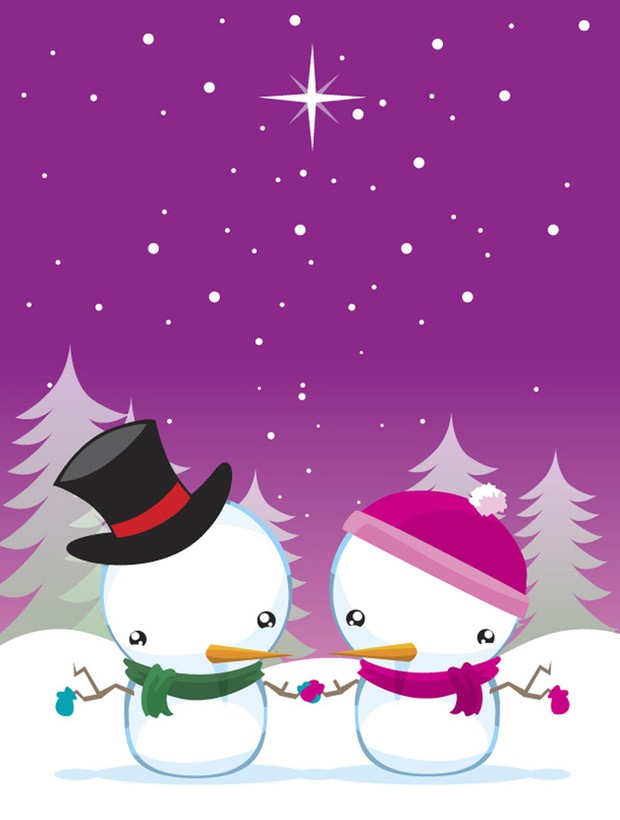 The Best Christmas Gift by Carlos Lerma
Website: Lerms.net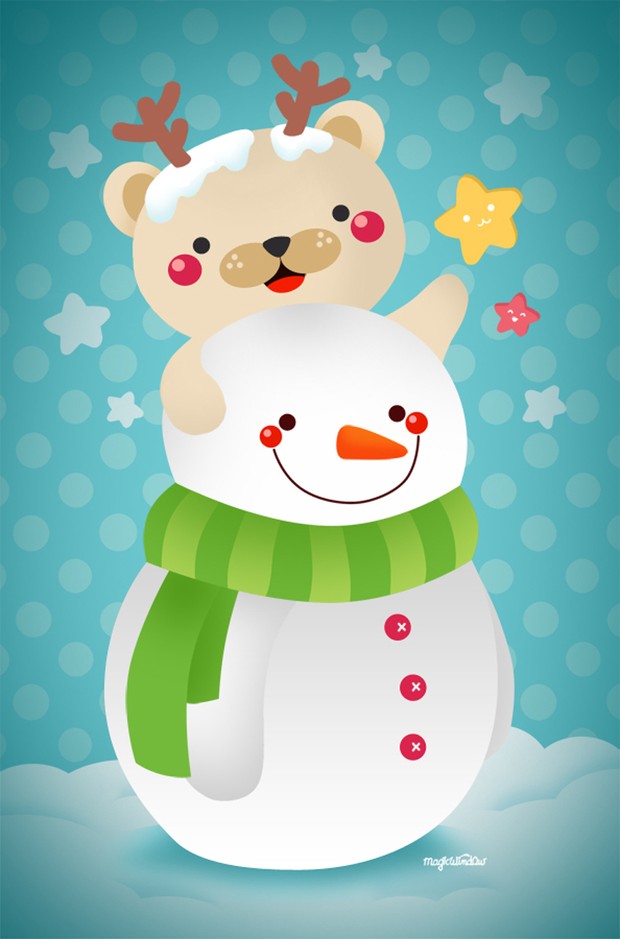 December Memories by Mag1c Wind0w
Website: mag1cwind0w.tumblr.com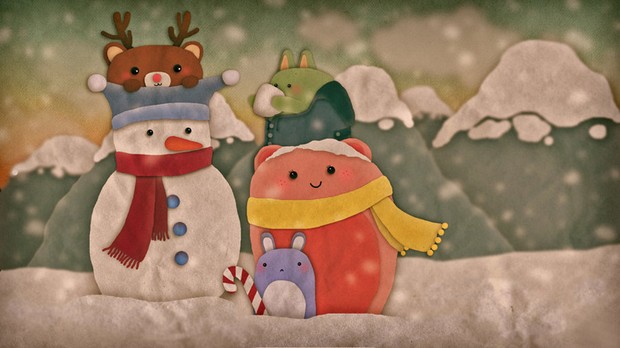 Snowy Snowman by Mag1c Wind0w
Related tags: Animals, Bear, Bells, Bunny, Candy, Cane, Card, Cartoon, Cats, Charlie Brown, Cold, Comic, Cute, Decoration, Festive, Girl, Greeting, Holidays, Kawaii, Ornaments, Peanuts, Polar, Reindeer, Santa, Santa Claus, Sexy, Sleigh, Snoopy, Snow, Snowman, Sock, Sweets, Vector Inspiration