Social Media Icons
« Nature Vector Footage | Vector Logos »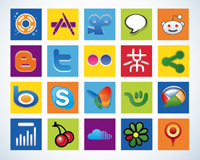 Free social media vector logo graphics pack with icons of the most important social network sites and creative platforms: Facebook, Twitter, LinkedIn, Flickr, Behance, Deviant Art, Design Bump and Design Float. Cool design freebies collection of web and mobile technology vector logos.
Social network and media vector set with the logos of the key sites offering social interaction and communication. Large logo collection of social network, computer and programming companies, blogging platforms, photo sharing and social bookmark sites: Twitter, Facebook, LinkedIn, Blogspot, Wordpress, Mister Wong, Flickr, RSS Feed, Yahoo Buzz, Share This, MSN, AOL, Reddit, Deviant Art, Behance Network, Friendster, Design Float, Design Bump, SlideShare, Apple, Microsoft, Drupal, Squidoo, Newsvine, Viddler, Vimeo and many other social network sites.
Since 2005, social media and user-generated content creation are on a strong growth path. Popular sites as Facebook, Twitter, Tumblr and Google+ are growing at impressive rates. Social network site Facebook has over 750 million members worldwide, 40% up since last year. Today, 100 million Facebook users access the site through their mobile phone. If Facebook were a country it would be the third largest in the world. Every month, over 2.5 billion images are uploaded on Facebook. Video sharing site YouTube has 300 million users and is the second largest search engine on the internet. 20% of the Americans 18-30 yo are active users of Twitter. End of June 2011, leading search engine Google launched their social network Google+ in an effort to compete with Facebook. After 1 month, the site already had 25 million accounts and a study shows that the site is set to quickly become the second largest social network.
Social network sites account for 25% of the time spent online, a growth of 80% year-over-year. Web 2.0 has also a strong impact on brand communication. Over 90% of the businesses are using social media and user-generated content for their marketing. 80% of the consumers trust the brands and products their friends recommend. If you look for brand information, 25% of the results that show up are links to user-generated content.
In the near future, the physical world and digital universe will become highly more connected. Leading platforms as Facebook, Google+, Twitter and LinkedIn will become social dashboards with their own technologies and businesses. In the age of Web 3.0, the Semantic Web, it will not longer be needed to browse the web for information. We will save a lot of time and energy, as sites will serve us the right information based on all the data they have collected. Content will become customized to our person and targeted to our needs and interests. Instead of experiencing more and more information overload, Web 3.0 will have the opposite effect. Fueled by advancements in technology, a new wave of social media innovation will hopefully make the digital world better for all of us.


Social media logo packs by Vector.NET
License: Creative Commons 3.0 Attribution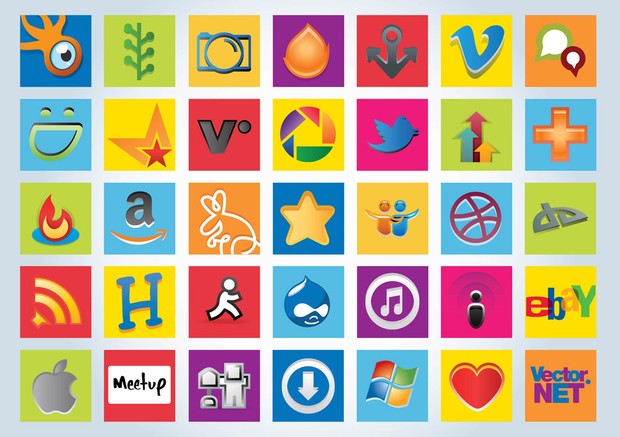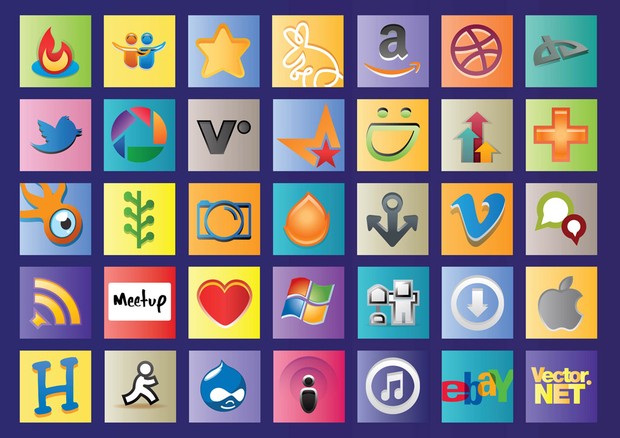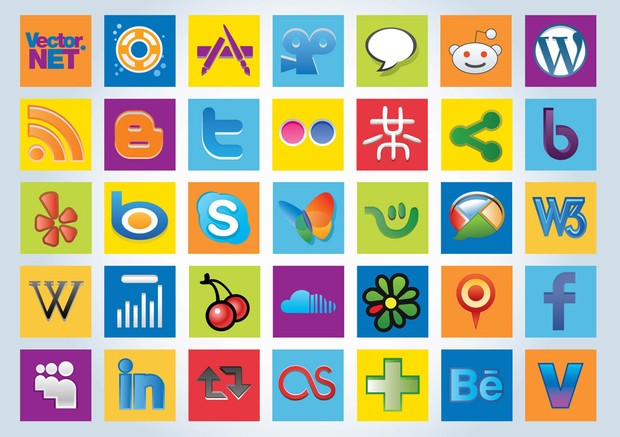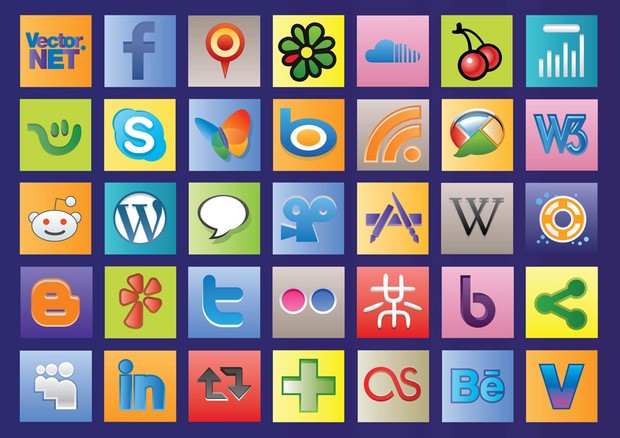 Attached Files
| | |
| --- | --- |
| Download Social Network Icons (AI, EPS, PDF, SVG) | |
| Download Social Media Vector Logos (AI, EPS, PDF, SVG) | |
| Download Social Media Logos (AI, EPS, PDF, SVG) | |
| Download Social Network Vector Icons (AI, EPS, PDF, SVG) | |
Related tags: Aol, Apple, Behance, Blogspot, Communication, Computer, Deviant Art, Facebook, Flickr, Friendster, Linkedin, Logo, Microsoft, Msn, Reddit, Rss, Rss Feed, Semantic Web, Share This, Slideshare, Social, Social Media, Technology, Twitter, Vector Logos, Vimeo, Web 2.0, Web 3.0, Wordpress