Summer Dream Vectors
« VectorCity Newsletter Promotion | 10 Cars Vectors »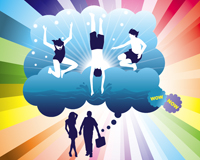 Free summer scene vector illustrations. Summer is the season of dreams, an amazing time to travel and have fun. With the warmth of the sun, we search for a lost paradise and finer destiny. Summer is the season for making memories, for innocent joy, amazing adventures, outdoor entertainment, having quality time with your friends and family. Download these beautiful summer dream illustrations by Pixecute for free in vector art format.
Free vector artworks inspired by the fields of dreams on which we once played. For many people, childhood is the happiest time of their lives. Life is easy as a child but gets rougher when you become an adult. Children do not have stressful jobs, rent and bills to pay. When you are a child, life is still easy and your main preoccupation is how to have a good time: ride a bike, play in the park, have fun with your friends. Adults come back from work and are often really tired and stressed. But in summer, the childhood dreams and youthful optimism come back in force. Summer awakens our deep and buried dreams, our childhood imagination. The beautiful weather loosens the edges of our control and let us put our worries aside and live more consciously. Fun in the summer does not need to be complicated. It's the perfect time to remember your childhood dreams, get a taste of what you really wanted then, spread your wings and fly. This is what summer is all about!
Free vector art illustrations of simple summer fun: grown ups dreaming of being children. Adults imagining how it was to be free as a child; have a swim in the lake, a dive in the ocean; run in the fields, forest and hills; take a carousel fairground ride on a vintage merry-go-round and live your life to the fullest.
Summer dream artworks by Pixecute for Vector.NET
License: CC 3.0 Attribution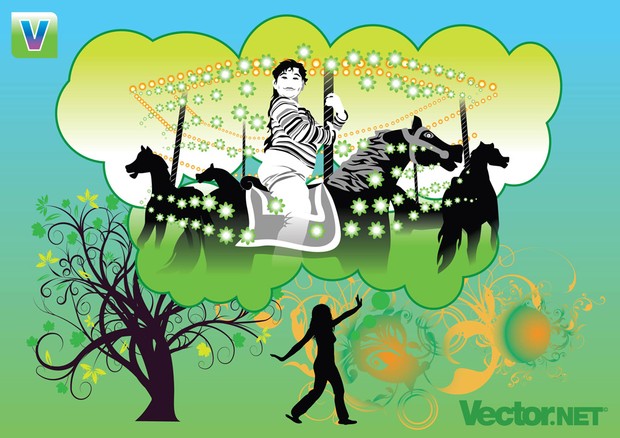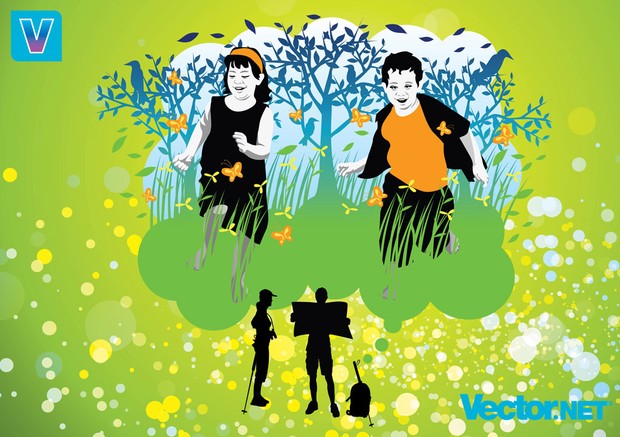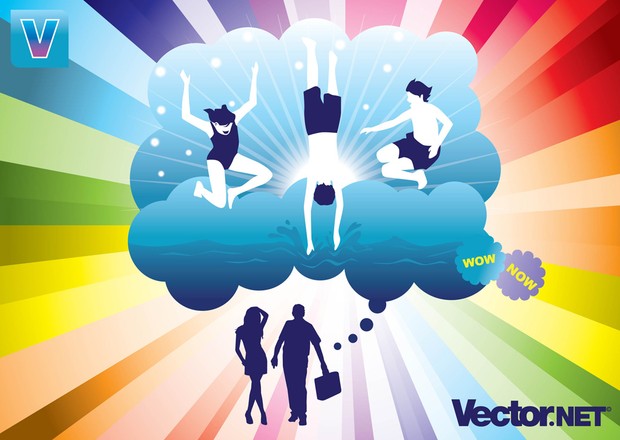 Attached Files
| | |
| --- | --- |
| Download Summer Dream Vector 1. (AI, EPS, PDF, SVG) | |
| Download Summer Dream Vector 2. (AI, EPS, PDF, SVG) | |
| Download Summer Dream Vector 3. (AI, EPS, PDF, SVG) | |
Related tags: Activity, Adventure, Aspirations, August, Background, Beam, Beautiful, Boy, Carousel, Child, Childhood, Clouds, Day, Discover, Discovery, Dream, Enjoyment, Fairground, Forest, Freedom, Friends, Fun, Girl, Innocence, Joy, July, June, Kid, Leisure, Map, May, Merry Go Round, Merry-go-round, Park, People, Plant, Play, Playground, Pretty, Radiant, Rays, Run, Running, Sky, Spring, Summer, Sun, Sunbeam, Sunlight, Sunrays, Sunshine, Sweet, Swim, Swimming, Trees, Vacation, Young